Petron Malaysia continues to stay excited with their participation of the next 2018 Formula 4 Southeast Asia (SEA) season as the official fuel and engine oil partner.
ADVERTISEMENT
"The last two seasons demonstrated the superior qualities of Blaze 100 Euro 4M and Blaze Racing Fully Synthetic Engine Oil in providing Formula cars with the much-needed power and efficient engine responsiveness. We are happy that our high-octane Blaze 100 and Blaze Racing Engine Oil proved to be the best match for Formula 4 vehicles," said Faridah Ali, Head of Retail Petron Malaysia.
A leader in fuels technology and innovation, Petron made its mark by launching the first and only 100 RON premium gasoline in the Malaysian market in January 2016. In 2017, Petron started its foray in motorsports as the official fuel and engine oil partner of the F4 SEA Championship.
Promoted by the Asian Autosport Action (AAA) group, F4 SEA is designed to transition 15-19 year old karters into formula racing, giving them the foundation they need to get into GT racing or other formula racing. It focuses on driver experience and development by ensuring a level playing field in a one make FIA single-operator Championship using FIA-F4 homologated race cars and engines.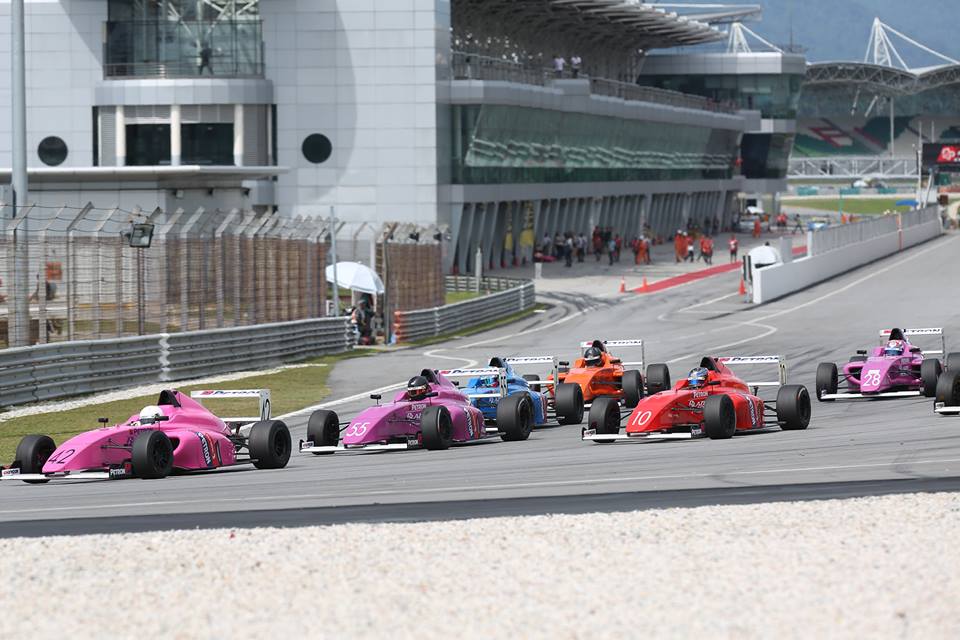 The F4 SEA, being the first step for drivers to reach Formula 1, has so far helped young homegrown drivers such as Nazim Azman, Adam Khalid and newcomer Muizz Musyaffa to step up their game and facilitate their development in professional motorsports.
"The championship has grown from strength to strength and continuous to attract a substantial amount of exposure and interest amongst racing fans. We are thrilled with the way the championship has progressed. This season's sponsorship will further cement our foothold in the development of motorsports in the region, making our brand synonymous with this FIA certified championship," Faridah Ali concluded.
The 2018 F4/SEA calendar will kick off this July at the Sepang circuit in Malaysia. The race will continue in India and Thailand. It will then return to Malaysia for season finale.

In recognising young talents in motorsports in the region, Petron was also the presenter of the MERITUS Award Gala recently held in Bukit Jalil. The MERITUS Awards was organised to celebrate the best drivers in the 2017 FIA F4 SEA. Muizz Musyaffa and Nazim Azman brought cheers to fans when they claimed the 3rd Rookie Champion and the Best Drive awards, respectively. Following a promising performance last season, Muizz was awarded the SIC-Scholarship to compete in the forthcoming F4 SEA season which begins in July.