The Tesla Model 3 has only been launched recently and is slowly making their way to customers. More recently, someone has managed to drive all the way from Los Angeles to New York in a Tesla within only 50 hours. Well, it was two people, the car's owner, Daniel Zorrilla and Alex Roy, who is the editor of Drive.
ADVERTISEMENT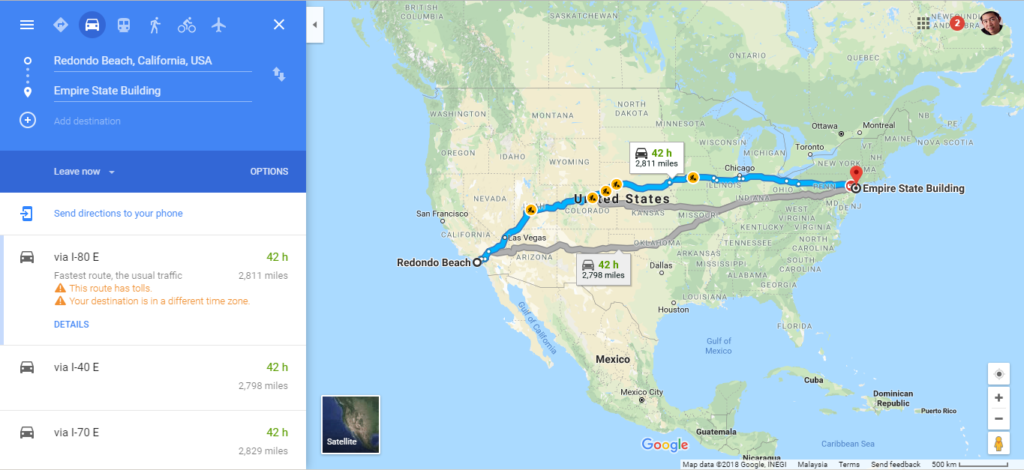 A quick check on Google Map shows that the distance between Redondo Beach to the Empire State Building in New York is around 4523km with varying routes. Key point is that the drive took place during winter where varying temperatures does affect battery life.
Throughout the trip, Alex Roy was keeping his followers updated on his Twitter account, documenting the pains he has to go through as well as their status.
Here's why I know so much about the #Tesla #Model3 https://t.co/xHDCjTrupb

— Alex Roy (@AlexRoy144) January 2, 2018
One of the key complaints was how cold it was and if the two of them turned on the heater, that would effectively affect the range in which the Model 3 could travel. But at least their test does prove that Tesla's Model 3 can survive long distances and in extreme cold weather.
Does #Tesla have a preferred winter tire for the #Model3? pic.twitter.com/TgNGe0ddAY

— Alex Roy (@AlexRoy144) December 31, 2017
The test does prove a fair bit of reliability for the car which will give Tesla some plus points and does show that electric cars are definitely here to stay and to be the future.
Check out Alex's full write up here.