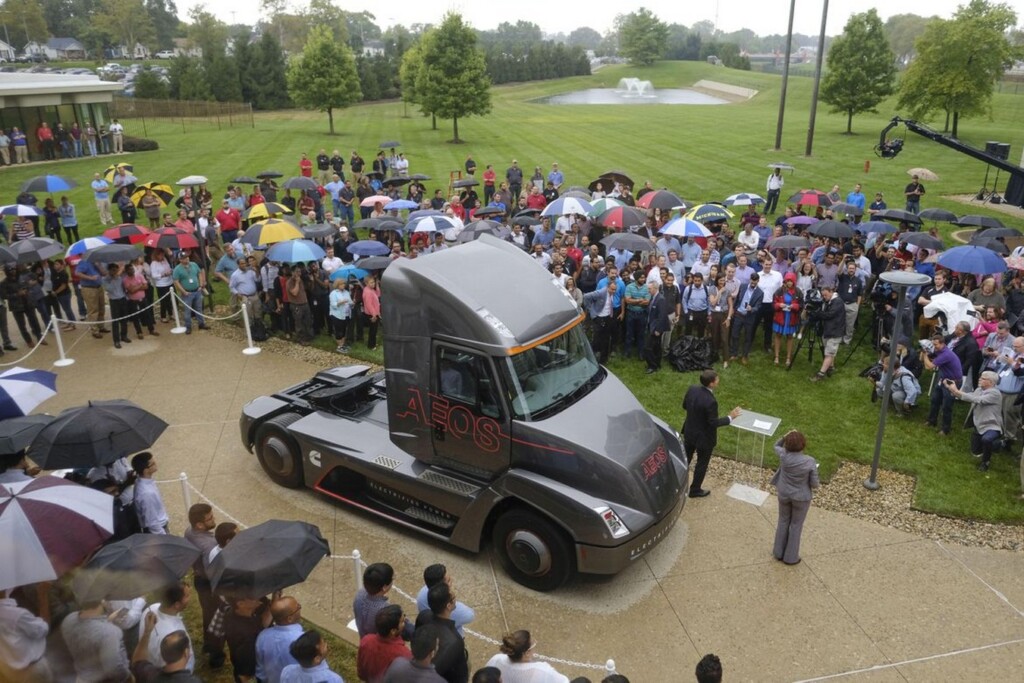 ADVERTISEMENT
You may not necessarily be familiar with the brand Cummins but they are a large player in the truck engine space, mostly diesel engines for light-duty pickup and commercial trucks, or known as "big rigs" in the US. Now, they have revealed a concept semi truck called the AEOS which is powered completely by an electric motor.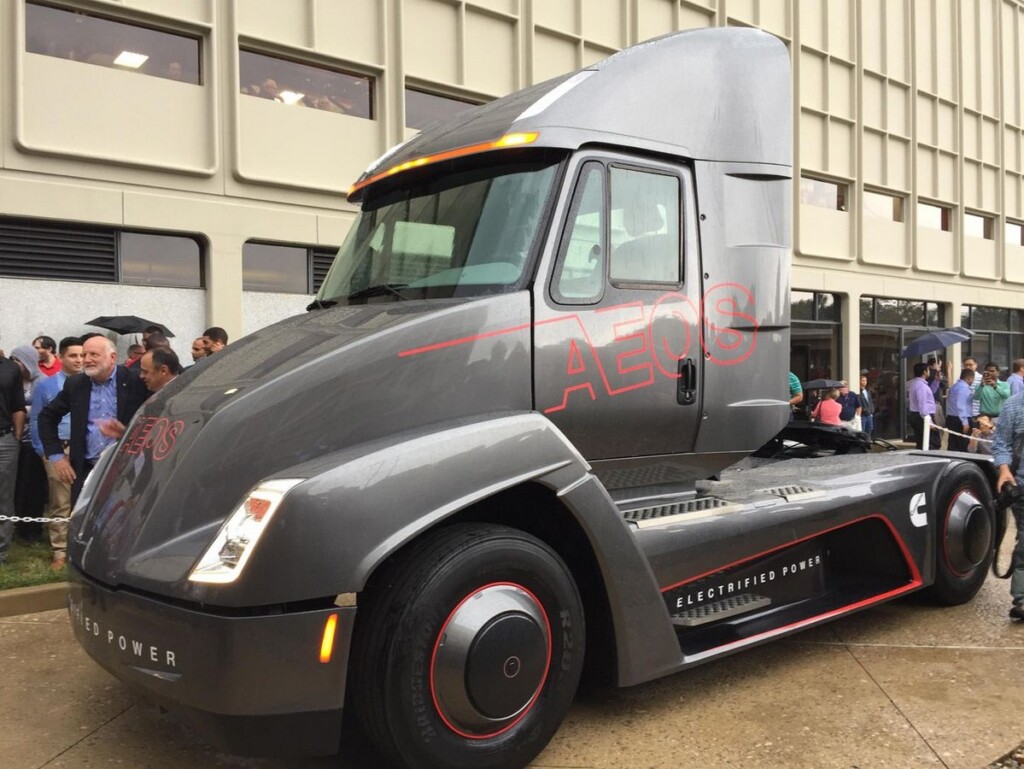 The truck packs a 140kWh battery pack, in comparison, the Tesla S is now powered by a 100kWh battery pack. The 140kWh battery pack is the power of a 12-litre diesel engine and they target it can be used to haul 44,000 pounds of cargo, lacking the emissions or fuel costs of standard trucks. Cummins also say that it has a 1-hour charging as well as solar panels is also in the works to extend the range.
Unlike cars, semi trucks are large and have plenty of spaces hence solar panels on the trailers would be perfect. Still, with the size of the truck and the weight, the 140kWh battery pack only gives the truck 160km of range which isn't far and doesn't seem to fit into the case where these semi trucks are used for long haul journeys. The range is definitely the biggest issue which Cummins need to resolve next.