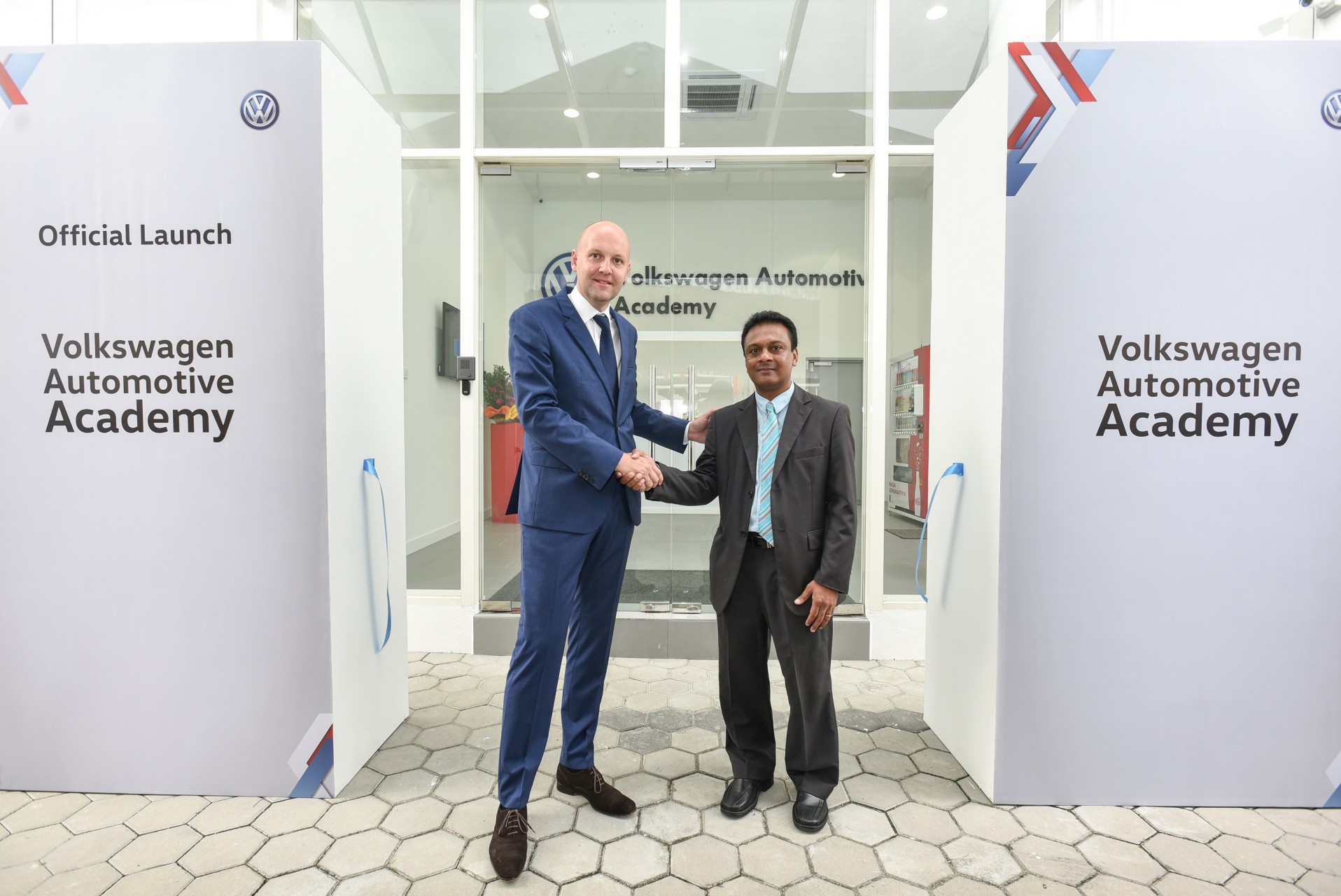 Volkswagen Passenger Cars Malaysia (VPCM) has officially launched its first Volkswagen Automotive Academy (VAA) in Malaysia. Located in the central automotive hub of Glenmarie, Shah Alam, the new Academy spans over 14,117 square feet and is fully equipped with the all the facilities required to conduct complete sales and aftersales (technical and non-technical) training.
ADVERTISEMENT
The Academy is capable of accommodating up to 150 trainees a day, who will undergo intensive programmes covering Volkswagen's product and services conducted by 13 dedicated training staff. The modules include soft and hard sales skills, technical simulations, diagnostics and functions.
Aftersales…
For aftersales training, there are four work bays and two technical service centre (TSC) bays. Other facilities and equipment such as wheel alignment machine, headlight adjusters, in-ground hoist, electronic board systems training, and diagnostics systems and tools are at trainees' disposal for hands-on learning experience. These tools and equipment are Volkswagen AG-certified and specifically catered to meet the needs of the Malaysian market.
There is also a designated room for parts system management, where trainees are taught practical and simulated training on how to manage, store and categorize parts and equipment.
In addition to the above, the Academy also houses one multipurpose hall and six individual classrooms.
Managing Director of VPCM, Erik Winter said that the Volkswagen Automotive Academy is a testament to VPCM's commitment to further enhance, grow and nurture local talent and dealers.
"The Volkswagen Automotive Academy was established with the mission to achieve excellent standards of quality education and create technical manpower of global standards with the capabilities of facing new challenges in the automotive industry. Having the Academy in place is one of the major steps VPCM is taking to uphold its philosophy to provide value-added, quality services to customers" he added.
For more information, please visit www.volkswagen.com.my