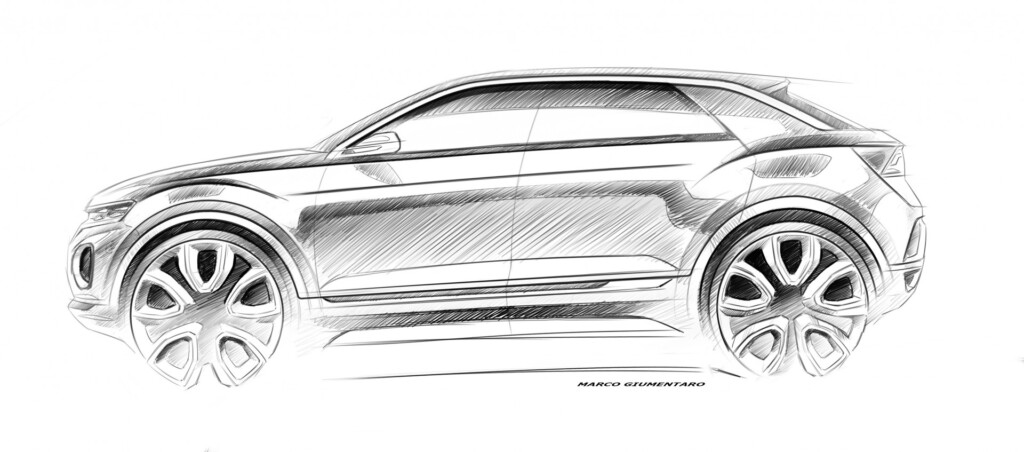 ADVERTISEMENT
Volkswagen is set to reveal their new T-Roc on the 23rd of August, which is just 8 days away where they aim to capture more of the SUV class market worldwide. The new crossover model is meant to look futuristic and practical enough to compete in the new emerging market where demand for SUV and crossovers are increasing.
In urban traffic or on long trips, the new T-Roc combines the effortless superiority of an SUV with the agility of a sporty compact model. Both of these attributes are also reflected in the design, which adopts off-road features and infuses these with dynamism and urbanity. At the same time, the T-Roc remains clearly recognisable as a Volkswagen. A style-defining feature in the front is the wide radiator grille with integrated dual headlights. Separate from the headlights, the housings for turn indicators and daytime running/cornering lights are positioned in the bumper, together with the light signature which provides the T-Roc with a distinctive appearance at night, too.
To tie in with the world premiere of the T-Roc on Wednesday, 23 August, Volkswagen is offering a livestream, beginning at 8 pm.