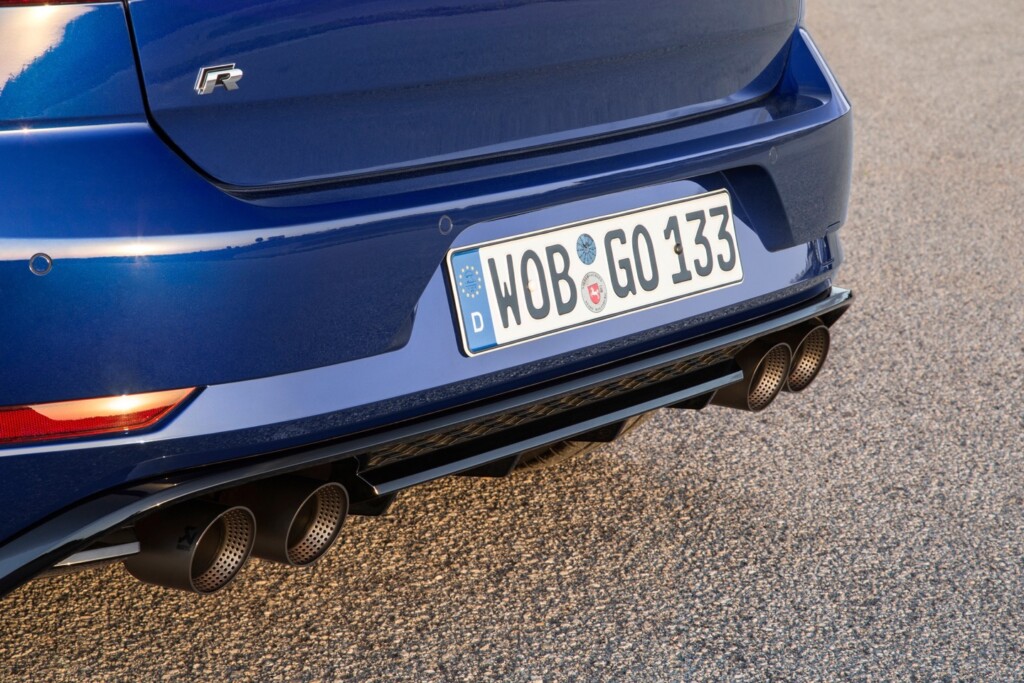 ADVERTISEMENT
I love Volkswagen's Mk7 Golf R. It is a pretty nifty little car with a good balance of power and handling. Now Volkswagen has deemed it fit to include additional performance parts for the car. And that makes me very interested in them.
These performance parts seem to also say, "Hey, you have a Golf R, have you brought it to the track yet?" because what they offer is better performance for the track. This includes better brakes, semi-slicks and a performance exhaust system. All targeted and designed for everyday use and for the track.
Let's start with the exhaust system. The R-'Performance' titanium exhaust system by Akrapovic is designed for both the two-door and four-door Golf R. Thanks to the use of titanium, the overall system now weighs 7kg lighter than the "stock" exhaust system. Besides just weight savings would be the lovely sounds the new titanium system produces. You will notice it especially when the DSG shifts gears and when you rev up the engine. The typical sound you would expect from the world famous exhaust maker.
Next, the R-'Performance' brake system which is now 2kg lighter. Although you might think 2kg is not much, but it matters as it counts into the unsprung weight savings of the car. It matters a lot especially for those of you who are track junkies and are finding every avenue to reduce your track times. The front brake discs are what are known as 'built pin discs'. In this construction, the brake pot is made of aluminium, while the friction ring (the classic 'disc') is cast steel and is joined to this aluminium brake pot by cast pins. This allows it to expand radially when heated. Other benefits of the brake system include its very precise metering. Special brake pads on the front axle perfect the hot braking response. Visually the system is identifiable by the silver logo plate with R-lettering on the brake callipers.
The performance brake systems are available for both the Golf R and Golf R Variant systems.
So far this has been launched in Europe and hopefully, over here, Volkswagen might start selling them as well.