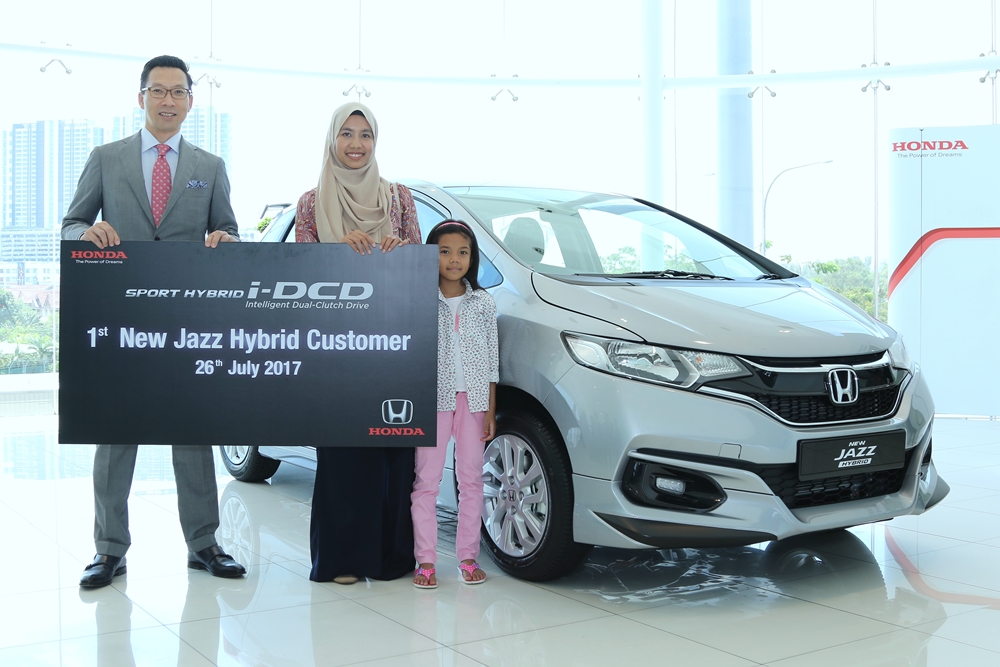 Honda Malaysia has delivered the very first new Jazz Sport Hybrid i-DCD to its proud owner, Pn. Aneesa Binti Abdul Rashid at an official handover ceremony held at Honda Global Amity in Bangi.
ADVERTISEMENT
This delivery was significant because Malaysia is the only country outside of Japan to introduce Honda's new Intelligent Dual-Clutch Drive Hybrid system (i-DCD) that is equipped in the new Jazz Hybrid. In Japan alone, close to 865,000 units of Hybrid vehicles equipped with i-DCD system has been sold as of June. In terms of overall Hybrid vehicle sales, close to 1.42 million units of Hybrid vehicles has been sold in Japan to-date since the introduction of the technology back in 1999. The global cumulative sale of the Jazz Hybrid is currently at more than 525,000 units.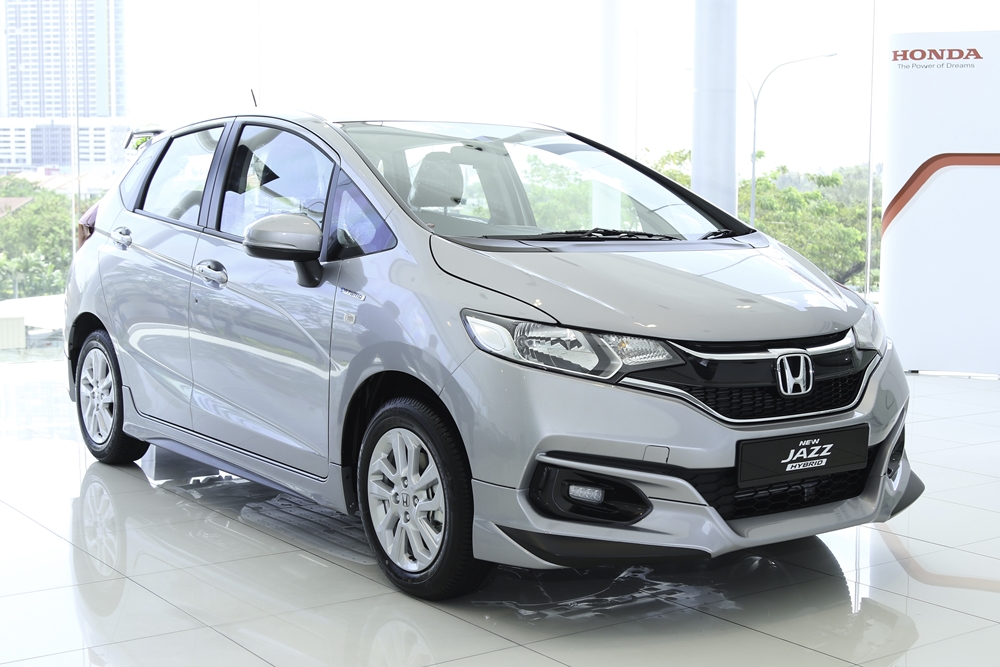 Speaking at the handover ceremony, Honda Malaysia Managing Director and Chief Executive Officer, Mr. Katsuto Hayashi said, "Honda Malaysia was the pioneer to introduce Hybrid technology in Malaysia in 2004. We were also the first manufacturer to produce Hybrid vehicles locally and the third country after Japan and USA to produce the Completely Knocked Down (CKD) Hybrid model in 2012. Since then, Honda Malaysia has sold over 26,800 units of Hybrid vehicles to cater to Hybrid lovers in Malaysia. Today, Honda is recapturing the market with the advanced technology of its new Hybrid system, the Sport Hybrid i-DCD which was introduced in line with the company's continuous effort towards the next generation advanced technology as well as Malaysian Government's aspiration to promote Energy Efficient Vehicle (EEV). Based on the acceptance towards this new system in Japan, we are confident that it will be very well accepted in Malaysia too."
Since the launch of the Jazz in early June, the model has received positive acceptance and shown great success. The sales record shows that there are over 1,300 units sold within 2 weeks of its official launch. The 3rd Generation Jazz has been the segment leader and the most popular generation of Jazz with over 48,000 units sold in Malaysia since its launch in 2014 and continues to receive much attention to-date.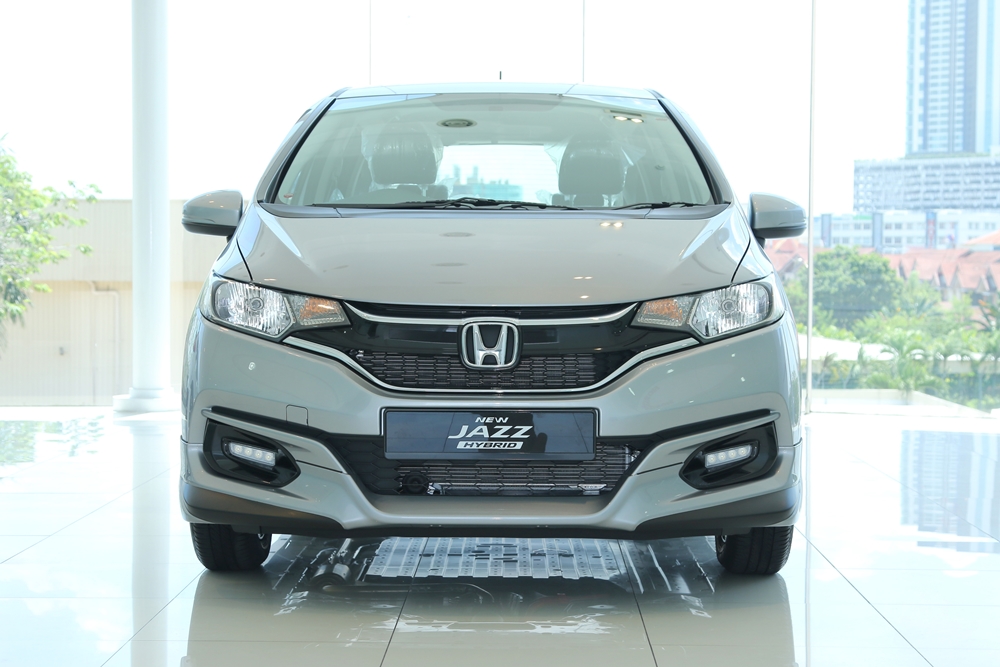 According to Honda Global Amity Managing Director and Owner, En. Mohamad Azri, "We received many enquiries regarding the new Jazz Hybrid and interest in the new Sport Hybrid i-DCD system is high. As a dealer, we are very honoured to be part of this significant moment in celebrating the handover of the first new Jazz Sport Hybrid i-DCD in Malaysia today. We look forward to providing Pn. Aneesa and all our customers with excellent after sales services as well as ensuring the "Joy of Buying"experience at our centre."
Pn. Aneesa, the first customer to receive the new Jazz Sport Hybrid i-DCD said, "I have been researching the market for a second car for my family and when the new Jazz Hybrid was launched, I knew immediately that this was the one for us. I was impressed with the sport hybrid system that allows sporty driving experience while providing excellent fuel performance. The most unique feature is its flexible cargo space that makes this vehicle very practical for family outings."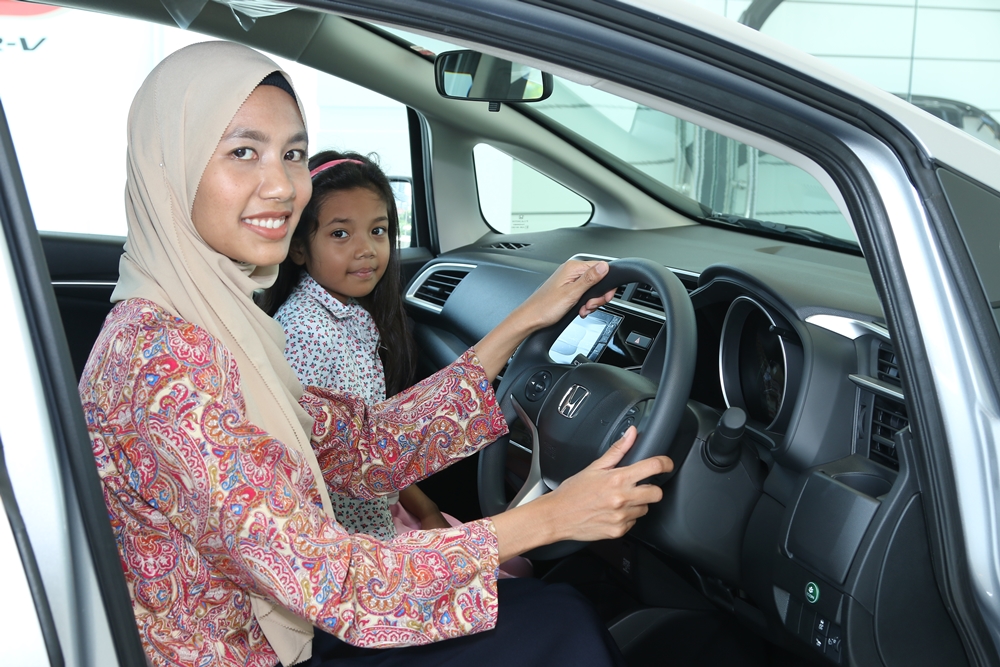 Besides being the first Malaysian to drive home the New Jazz Hybrid, Pn. Aneesa was gifted with a full Mugen body kit for her Lunar Silver Metallic New Jazz Hybrid and tickets to the Formula 1 Grand Prix 2017 in October worth a total of RM6,350 as tokens of appreciation from Honda Malaysia in celebrating this milestone.