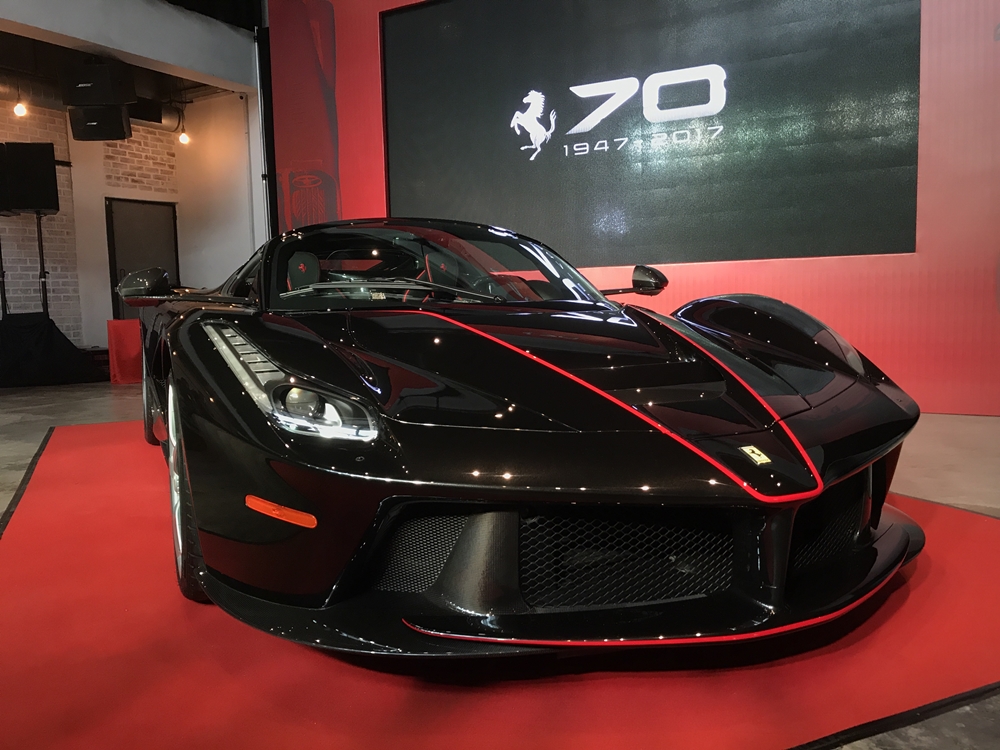 ADVERTISEMENT
Naza Italia, the sole official-importer and distributor of Ferrari in Malaysia, is geared-up to join in the brand's global festivities, celebrating Ferrari's 70th anniversary, and to kick-start the occasion, the company has unveiled the limited-edition LaFerrari Aperta in Kuala Lumpur today.
Aperta in Italian means 'open' so yes, this special series model is essentially the convertible version of the LaFerrari supercar. Ferrari says the LaFerrari Aperta is built for clients and collectors who refuse to compromise on the joy of drop-top driving even when at the wheel of a supercar. It is limited to only 209 units worldwide of which all available examples have already been spoken for even before the car was officially launched at the 2016 Paris Motor Show. No price was disclosed at the time either. So yeah folks, sorry, the one here is not for sale…
The LaFerrari Aperta maintains the previous car's 950hp powertrain, which includes a 6.3-litre V12 engine delivering a total output of 789hp, coupled to a 161 hp electric motor that boasts a total output of 950hp and 800Nm of torque. All that power is channeled to the rear wheels via a seven-speed, dual-clutch sequential manual transmission.
Chassis reinforcements account for a small weight gain over the coupe, but the Aperta is still mighty fast. 0-100 km/h sprint takes less than 3 seconds, while 0-200km/h sprint takes less than 7 seconds. Top speed is limited at 350km/h.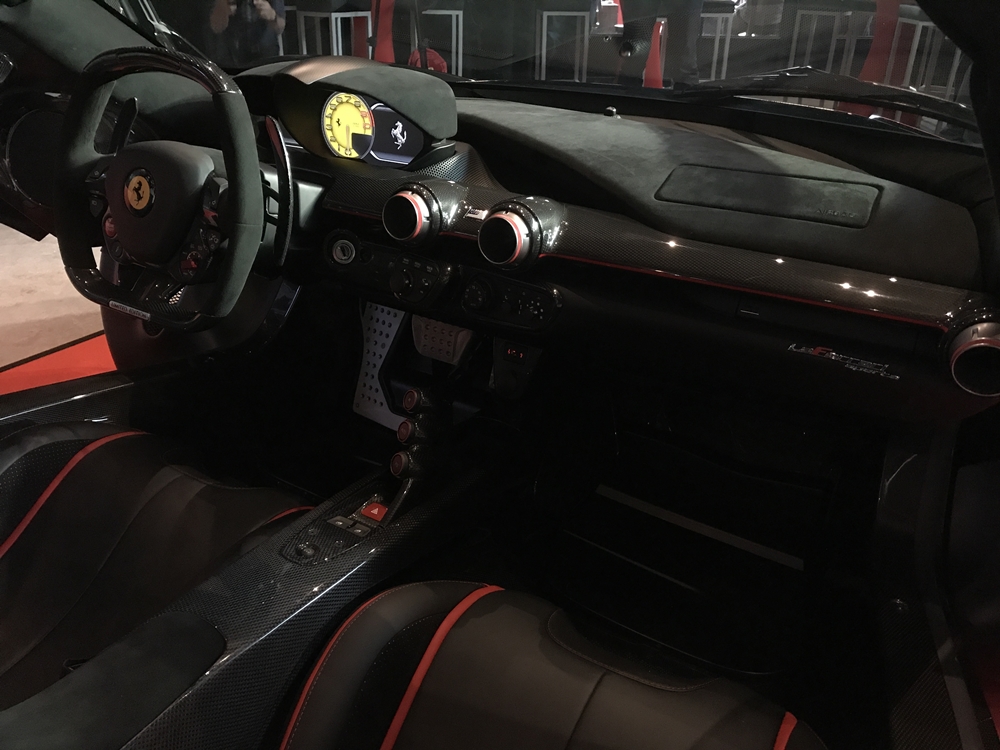 Following today's unveiling, the LaFerrari Aperta in will also be making an exclusive appearance during an elegant gala dinner at one of George Town's great historical sites, Fort Cornwallis for participating Ferraristi. Esteemed Ferrari clients will be celebrated as members of the worldwide Ferrari family and for their enduring passion and loyalty to the marque.
Ferrari Malaysia's celebrations are part of a busy calendar of events happening in 60 countries across the globe. In a grand total of 70 events, clients and enthusiasts of the marque are being treated to specially crafted activities that honour the iconic luxury brand. As one of the cornerstones on which the Ferrari story was founded, "Driven by Emotion" is the theme of every tribute. The anniversary celebrations will culminate in Maranello on the weekend of 9 and 10 September 2017.