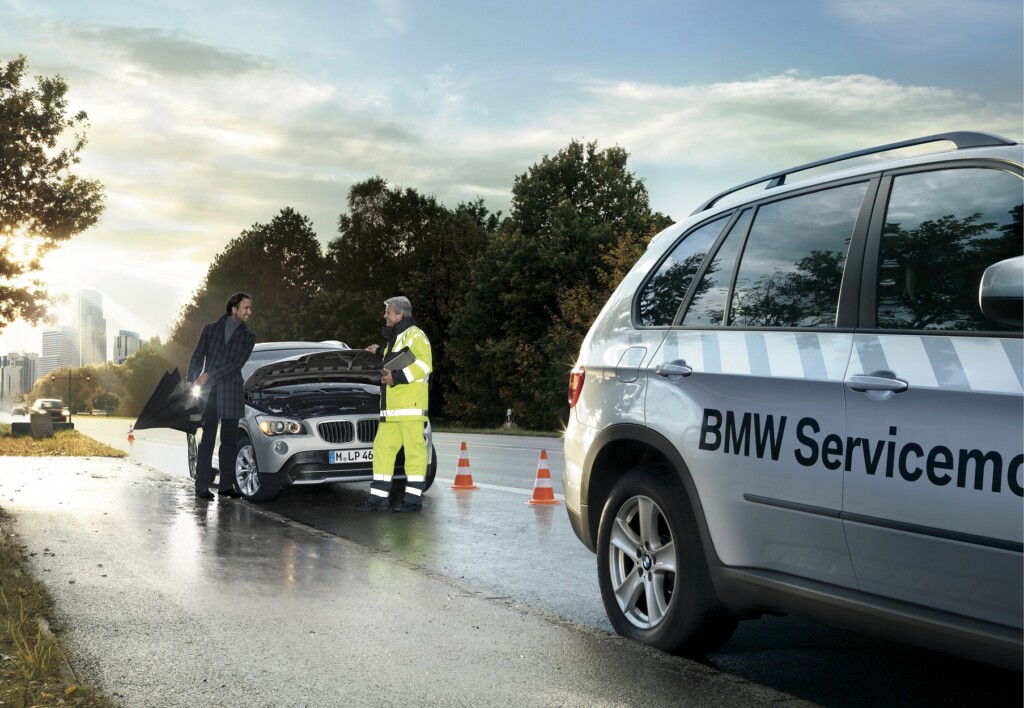 ADVERTISEMENT
BMW Group Malaysia has introduced its newest Roadside Assistance and Accident Hotline program which provides professional and expert support for emergency situations when on the road. The new program is designed for absolute peace of mind ownership 24 hours a day, 365 days a year for all its BMW, MINI and BMW Motorrad customers.
Introducing the new offering, Mr. Han Sang Yun, Managing Director and CEO of BMW Group Malaysia said, "In ensuring a perfect ownership experience of a vehicle from the BMW Group, we've always been dedicated to provide our customers not only the most enjoyable and rewarding ownership experience possible but ultimately, the best in the industry. This can be exemplified in us providing the best-in-class service for sheer driving pleasure with our 5 Year Unlimited Mileage Warranty with Free Scheduled Service Program, our comprehensive and still the only of its kind 2-Year or 24 Month Tyre Warranty Program as well as our complete Ultimate Protection Insurance Program which completely covers the vehicles as well as prioritizes the safety of its drivers and passengers beyond what was initially offered in the industry. Now, we're extending this peace-of-mind ownership experience further to include outstanding protection and aftercare for BMW, MINI and BMW Motorcycles anytime and anywhere for our customers need. The new Roadside Assistance and Accident Hotline program will enable us to be the first premium automaker in the region to offer a complete offering over a longer period (5 years)."
The new Roadside Assistance program is specially designed to provide all BMW, MINI and BMW Motorrad owners an added level of safety and convenience on the road. A single call and qualified specialists from the call centre will take care of absolutely everything that needs to be done in the event of a breakdown or accident.  The program offers lifetime phone assistance and organizational support, as well as comprehensive mobility services in case of an emergency, immobilisation or break down at no cost for new owners.
Effective 1st July 2017, all new BMW and MINI owners with vehicles registered from 1st January 2017 onwards will receive the Roadside Assistance (RSA) coverage program for five years at no cost. Meanwhile, BMW Motorrad owners will enjoy coverage for two years.
For vehicles registered between July 1st 2015 and December 31st 2016, the existing Roadside Assistance Program (RSA) will still be valid for 24 months from the date of the vehicle's first registration.
Roadside Assistance Program for BMW, MINI and BMW Motorrad
Prior to the new program, the BMW Roadside Assistance program was made available to BMW and MINI owners as a 2-year coverage program covering only help on the phone, help on the spot, towing services and was an accident hotline.
Now, BMW Group Malaysia has upgraded this coverage to 5 years for all new BMW and MINI owners, and have introduced the new program with a more comprehensive list of services including:
• Help on the phone and on the spot
The team of qualified customer contact specialists are always on standby 24 hours a day, 365 days a year to provide lifetime phone assistance.
• Accident hotline
In the event of an accident, BMW Roadside Assistance team can help call the police or emergency services, notify an authorized BMW, MINI or BMW Motorrad dealership and, if necessary, organize a towing service.
• Towing services
If it is not possible to repair the damage on-site, BMW Roadside Assistance will cover the cost of towing the vehicle to the nearest authorized BMW or MINI dealership. Once the vehicle has been diagnosed, the service team will follow up on the repair process and keep the owner informed of the latest developments.
• Seamless Mobility: Replacement Vehicle, Accommodation, and other Mobility Services Solutions
The seamless mobility offered here includes providing 24/7 call centre and organizational support, on-site breakdown assistance where an immediate on-the-spot repair will be arranged, as well as providing alternative travel arrangements. This includes arrangement for a replacement vehicle for the entire duration of the service or repair. In cases where breakdowns occur a distance away (200km) from a customer's residential home and an overnight accommodation is required, BMW Roadside Assistance can assist to accommodate customers at a nearby hotel if required.
• Repatriation
In the event a breakdown occurs abroad or a distance away (200km) and if the car cannot be repaired on-site and the customer requires to be somewhere urgently, repatriation services will be offered by BMW Roadside Assistance team.
For BMW Motorrad owners, the BMW Roadside Assistance program will cover only help on the phone and help on the spot, acts as an accident hotline and offers towing services.
The dedicated toll-free BMW Roadside Assistance number is 1800-88-8808. For more information, as well as terms and conditions regarding the new BMW Roadside Assistance program, visit www.bmw.com.my.