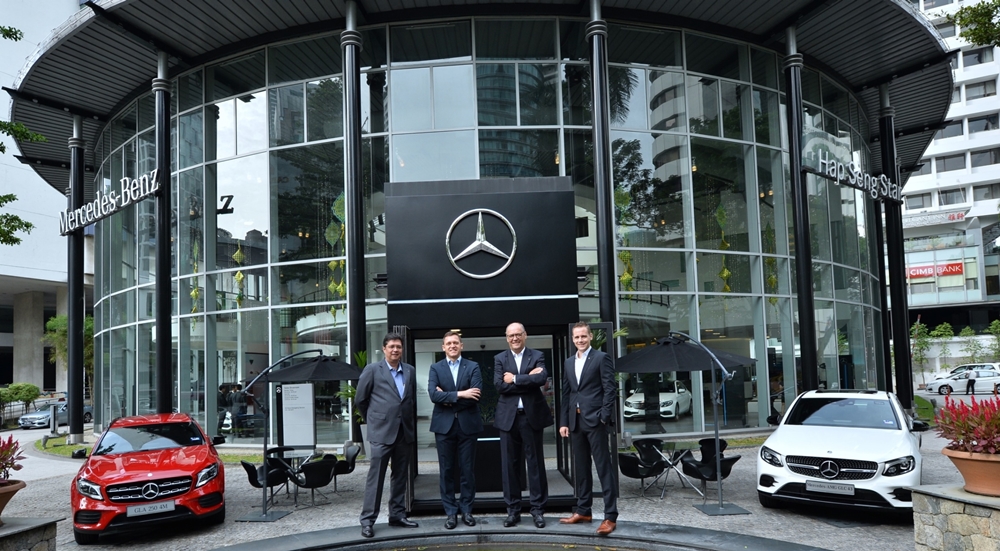 ADVERTISEMENT
Mercedes-Benz Malaysia (MBM) rounded up the first half (1H) of 2017 with a solid performance across the board, delivering a total of 5,913 vehicles.
MBM's growth in 1H 2017 was primarily driven by the locally-assembled Mercedes-Benz C-, E-, and S-Class, with a total of 3,663 units sold. The Mercedes-Benz C-Class topped the list with 2,075 units sold, closely followed by the E-Class selling a total of 1,358 units, while the S-Class recorded 230 units sold.
The Mercedes-Benz Compact Cars, sold a total of 739 units; while the SUVs, recorded 1,233 units sold in the 1st half of 2017. The aspirational Mercedes-Benz Dream Cars, which celebrated 50 years of driving performance, continued to maintain a steady growth momentum, selling a total of 268 units in the first 6 months of the year.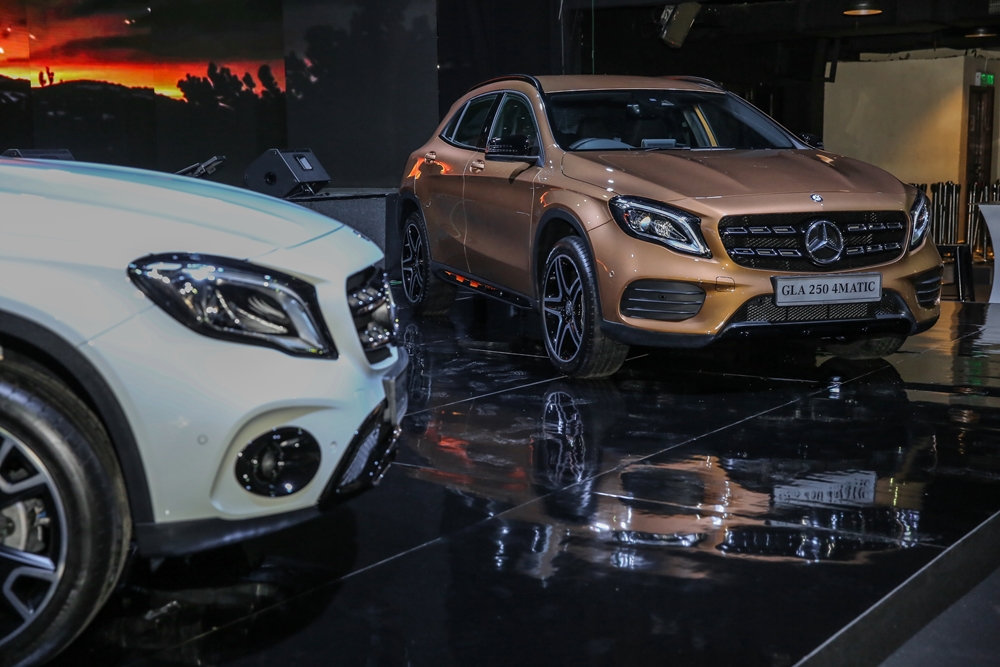 "We have had a very successful first half in 2017, ending it with a new best ever month in June further extending our lead in the premium segment. This was possible due to the comprehensive customer centric strategy, the broad premium product portfolio and superior services. With the good momentum of Q2 and our locally produced products, Mercedes-Benz Malaysia is on track for yet another record year in 2017, " said Vice President, Sales and Marketing, Mercedes-Benz Cars, Mr Mark Raine.
The brand's dominance in the global arena was echoed locally as the company retained its leading market share of 2.2% as at year-to-date May 2017. Along with its positive sales achievement, MBM believes the increase in sales also means greater responsibility in delivering the best after sales care.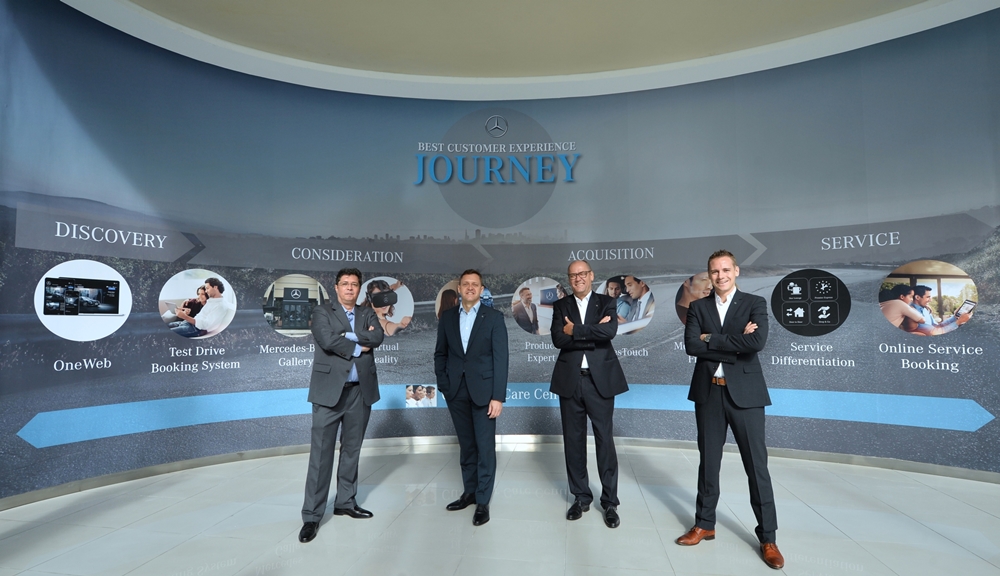 "Our positive growth is a clear indication of customers' trust in the Mercedes Benz brand. We take this trust very seriously and remain dedicated to ensuring customers' expectations are met with unparalleled precision. Specialising in the business of cars and after sales care, we have put in place world-class processes and standards that ensure customers have the Best Products and the Best Customer Experience," said Mercedes-Benz Malaysia President and CEO, Dr Claus Weidner.
In the 1st Half of 2017, MBM launched a total of 5 dealerships; the newest being the Mercedes-Benz Hap Seng Kuching Autohaus, the first integrated one-stop centre in East Malaysia; the Mercedes-Benz Cycle & Carriage Bintang Cheras Autohaus; the Mercedes-Benz Hap Seng Bukit Tinggi Autohaus; and the Mercedes-Benz Mofaz Kota Bahru and Kuala Terrengganu Autohauses.
To date, MBM has a total of 31 dealerships nationwide, and through its extensive dealer network, MBM serviced a total of 61,850 vehicles in the 1st Half of 2017, marking a double digit growth of 17%. In the same period, MBM has also achieved the highest Customer Satisfaction Index (CSI) After Sales score in history, clearly underlining its leadership position as the industry leader in providing the highest standard of after sales service and customer care.
In Q4 2017, MBM will be introducing the One Web that provides a one stop integrated state-of-the-art web platform which facilitates needs of both new and existing customers. Combined with the introduction of The Mercedes-Benz Online Test Drive Booking System and The Mercedes-Benz Online Service Booking, One Web allows customers to reserve a vehicle for a test drive or make a workshop appointment online at anytime, wherever they may be.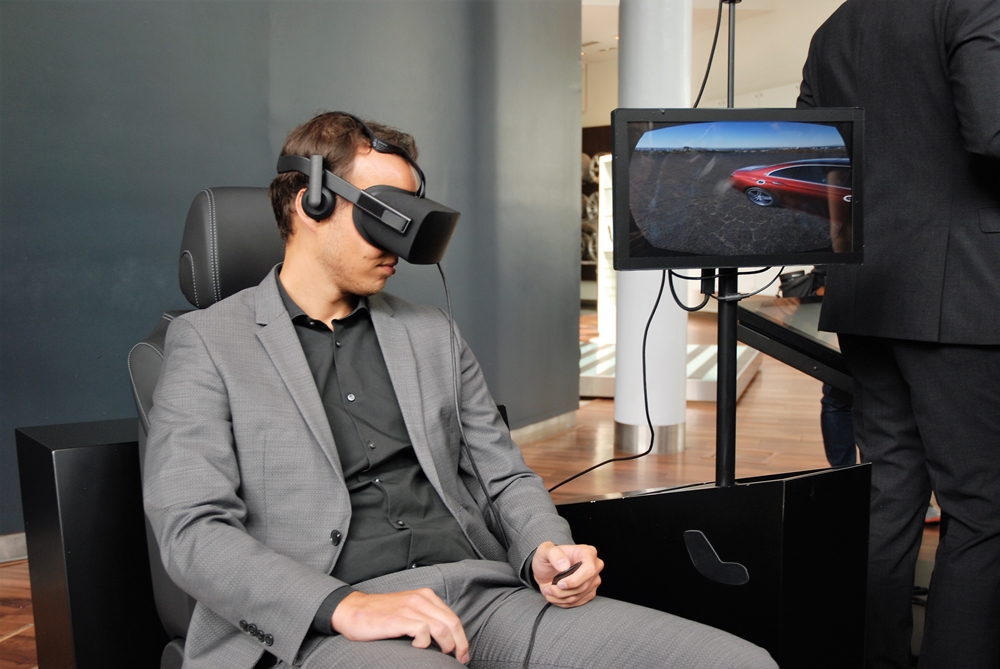 Proactively building its following, MBM continues to immerse fans with the signature Mercedes-Benz experience through the Mercedes-Benz Gallery, giving fans and potential customers' freedom to explore the brand through an immersive mobile virtual reality experience and interactive digital signage.
As part of its customer-centric approach, MBM is focused on providing highly individualised services for all its customers. In 2016, MBM personalised the after-sales experience for existing customers through the introduction of Service Differentiation, while Product Experts were introduced to assist potential and returning customers.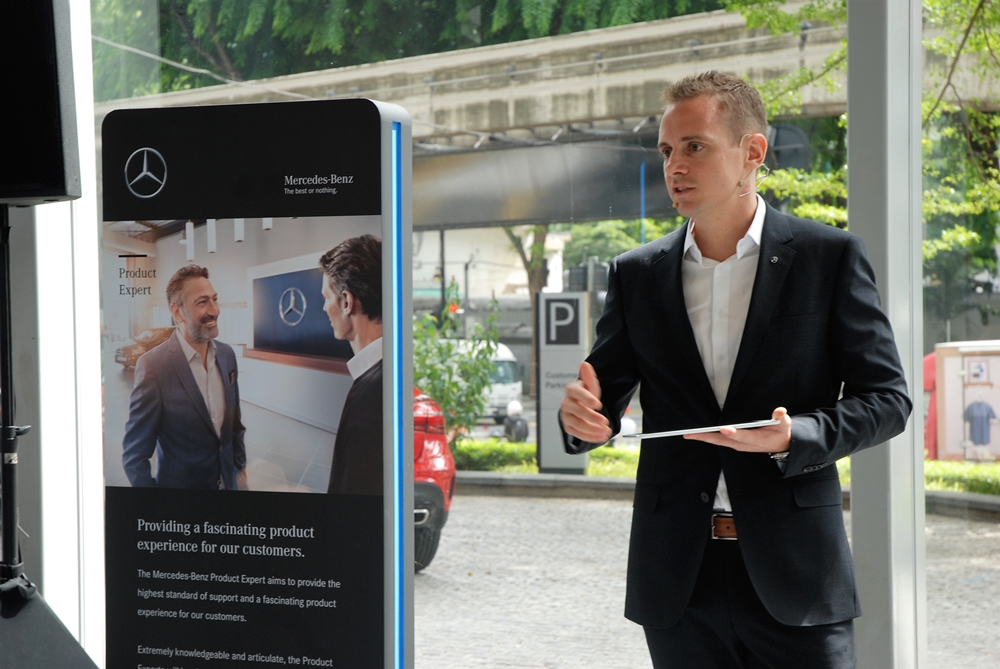 Expanding this concept further, MBM will be introducing Sales Touch, a mobile sales tool which enables product experts and sales consultants to provide customers with real time information. This will include virtually customising their Mercedes-Benz car according to desired specifications and providing a real-time update on the car's availability.
Financing, a critical component in the Mercedes-Benz customer journey, is entrusted to the care of Mercedes-Benz Services Malaysia (MBSM) which further complements the brand experience through its limitless menu of customisable financial and insurance solutions. Tools like the Mercedes-Benz Financial App provide customers with a full online suite that allows them to customise financing packages and match them to their dream Mercedes-Benz cars. MBSM currently services a portfolio of over RM2 billion*.
Further personalising its services to customers' benefit, MBM will be extending its 'Customer Care Center' (CCC) which is a round-the-clock service for rapid accident assistance as well as general product and brand information. The CCC will both assist customers with any service enquiries and serve as a first point of contact for new customers with questions related to the Mercedes-Benz brand.
"We want all our customers and fans to have a consistent premium brand experience whenever they come into contact with the Mercedes-Benz brand. So we are very much looking forward to the second half of 2017, when we begin rolling out our new after sales customer contact points in Autohauses nationwide, once again setting new benchmarks in the local auto market. Our focus has always been, and continues to be, on delivering the Best Products and Best Customer Experience. We are confident of maintaining our leadership position," Dr Weidner said.
*The numbers for 2017 are unaudited and subject to change.