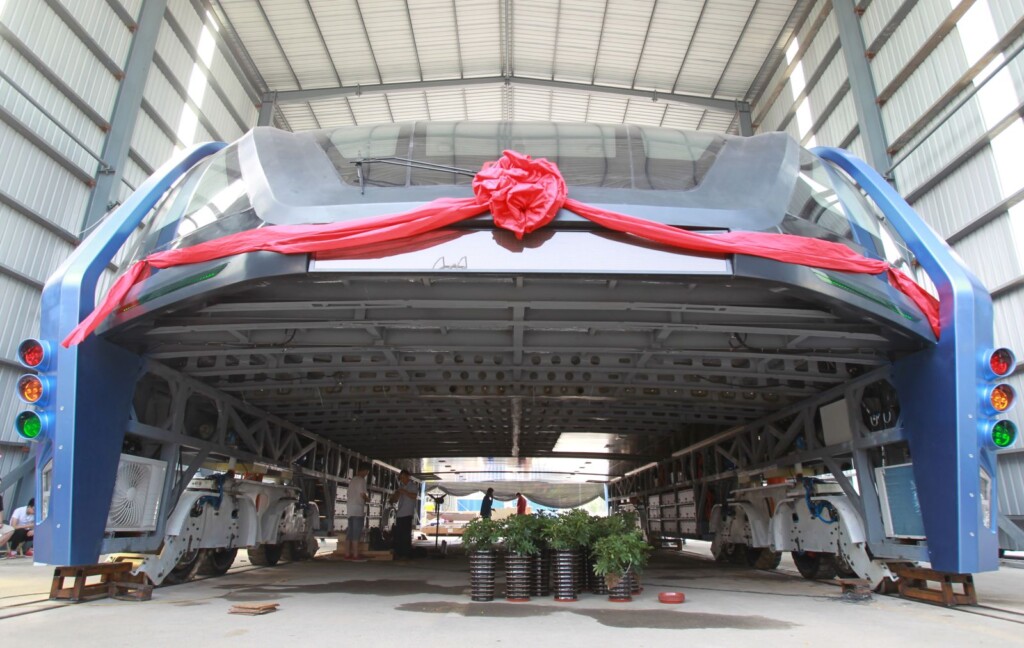 There was a big buzz around when this project was launched in China. Notorious for their crazy long traffic jams, China has always sought to find solutions to their traffic woes. When this project was launched, the TEB or Transit Elevated Bus, there was definitely much hype for it. Now, the company which brought it is under investigation by the authorities.
ADVERTISEMENT
The Chinese Authorities think this might just be a scam after all. In theory, the electric Transit Elevated Bus is not like those we have in Sunway. This bus runs on the road but it is at a height where it can just run over cars as they drive. Still, I wonder how many bridges it needs to crash through in order to make it through a city. They conducted a road test last year in the northeastern port city of Qinghuangdao but it hasn't been that successful.
Police says that they will begin an investigation into the company behind the Transit Elevated Bus for alleged illegal fundraising which also includes the online financing platform Huaying Kailai. It was reported that the online site sold investment products to raise money for the project. The police have advised investors to provide their reports and complaints to the police stations as well.
Local authorities in Qinghuangdao wants to remove the tracks already.
"The tracks are still there and we're aware that it causes transportation problems," said a Qinhuangdao government official to CNN.