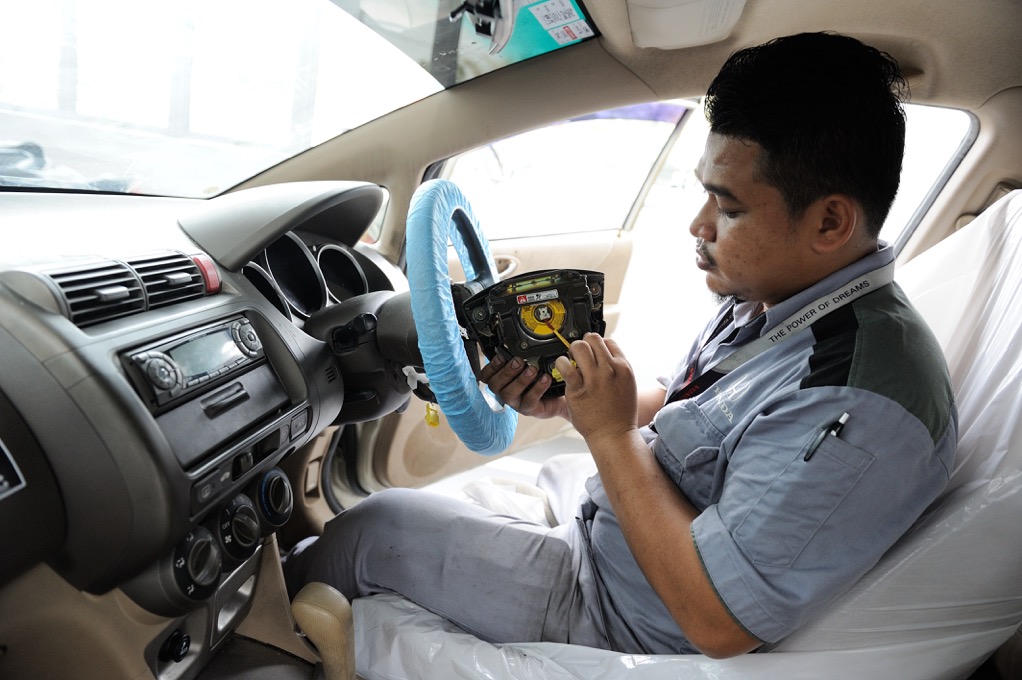 ADVERTISEMENT
Honda Malaysia today announced that as at 29th June 2017, the completion rate for Takata driver front airbag inflators stands at 80.2% while stock availability for Takata driver front airbag inflators is 100%.
Meanwhile, stock availability for Takata passenger front airbag inflators is also at 100% while completion rate is currently at 55.9%.
The company is committed to increasing the completion ratio and is taking additional measures to improve convenience for affected customers. In doing so, Honda Malaysia will continue with the ongoing replacement activities at Shopping Mall Hubs across Malaysia, with more venues being added. The Shopping Mall Hubs will provide further convenience to affected customers as it will be ongoing on every weekend in the month of July, beginning 8 July 2017*.
This is in addition to the ongoing replacement activities at all authorized Honda dealers and selected Petronas Stations which will continue operating as usual.
You can refer to the table below on locations and dates of the replacement activities at Shopping Mall Hubs and selected Petronas Stations.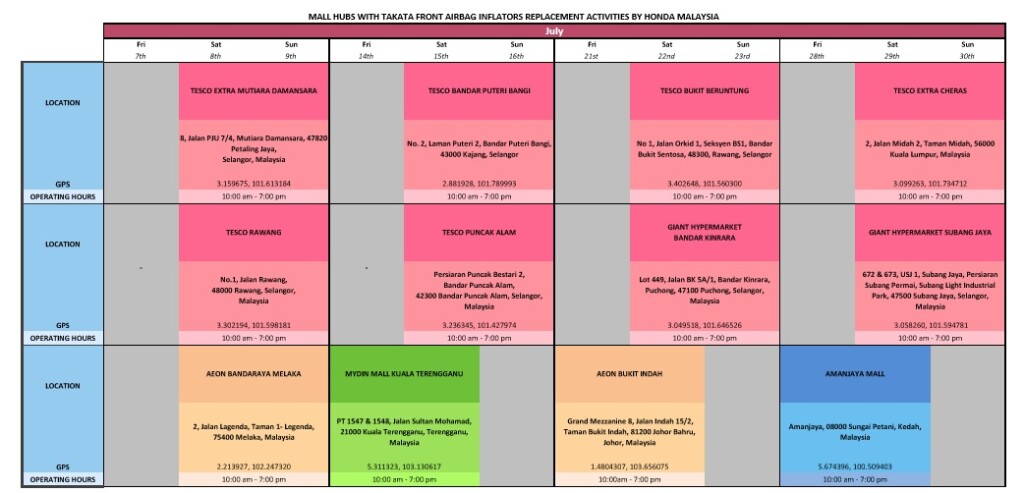 It is important that affected owners immediately replace the defective Takata front airbag inflators as they may deploy with excessive internal pressure when activated. The airbag inflator casing might rupture, which may result in injury or fatality of the driver and passenger.
Honda Malaysia strongly urges affected owners to make an appointment at any Authorised Honda Service Centres to avoid any delays or setbacks. However, replacement activities (excluding Civic Type R) at selected Shopping Mall Hubs and Petronas Stations DO NOT require advanced appointment.
For further enquiries, affected customers may contact the Honda Toll Free number
1-800-88-2020. Honda customers can also check their vehicle's recall status either by logging on to www.honda.com.my or www.productrecall.honda.com.my.