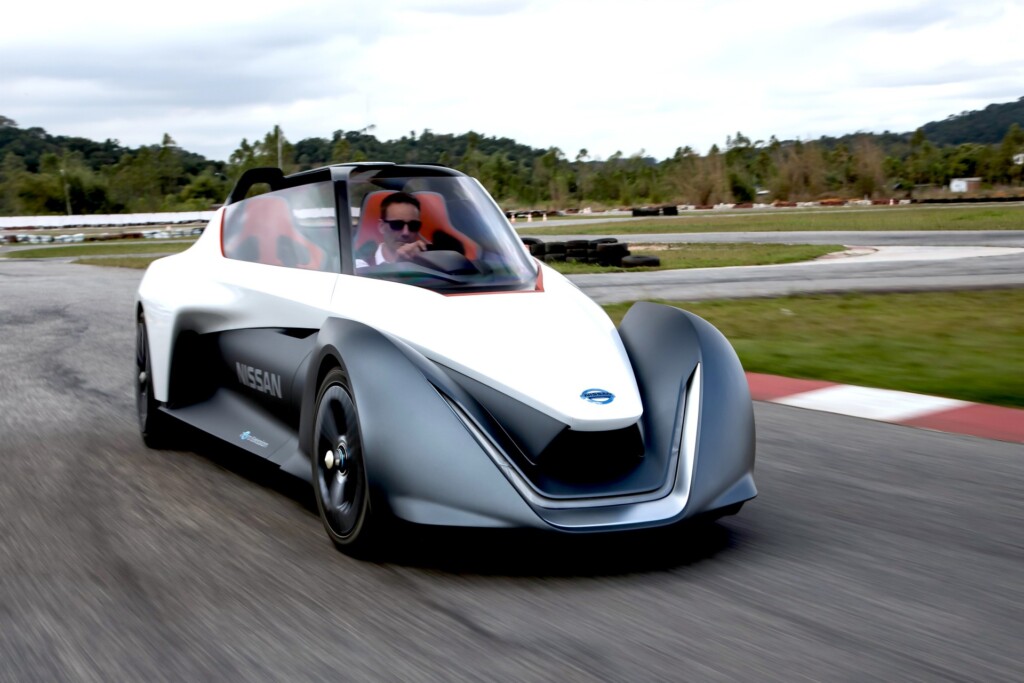 ADVERTISEMENT
Nissan's all-electric BladeGlider prototype zoomed through the Goodwood Festival of Speed over the weekend. Its last appearance was in Monaco around the famous street circuit.
What Nissan aims to show that they are indeed a serious player in the electric car space and they want to showcase their cutting-edge zero emission technology and design. The BladeGlider ran through the course for the first three days and in between runs, it will be showcased for the crowds to have a look at it.
"As a pioneer of the electric vehicle movement, Nissan wants to get people excited about the future of zero-emission technology, and the Nissan BladeGlider does just that," said Ponz Pandikuthira, vice president Product Planning, Nissan Europe. "The BladeGlider has been developed to bring fun, torque, efficiency and high-performance styling to the fore. Goodwood has been a world-famous showcase for many an iconic sports car over the years, so we could think of no better place to bring the BladeGlider out to play, demonstrating the Nissan Intelligent Mobility vision in action."
Aiming to continue pushing the technology for electric vehicles after unleashing the Nissan Leaf worldwide, Nissan aims to continue to be the pioneer of electric vehicles which is a bold claim to make. To even continue pushing that claim, they have hired Suicide Squad star, Margot Robbie, as their EV ambassador as well.