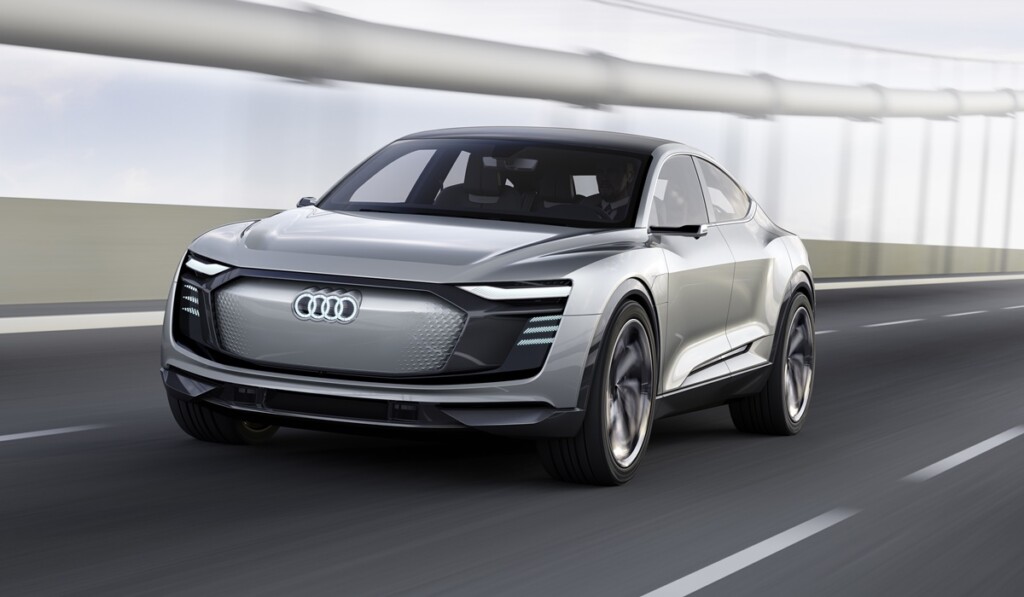 After a disappointing run with the Audi R8 e-tron (only selling less than 100 units), Audi is not going to stop there and they will start production of the Audi e-tron Sportback. The e-tron Sportback was revealed earlier this year as a concept at the Shanghai Auto show.
ADVERTISEMENT
Production of the Audi e-tron Sportback will start at Audi Brussels (Belgium) in 2019. That Audi plant will therefore be responsible for producing a second fully electric model. The Audi e-tronelectric SUV will drive off the assembly line there as of 2018.
In addition to the Audi e-tron, the brand is integrating a second, completely new electric car into its existing production network – the Audi e-tron Sportback – and is thus enhancing its competitiveness in this important future segment. "With the decision on the Audi e-tronSportback, we are showing that Audi takes the issue of electric mobility seriously. A second battery-electric model will lead to optimal capacity utilization at our plant in Brussels," stated Prof. Dr. Hubert Waltl, Member of the Board of Management for Production and Logistics at AUDI AG.
The basis for the new e-automobile is the Audi e-tron Sportback concept design study, which the company unveiled at Auto Shanghai 2017. This versatile concept car is a four-door gran turismo with 320-kilowatt electric drive. The coupe's design language combines Audi elements with groundbreaking details. The technology and package of the electric drive are tailored to fit the car's architecture.