To celebrate its creative partnership with Luc Besson's upcoming sci-fi epic, Valerian and the City of a Thousand Planets,  Lexus has unveiled a sneak peek behind-the-scenes of the SkyJet collaboration, as well as the brand's design and technology philosophy that inspired elements of the final SkyJet.
ADVERTISEMENT
The 'Making of the SkyJet' video above provides an exclusive look at the SkyJet behind the scenes on-set with director Luc Besson and lead actor Dane DeHaan, in his role as titular character Valerian. The video also features expert commentary from Producer, Virginie Besson-Silla, Valerian Concept Designer, Ben Mauro, and Lexus Chief Engineer, Takeaki Kato.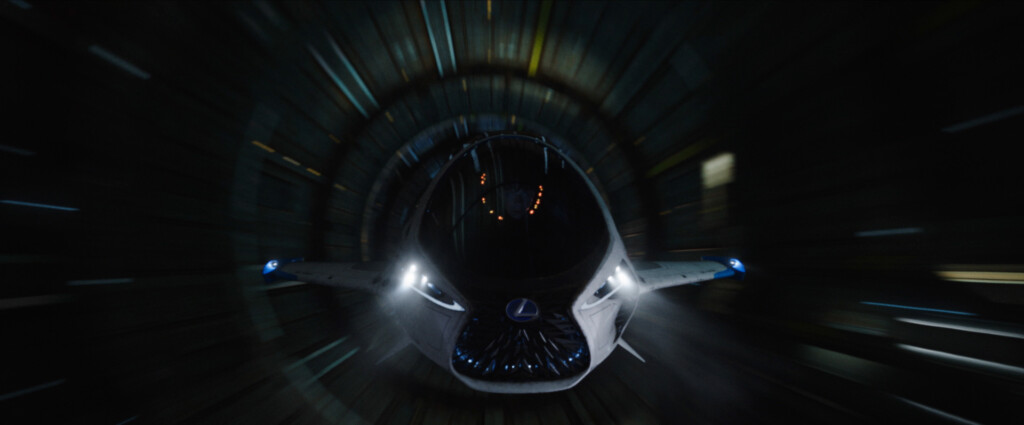 When designing the interior of the concept model, the Valerian creative team were inspired by Lexus' future vision in AI and advanced HMI technologies. These showcase the brand's ambition for the vehicles to become at one with the driver, enabling control of the vehicle with simple hand gestures, such as with the LF-FC concept's hologram technology, or even with the human mind.
The SkyJet's final design incorporates an adapted interpretation of Lexus' signature "spindle" grille, and a similar headlight design to that of the 2017 Lexus LC coupe, defined by an athletic and aerodynamic shape. What's more, the narrative is also set to incorporate an imagined energy capsule of the future, inspired by Lexus' work on innovative hydrogen fuel cell technology.
To find out more about Lexus' role in bringing the final SkyJet to life, click here.