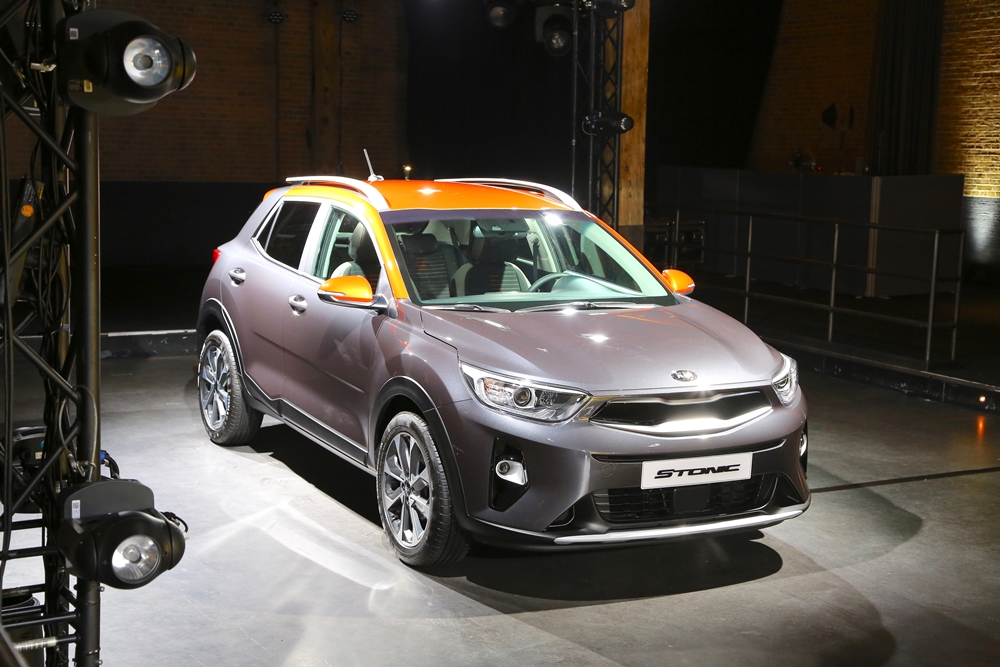 ADVERTISEMENT
Following the unveiling of the Hyundai Kona last week comes a similar model from sister brand Kia, named Stonic. The Kia Stonic is a B-segment crossover, set to become an important conquest model for Kia in one of Europe's newest and fastest-growing vehicle segments.
The B-SUV segment currently accounts for 1.1 million new car sales in Europe each year – around 7% of the market – and is forecast to expand to more than two million annual sales by 2020.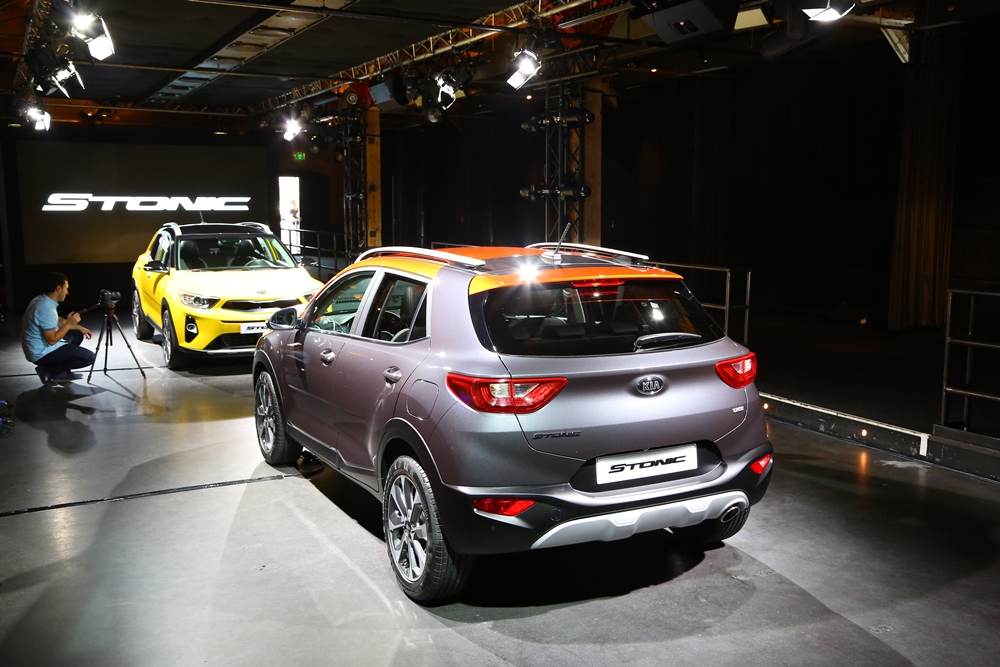 Michael Cole, Chief Operating Officer of Kia Motors Europe, comments, "By volume, the B-SUV market is expected to overtake the C-SUV segment by 2020, when more than 1 in 10 new cars sold in Europe will be from the Stonic's segment. The B-SUV segment attracts buyers from across the spectrum, with 21% of all customers upsizing from a supermini, and another 15% downsizing from their family hatchbacks. Cars like the Stonic also appeal to those looking to replace their compact MPVs.
The name 'Stonic' combines 'Speedy' and 'Tonic', which refers to the first and last note in the musical scale. Thus, 'Stonic' suggests that the vehicle is agile and offers something new and fresh in the compact SUV segment.
In terms of its overall looks, the design of the car is one of the brand's most striking to date, yet it is immediately recognisable as a Kia thanks to key signature design elements, such as the 'tiger-nose' grille. The body blends sharp horizontal feature lines with softer sculpted surfaces. Customisability is important to many customers in the B-SUV segment, and the Stonic's 'Targa'-style roof enables buyers to choose a two-tone paint finish, inspired by the design of the 2013 Kia Provo concept. It will be available in up to 20 two-tone colour combinations, with a choice of 5 distinctive colours for the roof.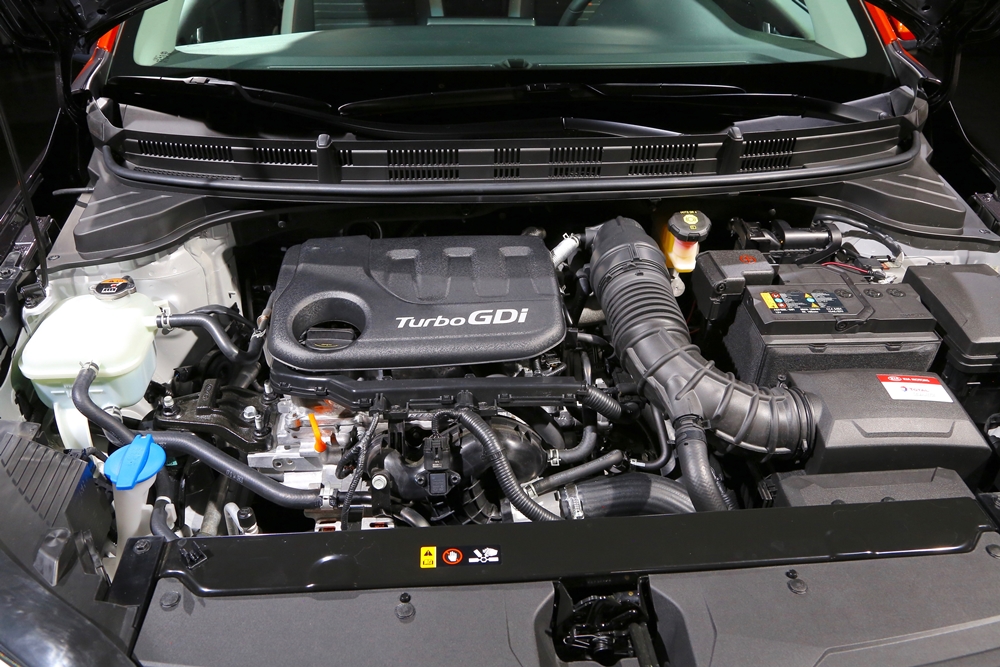 A range of lightweight, downsized, turbocharged petrol and diesel engines are available, each paired with a manual transmission. Buyers have the choice of Kia's 1.0-litre T-GDI (turbocharged petrol direct injection) engine, producing 120PS, as well as 1.25- or 1.4-litre naturally-aspirated MPI (multi-point injection) petrol engines. An efficient 1.6-litre diesel engine completes the range.
The car's steering and suspension have been tuned specifically for driving on European roads, and on top of that, the crossover is fitted as standard with Electronic Stability Control (ESC) and Vehicle Stability Management (VSM). Specific functions of VSM include Torque Vectoring by Braking, Straight Line Stability, and Cornering Brake Control.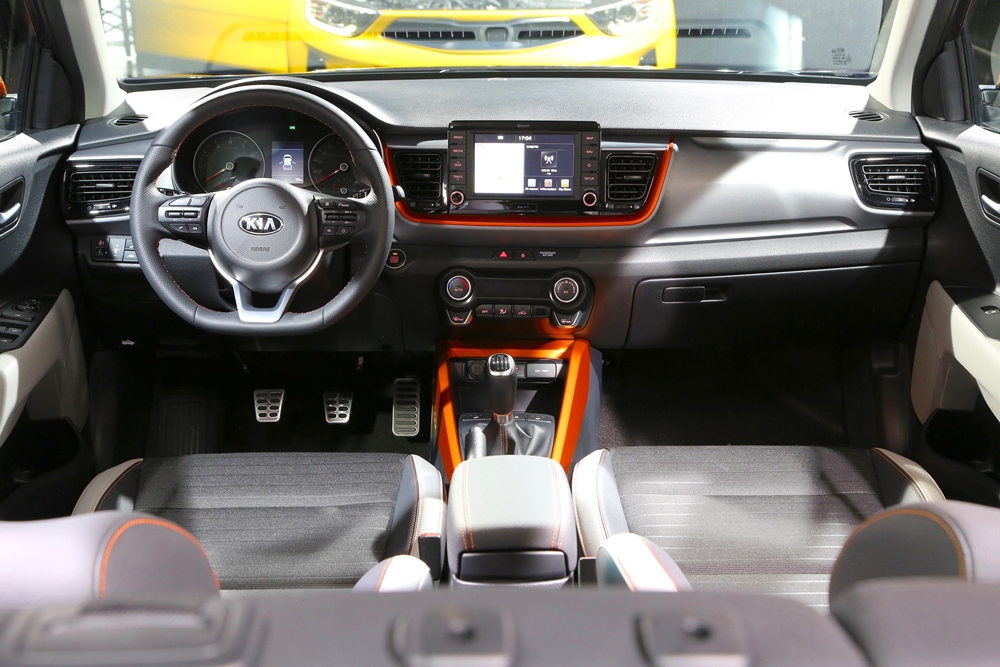 The Stonic's cabin offer buyers as much potential for customisation as the exterior with a range of vivid colour packs for buyers to choose from. It provides owners with a range of new chassis and infotainment technologies designed to enhance safety, comfort and convenience. The car gets Apple CarPlay and Android Auto as standard, and just like other Kia models, it is available with a broad range of technologies to enhance comfort and convenience, including heated front seats, automatic cruise control and keyless entry.
Within its compact exterior dimensions, the Stonic's smart packaging maximises interior space for all occupants. The car offers class-leading shoulder room and generous leg- and head-room, while the 352-litre (VDA) luggage bay expands or shrinks as required with a two-step boot floor.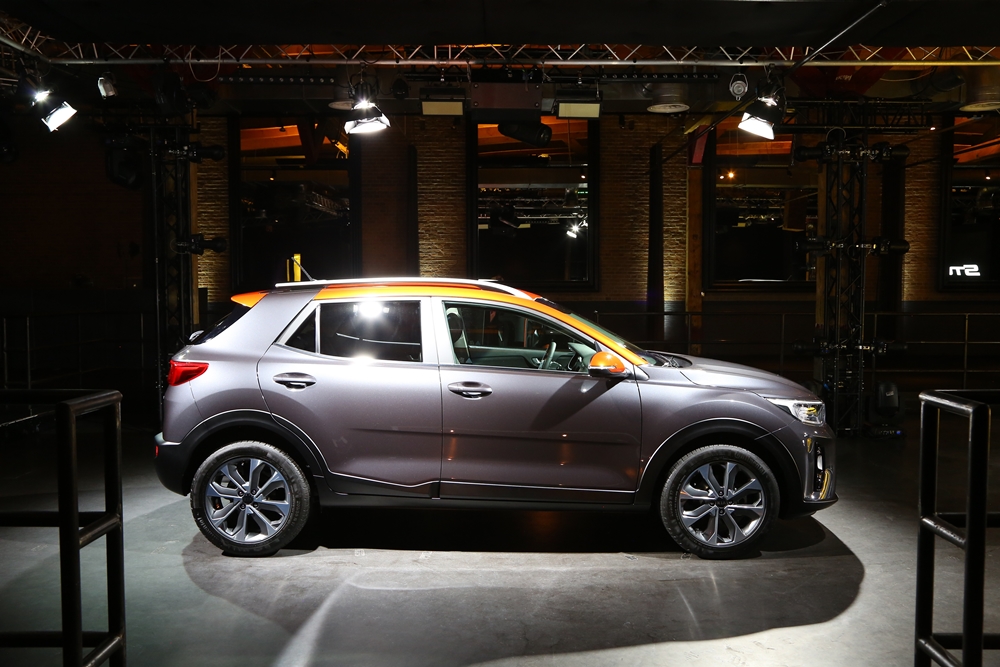 The car is built on a strong, safe and lightweight platform and bodyshell, with Advanced High Strength Steel accounting for 51% of materials used. Buyers can choose from a selection of Kia's Drive Wise Advanced Driver Assistance Systems (ADAS) to further enhance active safety. These technologies include Autonomous Emergency Braking (AEB) with pedestrian recognition and Forward Collision Alert (FCA); Blind Spot Detection (BSD) with Rear Cross Traffic Alert (RCTA); and Lane Departure Warning System (LDWS). Backed by a new fusion camera system, Stonic offers High Beam Assist (HBA) and Driver Attention Warning (DAW).
The Kia Stonic is expected to go on sale across Europe during the third quarter of 2017.
Source: Kia