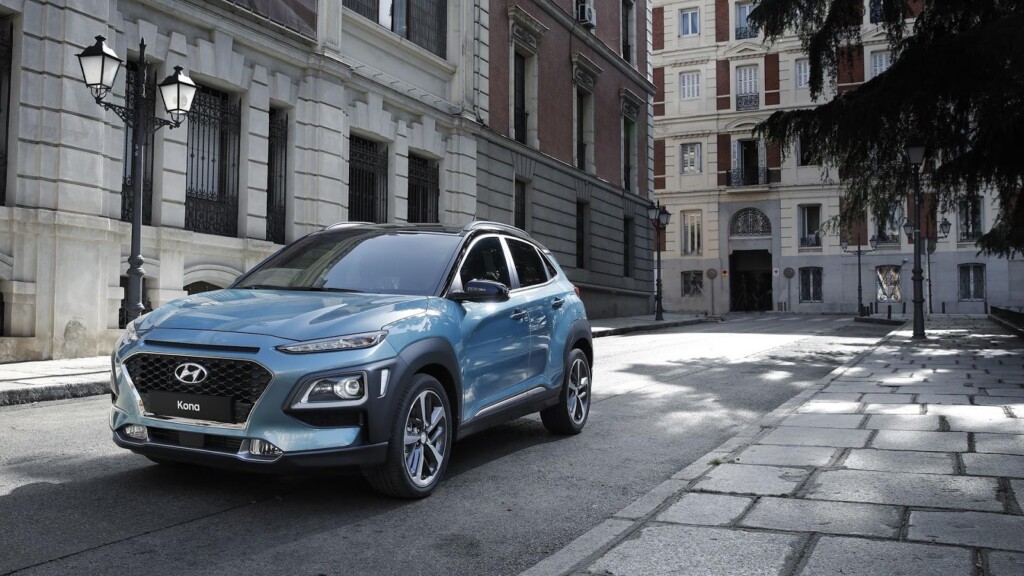 ADVERTISEMENT
Hyundai has unveiled the company's first B-segment SUV called the Kona. The Kona joins Tucson, Santa Fe and Santa Fe Sport in a growing line-up of Hyundai SUVs, as the company continues to widen customer choice in the segment.
"With the Kona, we have created a stylish and highly functional compact SUV, perfectly suited to the needs of customers who pursue challenging, action-filled lifestyles," said Euisun Chung, Vice Chairman of Hyundai Motor Company. "We aim to set new standards for the compact SUV segment, with appealing design, cutting-edge connectivity and class leading safety features."
Unique and stylish exterior design
The Kona's stand-out design is reinforced by the car's voluminous, aggressive body styling, that emphasizes the car's well-proportioned, dynamic silhouette. Its low and wide stance complements the car's stylish profile, with the long wheel base and short overhangs ensuring sporty, nimble handling, in addition to delivering superior driving stability at high speed.
'Composite lamps' enhance the Kona's high-tech and mechanical appearance. The slim daytime running lights (DRL) incorporate turn signals and are positioned in a 'stack', separate to the LED headlights.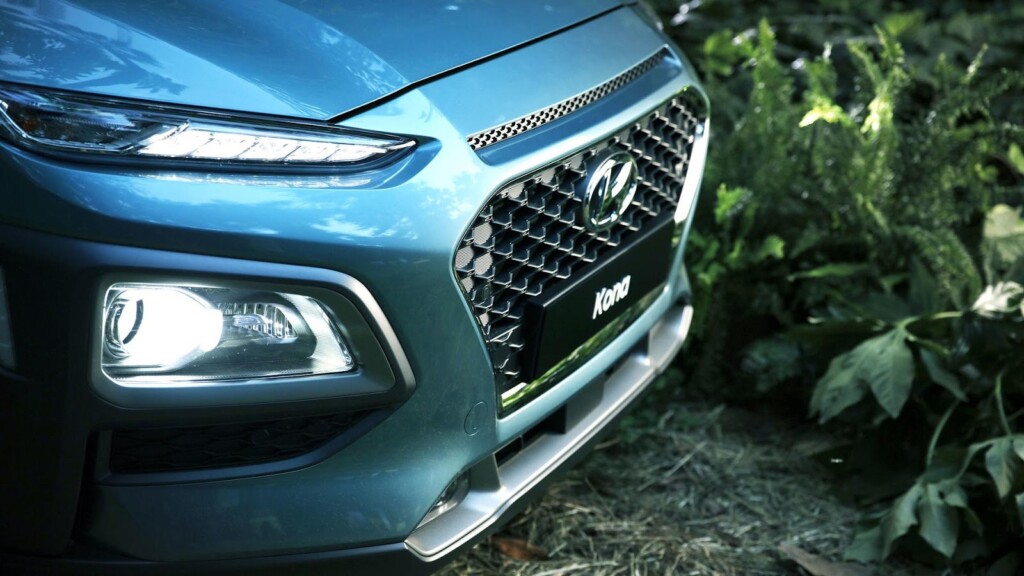 The Kona's front is powerful, as its 'armor' shows its readiness for extreme activities. The compact SUV also adopts Hyundai Motor's new family identity, the Cascading Grille, featuring a sporty mesh pattern, flanked by exceptional wing-type fenders that dominate the front design.
The visual relationship between the composite lamps, Hyundai's signature Cascading Grille and the unique armor design results in a totally distinct character, which is important in the increasingly competitive B-SUV segment.
Further stand-out design elements at the side reinforce the car's tough and functional qualities. Most notably the contrasting black 'armor' that provides a protective skin and visually connects the front to the rear.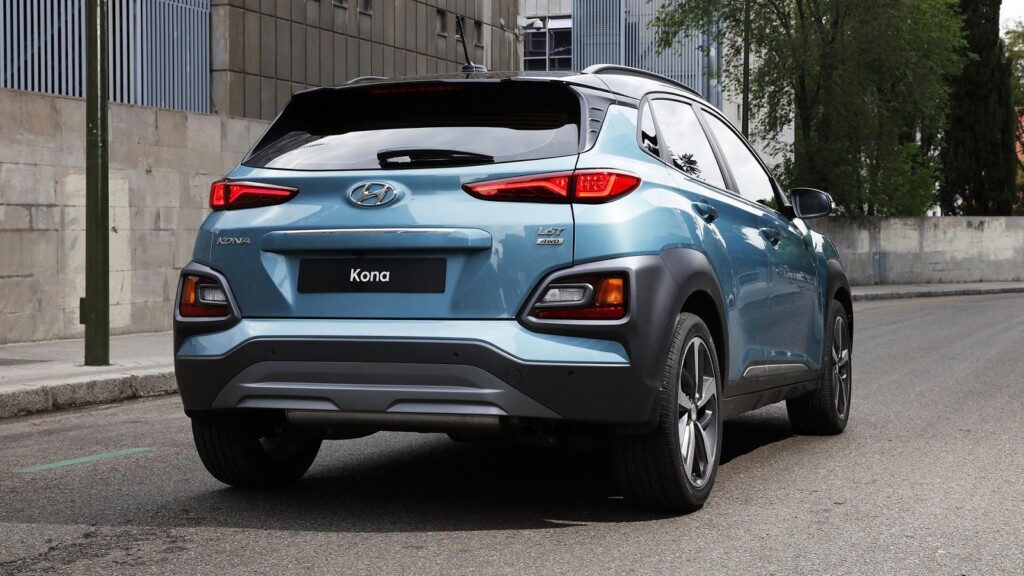 As with the front LED arrangement, the rear light configuration also creates a truly unique signature appearance. The slim brake lights, turn indicators and reverse lamp are placed in a separate configuration, surrounded by protective skin that begins at the C-pillar garnish.
In addition to the instantly recognizable shape, a number of playful colour variations allow buyers to customize their Kona. The roof is finished with a two-tone colour scheme, providing high contrast between the body and wheels –  satisfying customers with a desire to express their individuality.
Spacious interior delivers comfort and convenience
Despite its compact dimensions and low roof line, the Kona delivers best-in-class interior space.
The sleek and simple layout interior contrasts with the bold, adventurous exterior design. The AVN (Audio, Visual, Navigation) monitor incorporates Hyundai Motor's advanced infotainment features. The monitor appears to float on the dashboard, contributing to the sense of openness.
The mechanical air vents and functional button arrangement reflect the high-tech functionality of the exterior. The AVN and HVAC (heating, ventilation and air conditioning) controls are surrounded by soft, fluid details that contribute to a sensuous experience and enhance the comfort-focused environment.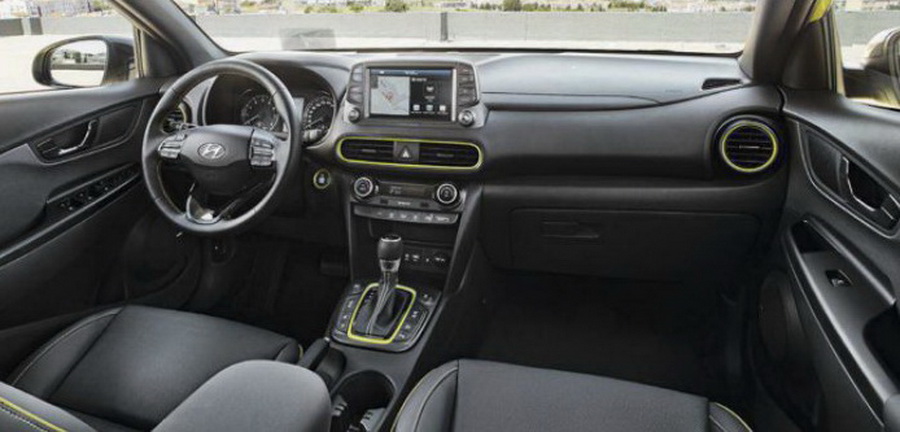 The all-new compact platform has been developed to provide customers with a true SUV experience. SUV-level ground clearance and an elevated seating position ensure better visibility for drivers and increases comfort on long journeys.
Kona offers occupants generous interior space by optimizing the underfloor layout, including the 4WD drivetrain and exhaust system, to reduce central tunnel intrusion. The suspension component layout is optimized at the rear, allowing for a lower floor and seating position to deliver class-leading levels of headroom and ease of access for rear occupants.
Designers also optimized interior space to maximize luggage storage capabilities, reflecting the requirements of customers with active lifestyles. The split-folding rear seats fold flat, with a two-level loading floor that allows easy access for a bicycle or golf club storage.
All-new platform delivers exceptional power and performance
The new Kona is offered with a combination of petrol and diesel engines of various power outputs – dependent on the market.
A 2.0-litre MPI Atkinson engine produces 149hp, with a 0-100km/h time of 10 seconds and a top speed of 194km/h. Paired with a 6-speed automatic transmission, the engine delivers maximum torque of 179Nm.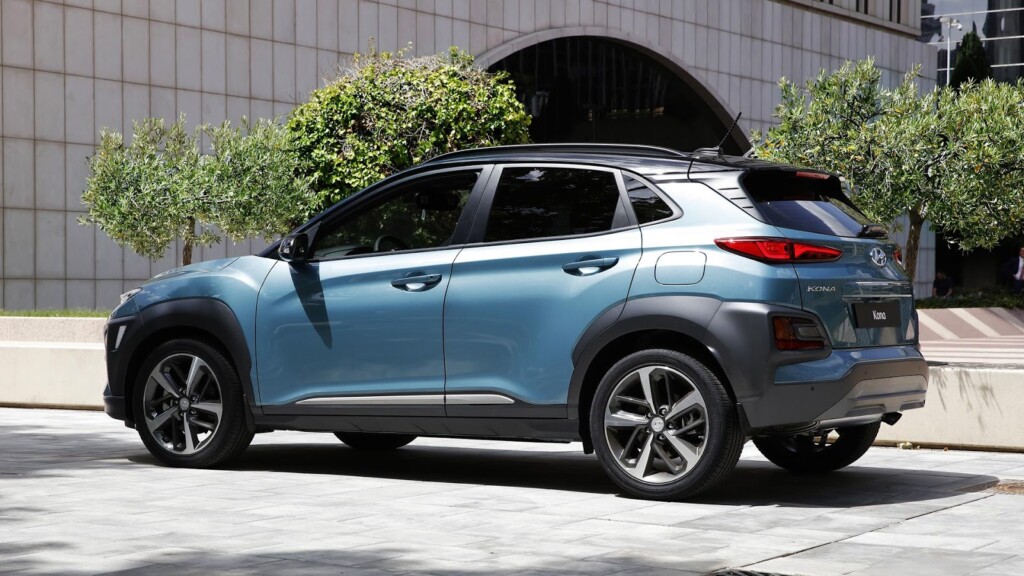 The Gamma 1.6T-GDI engine boasts 177hp, a 0-100km/h time of 7.7 seconds and a top speed of 210km/h. The engine delivers maximum torque of 265Nm and is mated to a 7-speed dual-clutch transmission (7DCT).
In addition to the 1.6T-GDI engine, customers in Europe can also opt for Hyundai's downsized 1.0 T-GDI turbocharged three-cylinder engine with 6-speed manual transmission. This turbo-charged powerplant is optimized for efficiency and produces 120PS, a 0-100km/h time of 12 seconds, top speed of 181km/h and maximum torque of 172Nm.
Also available will be a 1.6 diesel engine for select markets, including Europe.
Class-leading driver assistance through active safety systems
The Kona comes equipped with class-leading active safety features such as Forward Collision-Avoidance Assist (FCA), which uses the car's front-facing camera and radar to detect imminent collision and avoid impact or minimize damage by braking autonomously. Three further systems also utilize the front-view camera to boost safety and convenience: Lane Keeping Assist (LKA); High Beam Assist (HBA); and Driver Attention Warning (DAW).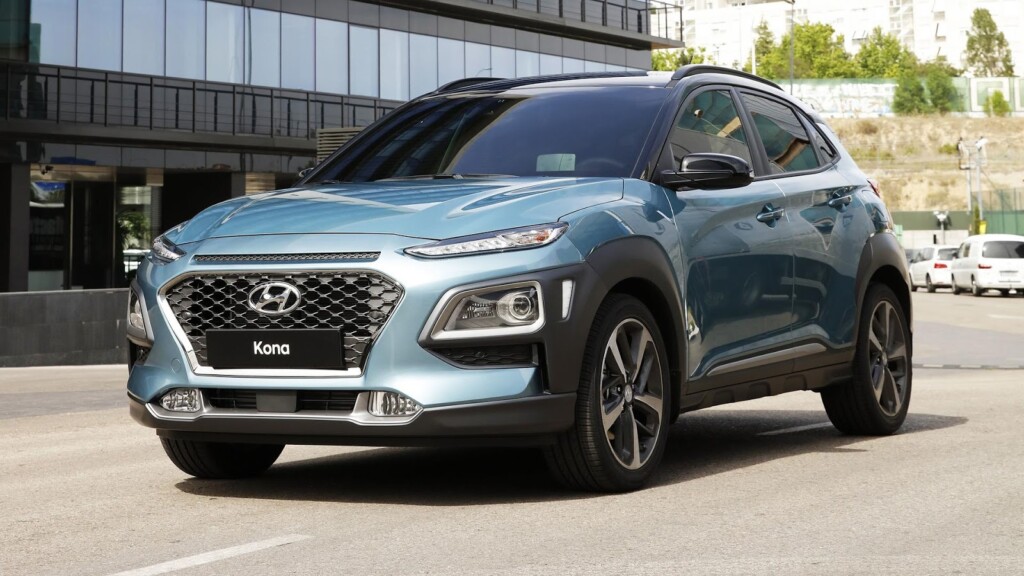 By sensing road markings, Lane Keep Assist helps to prevent accidental lane departure by steering the car automatically if required. High Beam Assist automatically controls the high beams depending on surroundings, while the Driver Attention Warning system monitors a spectrum of driver-related characteristics to detect driver fatigue or careless driving.
The car's radar systems also assist with the Blind-Spot Collision Warning (BCW) to detect approaching vehicles that may be obscured from view during high speed driving. The Rear Cross-Traffic Collison Warning (RCCW) detects when another vehicle may have entered the car's reversing path.
Advanced infotainment and connectivity technology
The Kona boasts a suite of sophisticated technologies, paired with user-friendly functionality to ensure driver and passengers can stay informed and entertained. The premium infotainment system offers various advanced connectivity features, including Android Auto and Apple CarPlay where specified with a 5-, 7- or 8-inch display (offered as standard or option dependent on market).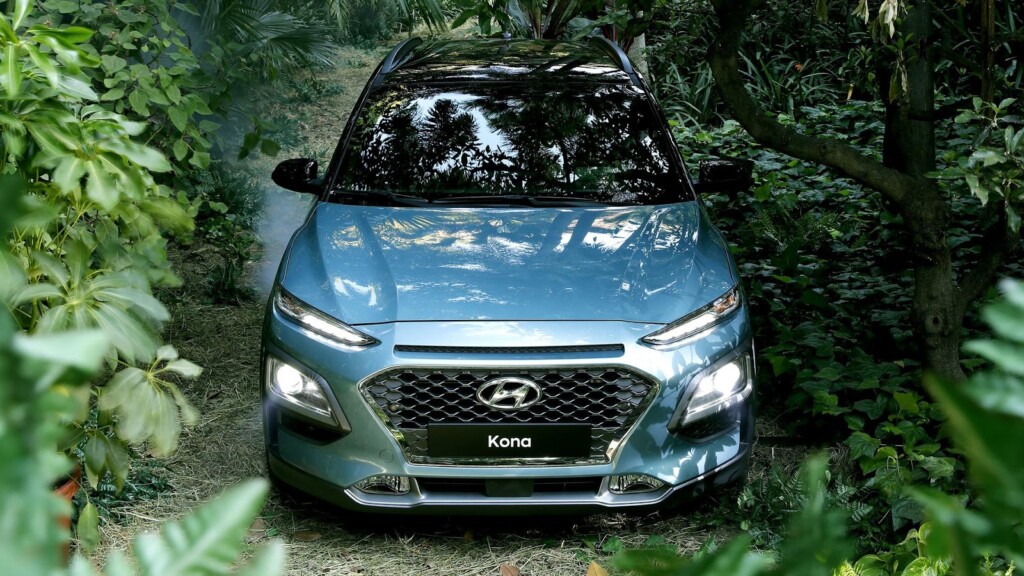 A new combiner Head-Up Display (HUD) is fitted to the Kona, projecting a virtual image onto the clear glass panel mounted behind the instrument panel to enable the driver to keep his or her eyes on the road. With a projected image size of eight-inches at a two meter distance and class-leading luminance of more than 10,000 candela per square meter, the Kona's combiner HUD ensures both excellent day- and night-time visibility. Information projected to enhance safety and usability include speed, navigation instructions, Lane Departure Warning messages, and audio information. Deployed vertically by a simple touch of a button beside the steering wheel, the combiner disappears into the dashboard when not in use.
In a first for the segment, the Kona features smartphone wireless charging. Available as an option with all Kona models, customers simply place a compatible smartphone on the wireless charging interface, located in the center console storage, to easily recharge without the need for cables. The system also indicates when the phone has fully charged, reminds occupants to remove their phone when exiting the vehicle, and detects when a foreign object is in the recharging area that could interfere with charging.
The SUV is expected to go on sale in Korea later this month, followed by North America and Europe.