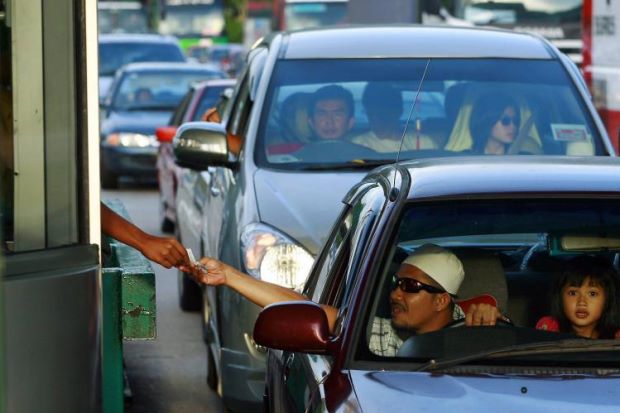 ADVERTISEMENT
In conjunction with the upcoming Hari Raya Aidilfitri holidays, PLUS Malaysia will be offering highway users toll rebates up to 30%.
"The 30% toll rebate is offered for 6 days from 19 until 21 June, 28 until 29 June and 3 July. It is part of an effort to distribute traffic during festive season and at the same time, reward our customers for their continuous support," said PLUS Managing Director, Datuk Azman Ismail.
Aside from that, Touch 'n Go cardholders will be able enjoy a 10% toll rebate when they pay toll on the designated dates.
"The 30% toll rebate for transactions via PLUSMiles cards is aimed at rewarding PLUSMiles loyal customers for their support. The 10% toll rebate, on the other hand, is given for electronic toll transactions via normal Touch 'n Go cards," Azman explained.
Both rebates are offered to Class 1 highway users travelling more than 100km on all PLUS-operated highways. They can be enjoyed all day on the selected dates.
During the designated dates, highway users will still be required to pay toll in full. The 30% and 10% toll rebates (in a form of toll reloads) will be reloaded into their cards when they top-up their cards at all PLUS customer service centres from 15 July until 14 October.
The toll rebates however, are not applicable for toll payments at Bukit Kayu Hitam, Bangunan Sultan Iskandar, Tanjung Kupang and Penang Bridge toll plazas.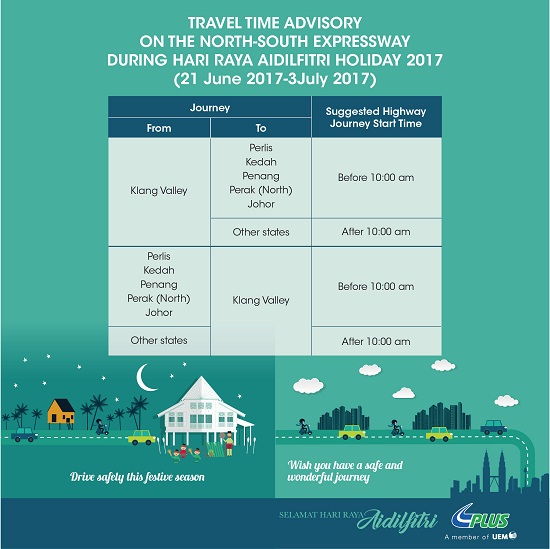 Similar to the previous festive seasons and long holidays, PLUS is also issuing a Travel Time Advisory (TTA) to help the public plan their journey ahead and to distribute traffic flow on Peak Days between 21 June and 3 July.
Based on this year's TTA, PLUS advises those planning to travel back their hometowns in Perlis, Kedah, Penang, North Perak and Johor to enter the highway before 10:00 am.
For those heading towards nearer destinations such as Selangor, Negeri Sembilan, Malacca, South Perak and Central Perak, they are advised to start their journey and enter the NSE after 10:00 am on the designated days.
"This will allow vehicles travelling to further destinations to exit the highway before vehicles heading towards nearer destinations start entering the mainline. This will prevent these vehicles from converging at various locations on the mainline and contribute to traffic congestion," said Azman.
PLUS anticipates 1.7 vehicles will ply the North-South Expressway every day on Peak Days this Aidilfitri. The figure translates to a 21% increase from 1.4 million vehicles per day on normal working days.