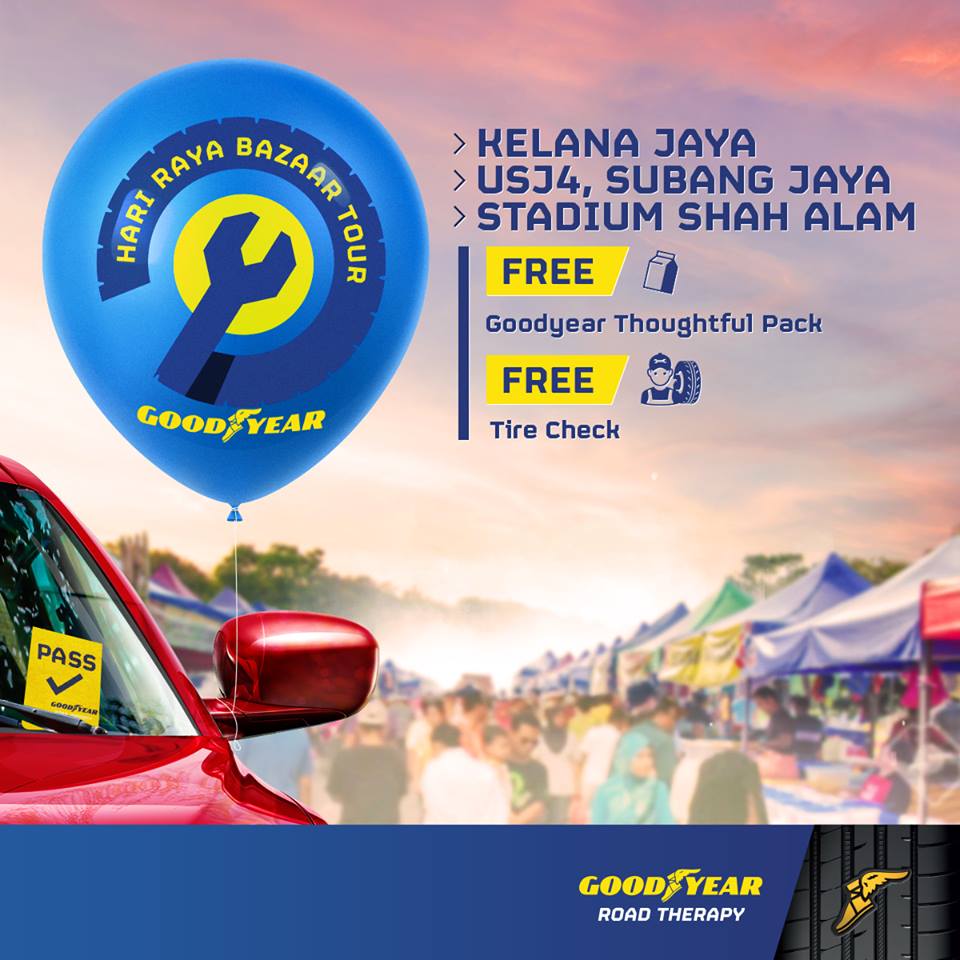 ADVERTISEMENT
As the long awaited Hari Raya celebration approaches, Goodyear will be having its first event Hari Raya Bazaar Tour in Klang Valley.
Visiting patrons will receive a free tyre check, along with a tyre report card to indicate the condition of their tyres. They will also receive the Goodyear Hari Raya Thoughtful Pack that comes packed with an informative car check guide, redeem free 10 point check service and other fun goodies.
Below are the details of the Goodyear Hari Raya Bazaar Tour.
Bazaar Tour 1

Date : Wednesday, June 14th, 2017
Time : 4.00pm – 6.00pm
Venue : Kelana Jaya Bazaar Ramadhan, Jalan SS 6/2 47301, Petaling Jaya, Selangor
Bazaar Tour 2

Date : Thursday, June 15th 2017
Time : 4.00pm – 6.00pm
Venue : Bazaar USJ, Jalan USJ 4/5, USJ4, 47600 Subang Jaya, Selangor
Bazaar Tour 3

Date : Friday, June 16th 2017
Time : 4.00pm – 6.00pm
Venue : Car park of Kompleks Sukan Shah Alam, Seksyen 13, 40100 Shah Alam, Selangor