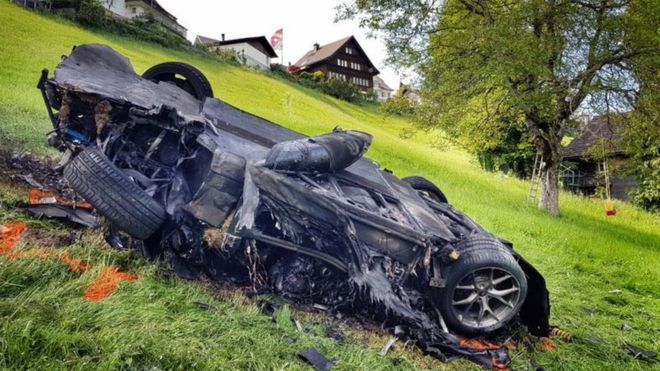 Richard Hammond, one of the host on the Grand Tour was reported to have crashed his car while filming in Switzerland. He was filming for a part of the series and crashed his car. According to the BBC, Richard Hammond managed to crawl out of the car before the car burst into flames.
ADVERTISEMENT
In a statement made by the show, Richard Hammond was practising on the Hemberg Hill Climb in Switzerland where the race will take place today. He was driving the Rimac Concept One electric supercar which is built in Croatia.
Thankfully there were no serious injuries and he is reported to be in a stable condition.
It was the biggest crash I've ever seen and the most frightening but incredibly, and thankfully, Richard seems to be mostly OK.

— Jeremy Clarkson (@JeremyClarkson) 10 June 2017
This crash comes about after Hammonds horrific crash on Top Gear 11 years ago where he nearly lost his life.