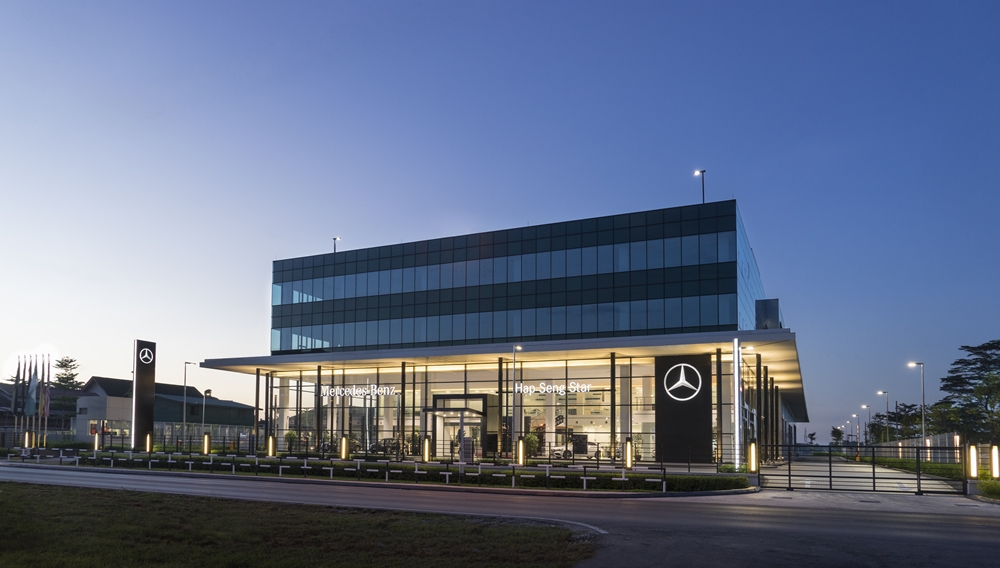 ADVERTISEMENT
Mercedes-Benz Malaysia Sdn Bhd (MBM) together with authorised dealer partner Hap Seng has unveiled its first integrated one-stop centre, Hap Seng Kuching Autohaus, in East Malaysia.
"The launch of Mercedes-Benz Hap Seng Kuching Autohaus signifies our enduring commitment to strengthening our presence in East Malaysia. This market is very important to us, and together with our dealer partner, this Autohaus will offer our valued customers here our best products, best service and best customer experience. Our aim is to continuously grow our customer touchpoints to offer exceptional experiences, as we maintain our lead in Malaysia's premium automotive segment," said Mercedes-Benz Malaysia President and CEO, Dr Claus Weidner.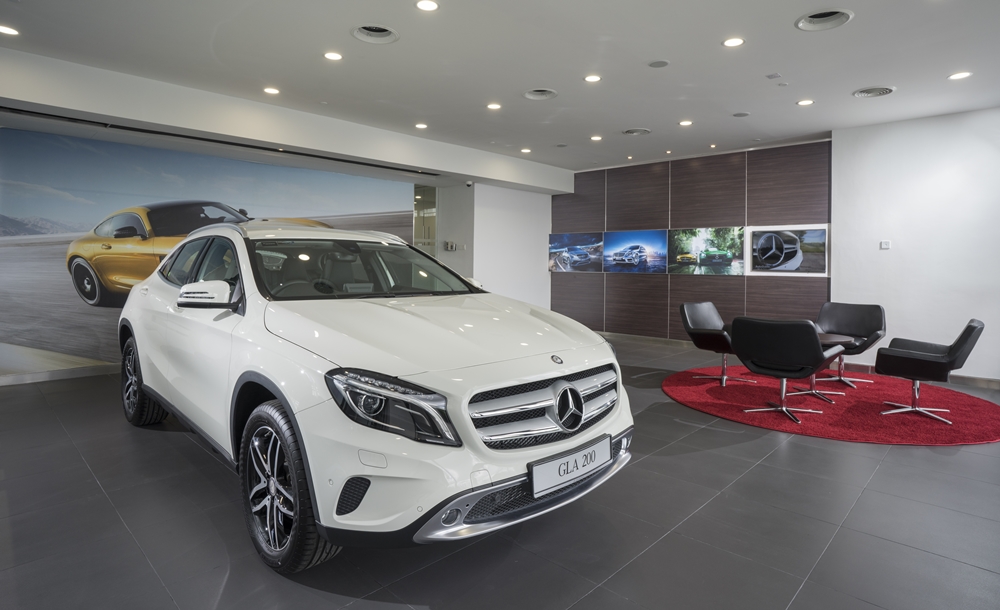 Part of a highly successful on-going partnership between principal and authorised dealer partner, the Hap Seng Kuching Autohaus features two dedicated reception lounges, one for customers of Mercedes-Benz Cars and another for Mercedes-Benz and FUSO Commercial Vehicles.
The RM53 million Hap Seng Kuching Autohaus is situated in the heart of Kuching, catering to a wide selection of customers ranging from industrial players to the local business community. A full-fledged 3S centre, Hap Seng Kuching Autohaus is managed by 40 personnel who are well-versed in sales, technical services and spare parts. Capable of servicing up to 510 vehicles a month, Hap Seng Kuching Autohaus has 16 work bays and a spray booth. The Autohaus is also equipped with an integrated full length work pit, capable of servicing an extensive range of Mercedes-Benz and FUSO Commercial Vehicles.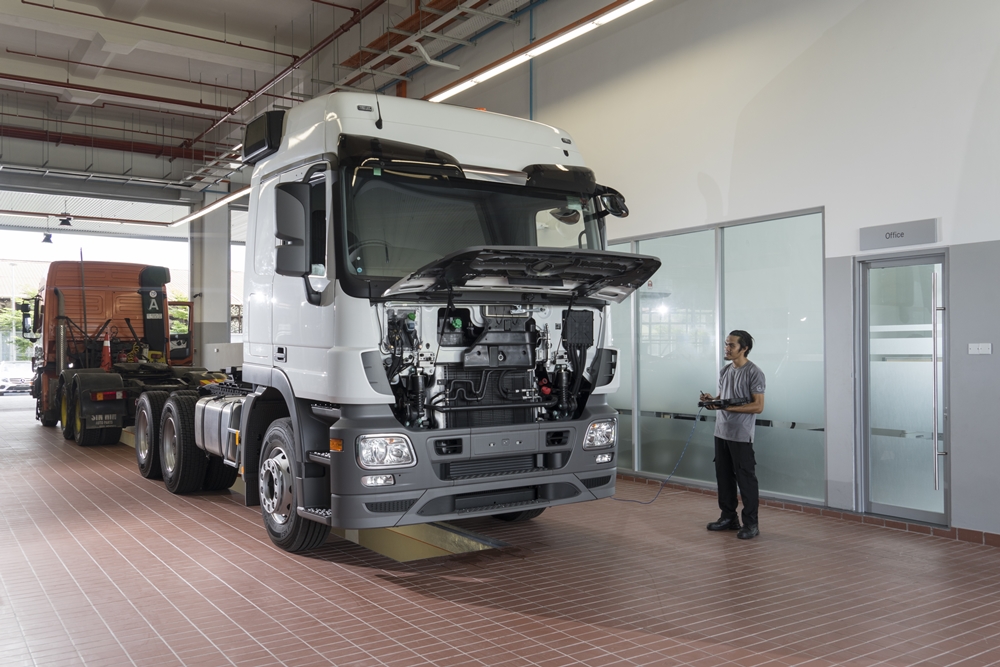 Hap Seng Consolidated Berhad Group Chief Operating Officer and Hap Seng Star Chief Executive, Mr Harald Behrend, explained, "For more than 40 years, we have been devoting our efforts to delivering an exclusive premium experience that is synonymous with the Mercedes-Benz brand. Hap Seng Star currently has 8 passenger car dealerships, and Hap Seng Commercial Vehicle has seven outlets nationwide. We remain as passionate and committed as ever to continue setting the highest standards of automotive excellence, be it retail or customer experience."
With a built-up area of 18,383 sq m, Hap Seng Kuching Autohaus adheres to the Mercedes-Benz Presentation System II (MPS II), the benchmark in automotive customer experience.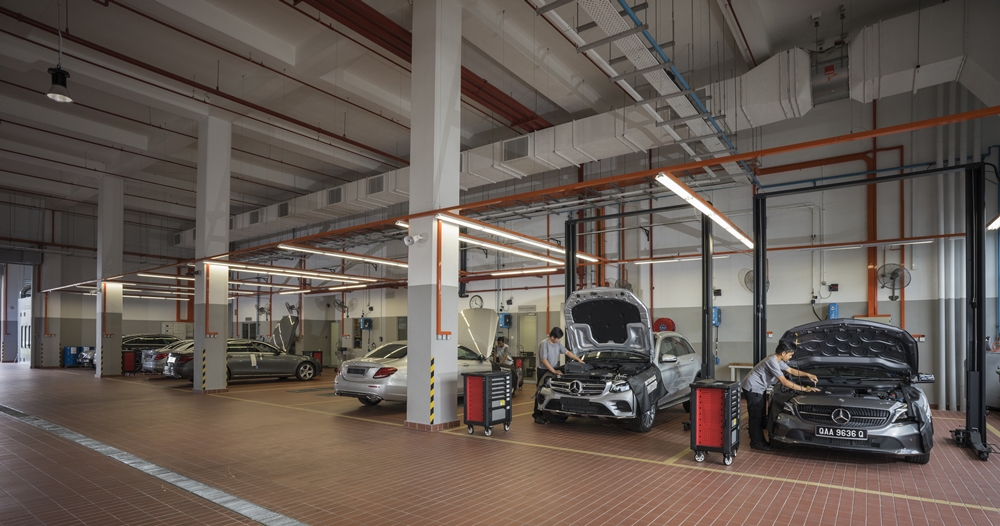 "Sarawak is a key market for Mercedes-Benz Commercial Vehicles as it is the fourth largest market in Malaysia after Klang Valley, Johor and Penang. So it is only natural that we extend our wide range of services to commercial vehicle customers here in Sarawak. By introducing a dedicated facility combined with the latest tools and equipment for Mercedes-Benz Commercial vehicles, we continue to support commercial vehicle customers in their business," added Dr Claus Weidner.
To date, Hap Seng operates in 11 locations such as Bukit Tinggi, Balakong, Jalan Sultan Ismail, Jalan Ipoh, Kinrara, Klang, Ipoh, and Kuantan in Peninsular Malaysia. In East Malaysia, Hap Seng is present in Kuching, Miri and Kota Kinabalu.
Hap Seng Kuching Autohaus is located at Lot 11298, Section 64, KTLD, Jalan Datuk Abang Abdul Rahim, 93450 Kuching, Sarawak.
To find out more information, visit www.hapseng.mercedes-benz.com.my.