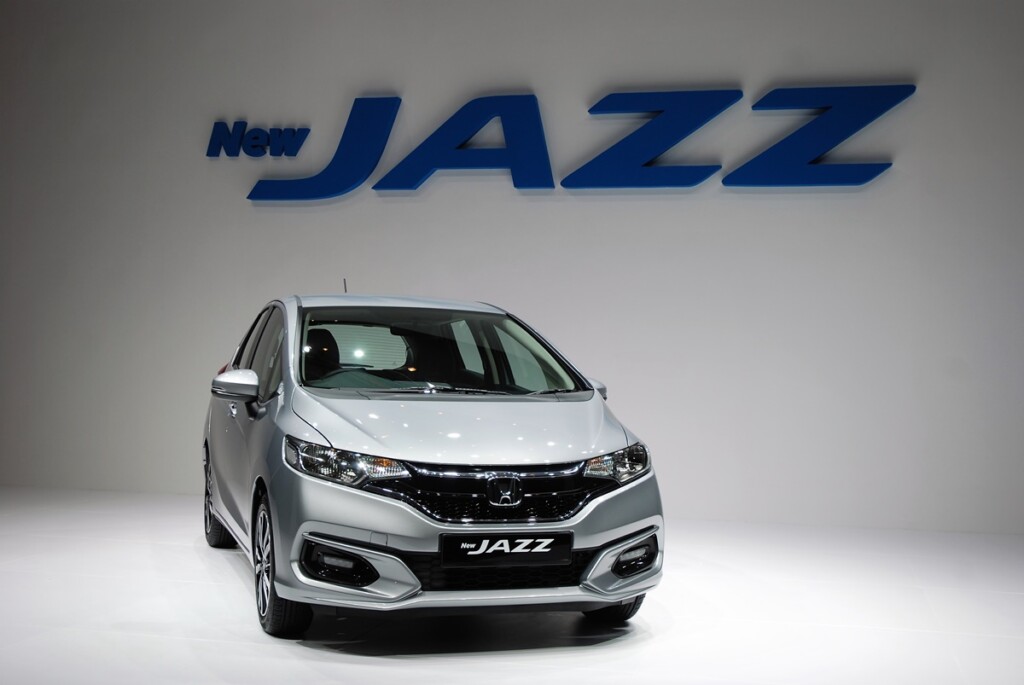 ADVERTISEMENT
Honda Malaysia has officially rolled-out the new Jazz into our country. Available in both Petrol and Sport Hybrid variants, Malaysia became the only country outside Japan to introduce Honda's new advanced Sport Hybrid i-DCD system via the launch of its new Jazz. The new Jazz Hybrid is also the only Sport Hybrid in Malaysia that is priced below RM90,000.
Speaking at the launch ceremony, Managing Director and Chief Executive Officer of Honda Malaysia, Mr. Katsuto Hayashi said, "The decision to launch the Sport Hybrid i-DCD in Malaysia is very much in line with the Malaysian Government's aspiration to promote Energy Efficient Vehicle (EEV). Being the pioneer to introduce Hybrid technology in Malaysia back in 2004 and the 1st manufacturer to produce Hybrid vehicles locally in 2012, we are committed to produce a good line-up of fun to drive yet fuel efficient vehicles as part of our support towards the government's direction and initiatives for the automotive industry."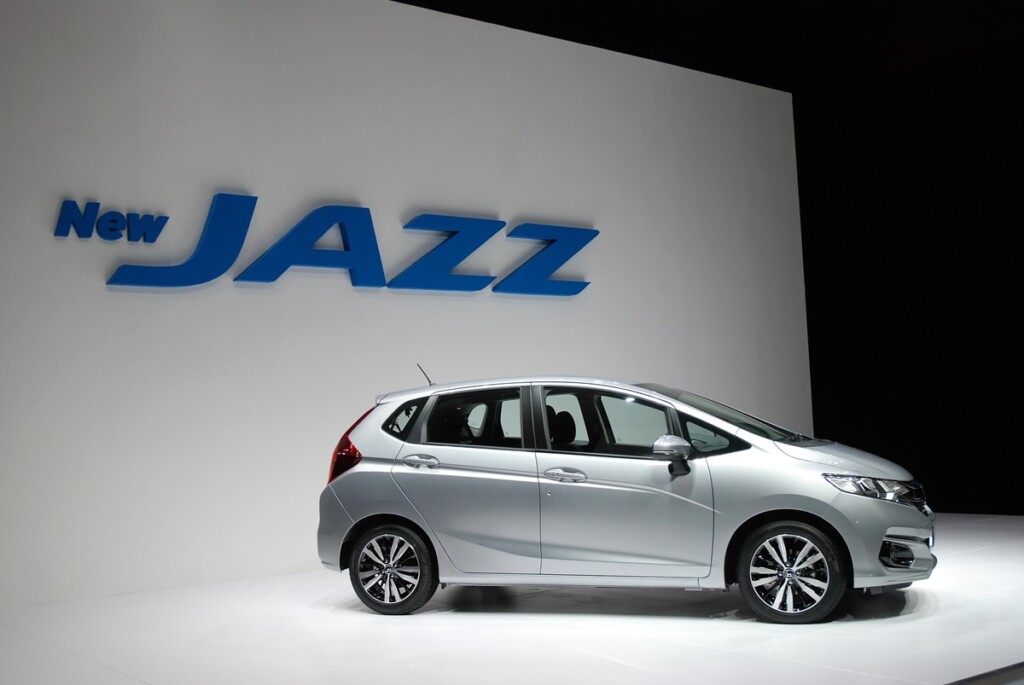 The new Jazz Hybrid is equipped with a new 1.5L DOHC i-VTEC engine combining 7-Speed Dual Clutch Transmission (DCT) with Integrated High Power Motor to promote excellent acceleration for a sportier driving experience. The new Hybrid System is powered by a Lithium-Ion battery with 1.5 times its energy capacity which is 50% more powerful compared to its predecessor, the Integrated Motor Assist (IMA) system although it is -5.6% more compact in size. On the Sport-mode, with a press of the "S" button, the Sport Hybrid i-DCD provides maximum combined output of the engine and electric motor at a horsepower of up to 137PS, which is equivalent to a 1.8L engine. Electric Power Steering (EPS) has been enhanced which makes the vehicle more responsive and combined with the 7-Speed DCT and the Lithium-Ion battery, the new Jazz Hybrid gives a fun, exhilarating and sporty drive.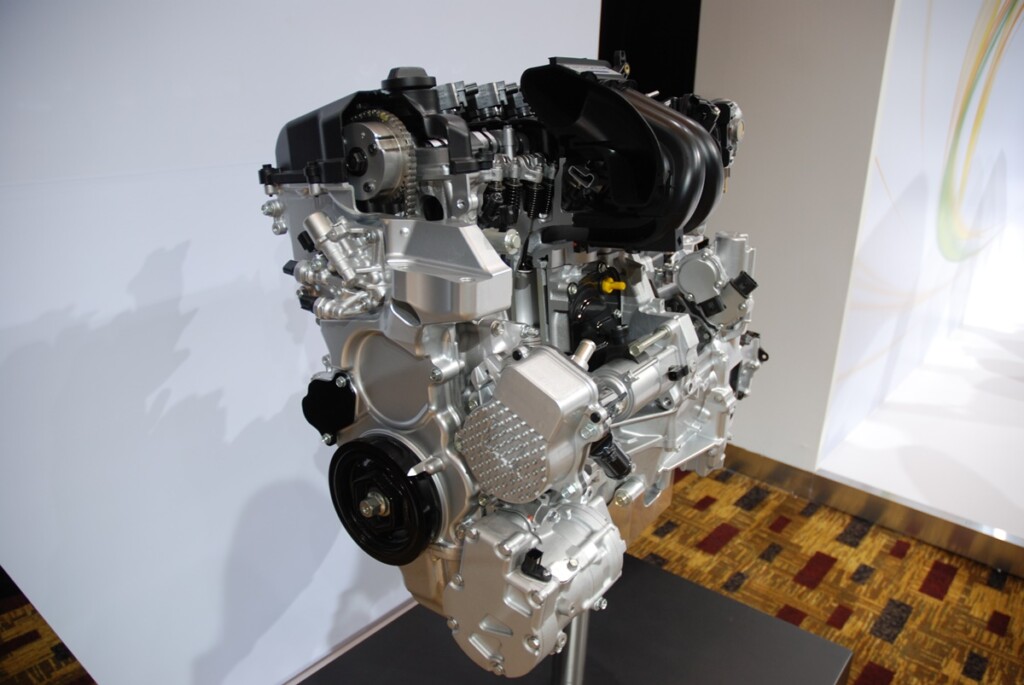 The new Jazz Hybrid also has an independent positioning and functioning of both electric motor and engine which allows excellent fuel performance and sportier driving experience by sustaining regenerative energy. The fuel-efficiency of the New Jazz Hybrid is recorded at 4.0L/100km* and it could also be driven on full Electric Vehicle (EV) mode. The electric-compressor driven air-conditioning system of the Sport Hybrid i-DCD is driven by the Motor compressor compared to IMA which exhibits capability to maintain cabin temperature at idle stops. This improved system allows a comfortable ride for everyone in the vehicle even during high traffic conditions.
"Prior to today's launch, we had already tested and run this model in the past 2 years over more than 7,000km on Malaysian roads. The new Jazz Hybrid was tested on different road conditions such as heavy traffic, windy roads and uphill slopes. It has enabled us to perfect the vehicle and cater the New Jazz Hybrid to suit Malaysian road conditions and driving styles," added Mr. Hayashi.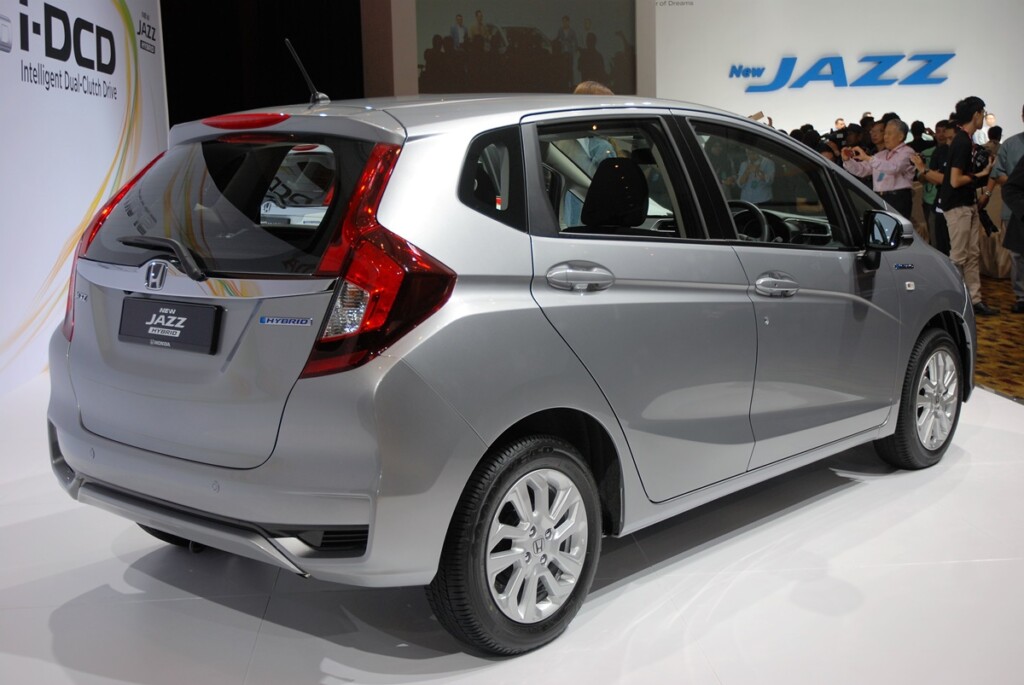 The new Jazz Hybrid will be available in one variant and offers a couple of enhancements unique to the Hybrid model. Firstly, the Shift by Wire Gear for smoother and sporty gear exchange for the Sport Hybrid i-DCD system. Next is the 3D Speed Meter Design (Multi-Information Display) which displays a variety of information such as Energy Flow, Sport Meter, Fuel Economy, Drive Info, Customization and Eco Display – all right at the driver's line of vision. The new Jazz Hybrid also received an addition of Cruise Control for a better driving experience.
The new Jazz Petrol variant on the other hand is powered by the well acclaimed 1.5L i-VTEC engine coupled with Continuous Variable Transmission (CVT). It churns out a total output of 120PS and 145Nm of torque, driving the front wheels.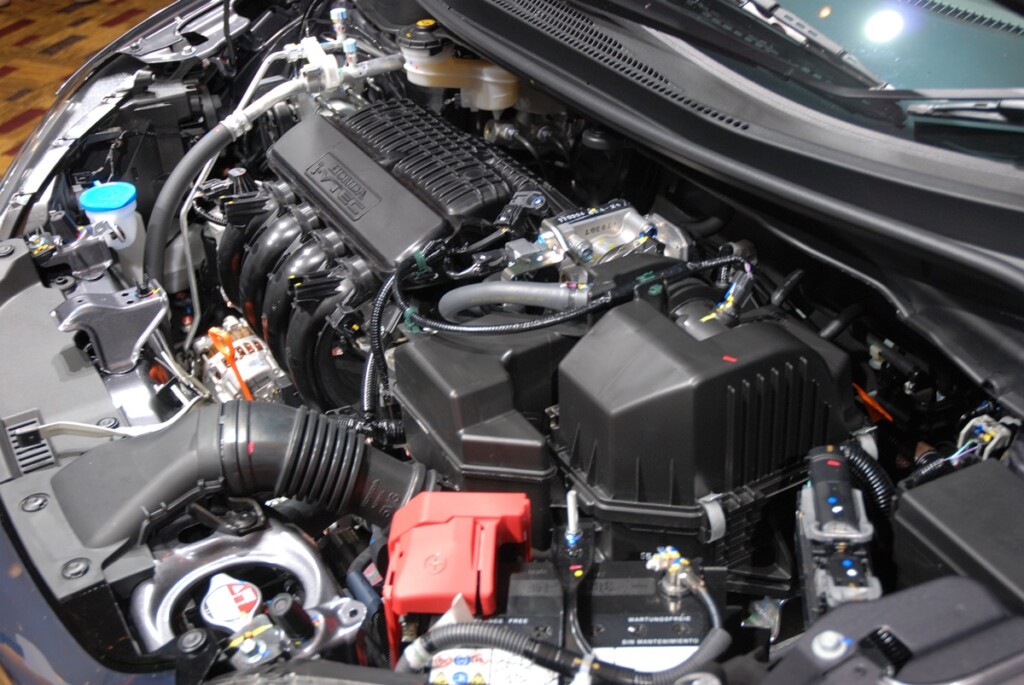 The new Jazz Petrol comes in 3 variants; S, E and V. New chrome front grille; front and rear bumper design; Push Start button and Smart Entry; and ECON button will be made standard across all variants. Other enhancements include dual tone colour alloy wheel for V variant, LED Daytime Running Lights (DRL) and reverse camera for both E and V variants.
The V variant will also be offered with Paddle Shift and Cruise Control for excellent and smooth driving experience, and half-leather seats for prolonged comfort in the vehicle. The E variant will receive an upgrade to touch panel auto air-conditioning. Both the E and V variants will carry the new 6.8-inch display audio system.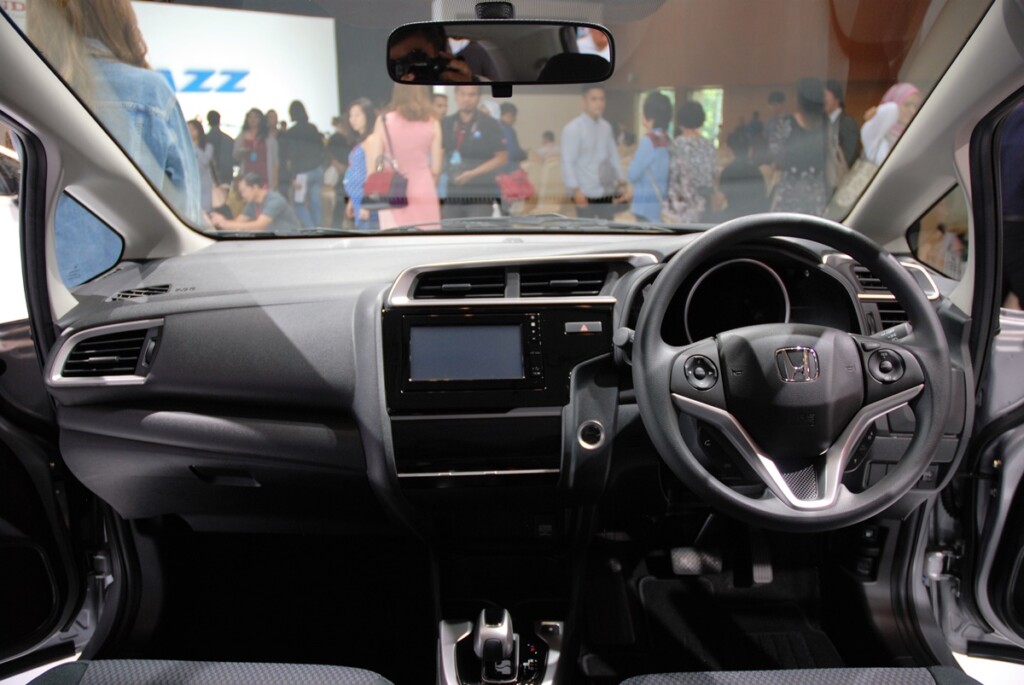 Developed under Honda's "Man Maximum, Machine Minimum" principle, the New Jazz retains its iconic Ultra Seats with 4 modes (Utility, Long, Tall and Refresh) for space maximization for the driver, passengers and goods they carry. The multi-configuration modes of the seats allow the car to be configured for all occasions, be it short or long distance driving. The Ultra Seats is a feature that is unique to the Jazz only and even with the Intelligent Power Unit (IPU) placement underneath the cargo space in the new Jazz Hybrid, the Ultra seats arrangements can still be maintained.
Safety wise, the Jazz carries a 5-Star ASEAN NCAP safety rating. Brake Assist (BA) and Anti-Lock Braking System (ABS) are available across all variants. The V variant will maintain the 6 airbags while the E variant will be upgraded to 4 airbags. Similar to the E variant, the Sport Hybrid variant will also be receiving 4 airbags. The Vehicle Stability Assist (VSA), Emergency Stop Signal (ESS) and Hill Start Assist (HSA) are made available across the E, V and Sport Hybrid variants.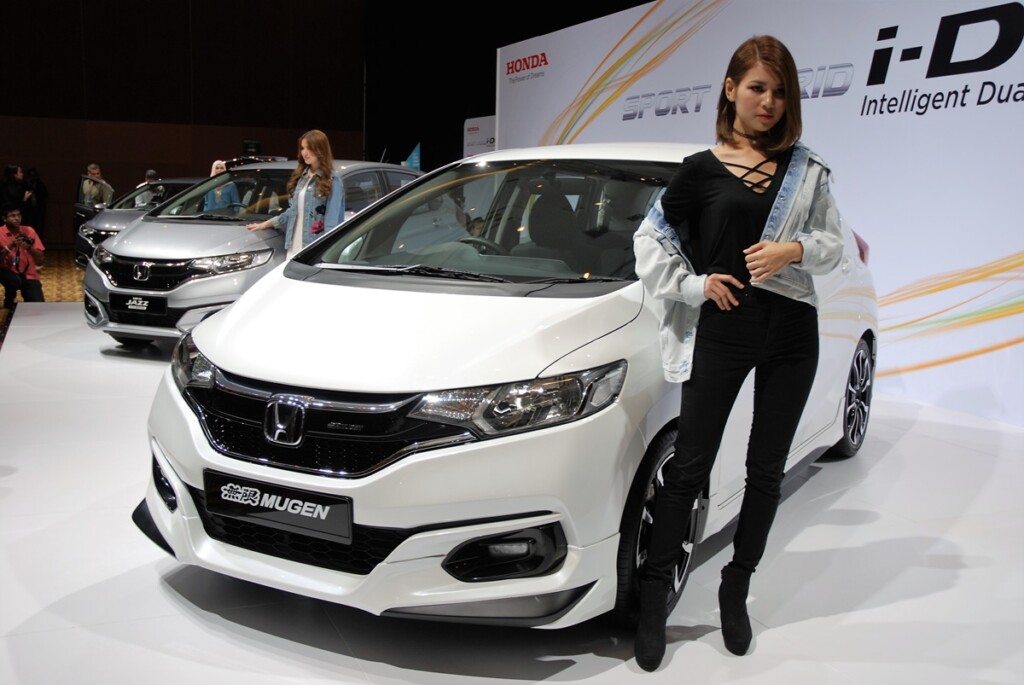 There are 5 colours for buyers to choose from. This includes Modern Steel Metallic, Lunar Silver Metallic, Carnival Red, Taffeta White and Crystal Black Pearl whereas the new Jazz Hybrid will be available in Lunar Silver Metallic, Modern Steel Metallic and White Orchid Pearl.
The warranty for both the New Jazz Petrol and the Jazz Hybrid will be maintained at 5 years with unlimited mileage at 10,000km service intervals at any of our 91 authorised Honda dealers nationwide. The new Jazz Hybrid will receive 8 years warranty for its lithium-ion battery on top of the standard warranty.
The new Jazz Hybrid is priced at RM87,500 (OTR with Insurance) but is only available for deliveries at the end of July 2017. Meanwhile, the Jazz Petrol is now available at your nearest Honda showroom priced at RM74,800 (OTR with Insurance) for S variant; RM81,000 (OTR with Insurance) for E variant and RM88,400 (OTR with Insurance) for V variant.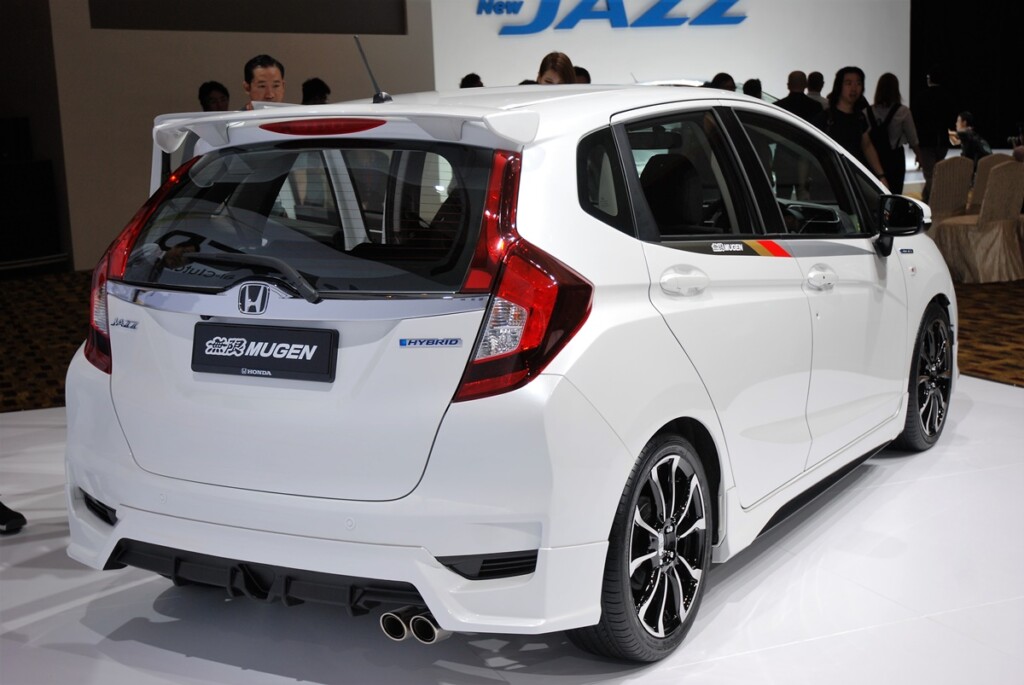 The new Jazz can also be had with  a sporty Mugen accessory package, priced at RM5,670.The Mugen package which includes Front, Side and Rear Under Spoiler with Tailgate Spoiler and will be available for customer in October 2017. Aside from that, Honda Malaysia also offers the Urban package, priced at RM1,580 and the Utility Package which is priced at RM820.
For more information on the new Jazz and the new Jazz Hybrid, visit www.honda.com.my.
*Based on UN R101 test result for new Jazz Hybrid