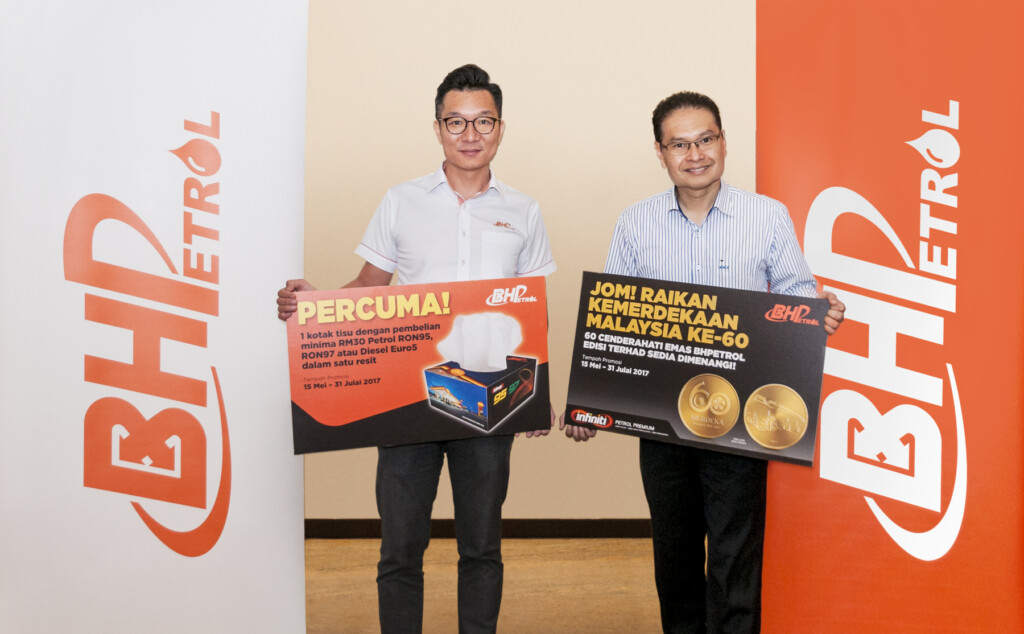 ADVERTISEMENT
In the spirit of Malaysian patriotism, BHPetrol is inviting all motorists to participate in its latest contest. In the upcoming celebration of Malaysia's 60th Independence Day, brace yourselves for a chance of owning BHPetrol Limited Edition 999.9 Gold Coins worth of RM4000 each!
For minimum RM30 purchase of Infiniti fuels (RON95, RON97 & Euro5 Diesel) made in a single receipt, customers are entitled to a free tissue box, in which a piece of filling form is included inside. Provide correct answers on the form and drop off the form at any participating BHPetrol station.
Only one form is provided per receipt, however, customers may send in as many forms as they like after collecting the contest forms made available inside the free tissue boxes. There are 60 gold coins of prized possessions, each valued at approximately RM4000 ready to go home to 60 lucky winners.
The 60 lucky winners will be notified in the month of August to coincide with Malaysia's Merdeka month celebration.
BHPetrol's General Manager Supply, Retail and Government Public Affairs, Ir Azizul Azily Ahmad said, "This latest promotion is held to mark BHPetrol's festive celebration in commemorating our nation's milestone of reaching 60th year of freedom. This year, we would like to give back to our loyal customers as to show appreciation for their endless support and admiration. In the harmonious spirit of the National Day, we are honoured to celebrate the festive day by rewarding them with the specially designed BHPetrol Limited Edition Gold Coins through this contest."
*Only one winner is eligible for each BHPetrol Limited Edition Gold Coin.