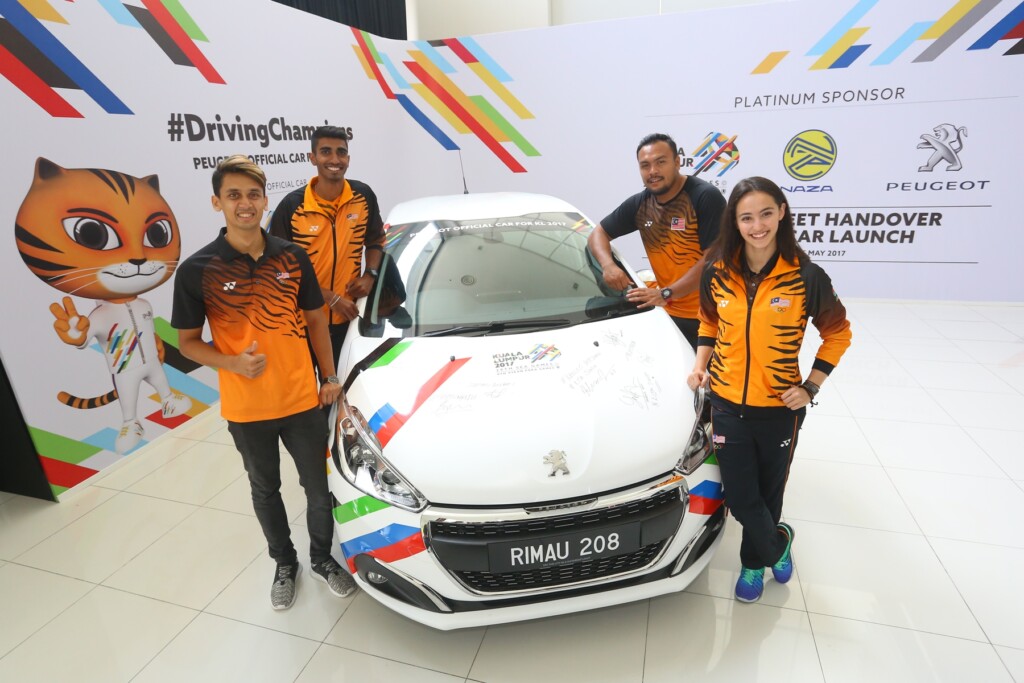 ADVERTISEMENT
The Fit Malaysia programme, which is set to tour the country in conjunction with the KL 2017 is about to step up in prestige with the addition of the newly launched Peugeot 208 pledge car, which will act as a mobile bulletin board of inspirational messages for the Malaysian athletes competing at the Games.
During the official launch held at the Peugeot Showroom in Shah Alam recently, the pledge vehicle was inaugurated with its first official inspirational message by Minister of Youth and Sports YB Brig. Gen. Khairy Jamaluddin, and he was joined by another powerful message by SM Nasarudin Tan Sri SM Nasimuddin, who is the Group Executive Chairman/Group CEO, Naza Corporation Holdings Sdn Bhd.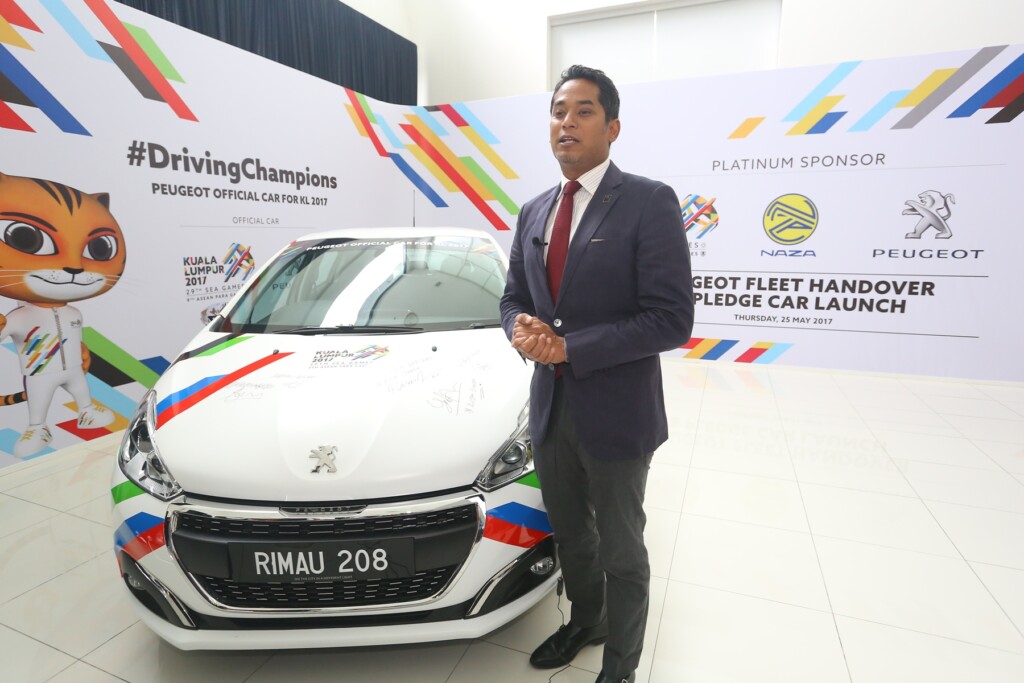 Datuk Wira SM Faisal Tan Sri SM Nasimuddin, Group Executive Chairman/Group CEO, Naza World Group of Companies, SM Faliq Tan Sri SM Nasimuddin, Deputy Executive Chairman & Managing Director and Datuk Samson Anand George who is Group COO, Automotive Group, Naza Corporation Holdings Sdn Bhd, also left their messages of support to the Malaysian contingent on the car.
Besides serving as an inspirational vehicle and aims to pull the country together in support of the KL 2017 athletes, Naza and Peugeot are also offering 100 complimentary tickets for 50 lucky contestants to witness the opening ceremony of the SEA Games on August 19.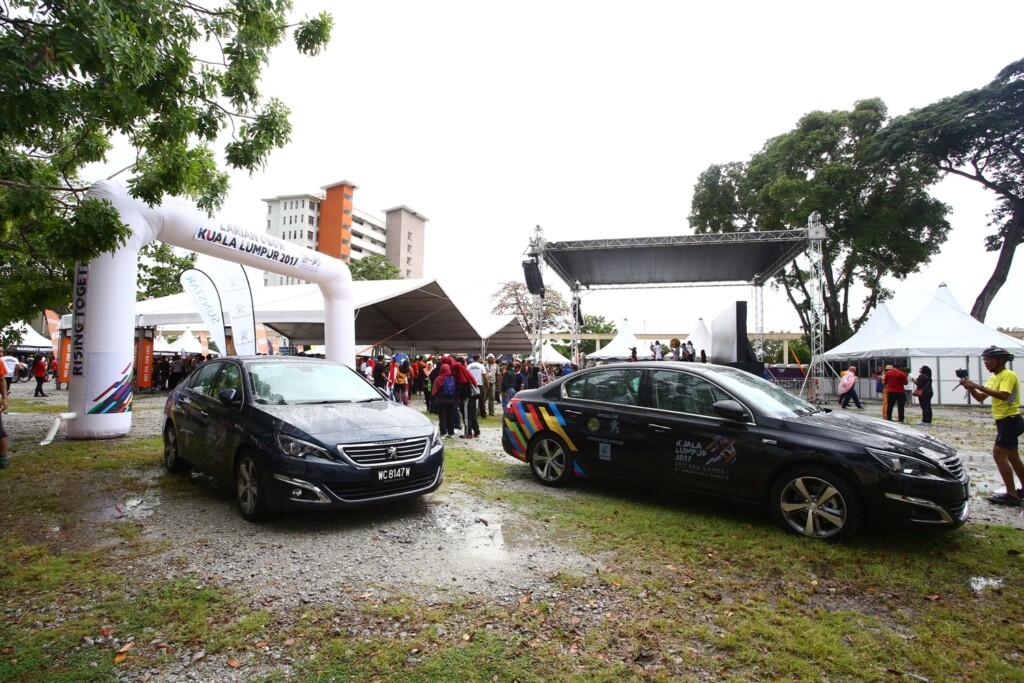 Fans who are interested to be part of this historic ceremony will be in contention for these tickets when they snap a picture of this car with a message and include #PeugeotMalaysia, #DrivingChampions and #nazacorp hashtag when their post  on social media.
Some of the Malaysian athletes present at the launch also pledged their support of their fellow contingent with messages of support.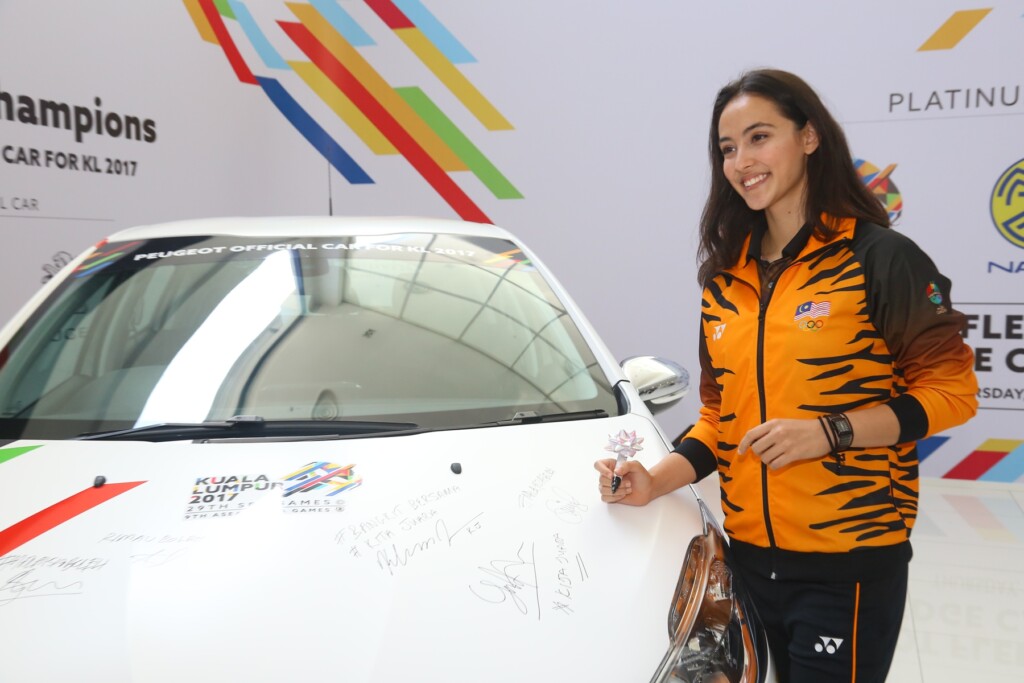 National gymnast Farah Ann Abdul Hadi, high jumper Nauraj Singh, 2016 Paralympic gold medal discus thrower Ziyad Zolkefli and national hockey player Joel van Huizen signed on the car, and are now calling upon Malaysia as a collective nation to come forward and Bangkit Bersama.
Following the completion of Fit Malaysia in Melaka on May 20, the Peugeot 208 pledge car will next tour with the event to Perak (July 8), Kelantan (July 15), Selangor (August 6) and end in Kuala Lumpur at Bukit Jalil on August 12.