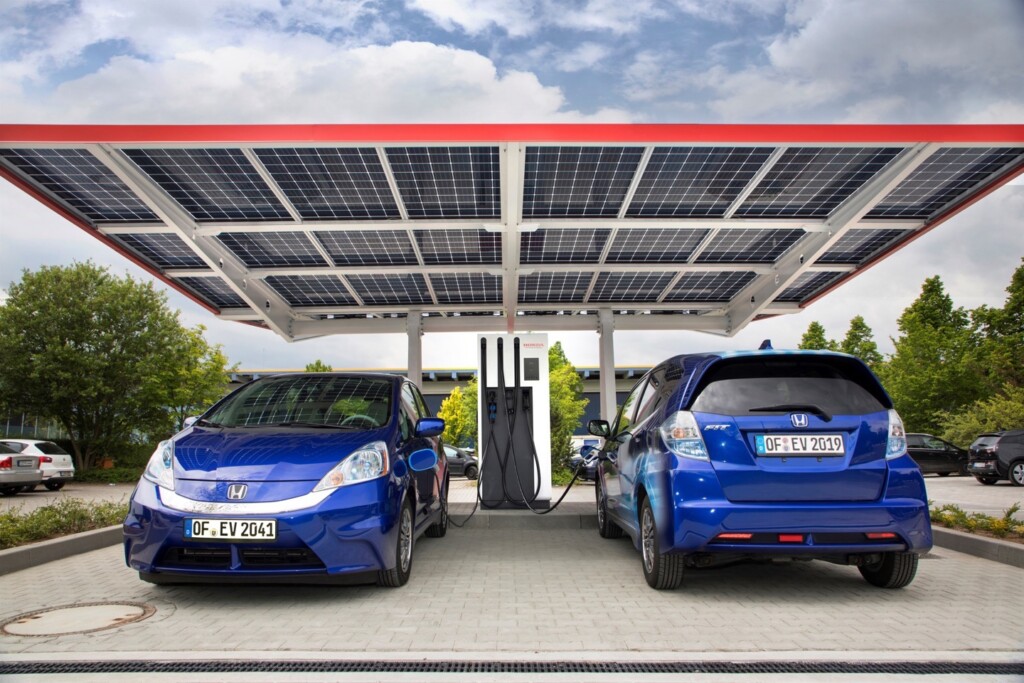 Honda has built what seems to be Europe's most advanced public charging station at their R&D facility in Offenbach, Germany. The station uses 940V technology to simultaneously charge 4 vehicles with different types of connectors.
ADVERTISEMENT
The public charging station is powered by renewable energy sources, including via a photovoltaic carport canopy. Its 940V capability can deliver up to a maximum of 150kW of energy across four simultaneous connections. The station is built to last up to next generations of electric vehicle technology.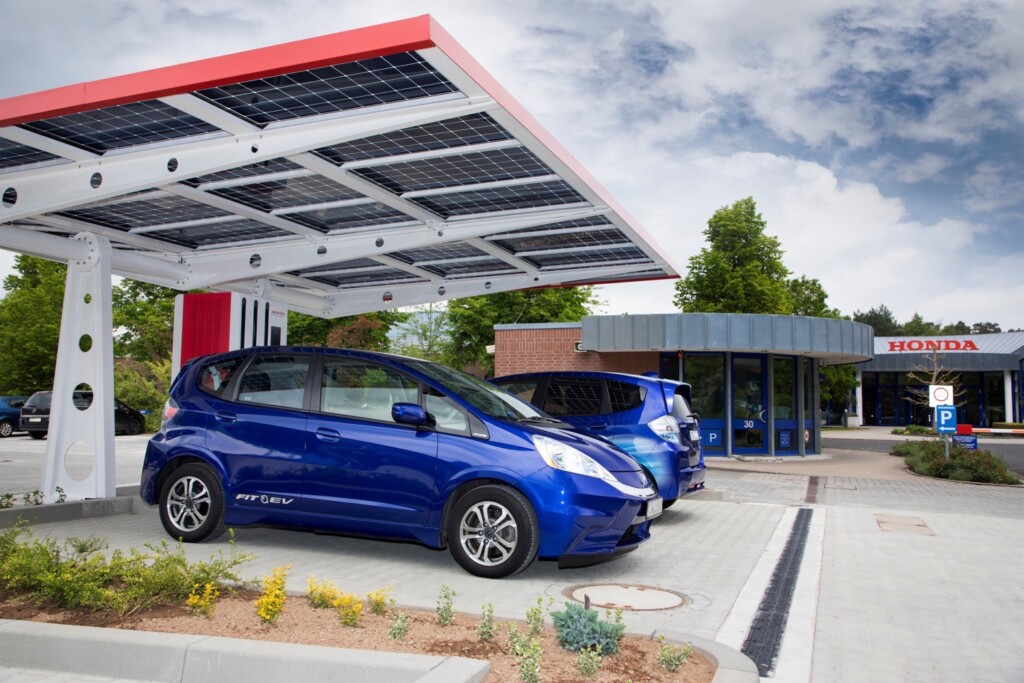 Honda R&D Europe's investment in the charging station is part of the 'Smart Company' research project within the city of Offenbach, which aims to develop more intelligent and efficient ways of using energy resources. The 940V capability will enable new possibilities for Honda's internal research into electromobility, in line with its recently-announced 'Electric Vision' strategy.
Not totally ditching hydrogen stations for their fuel cell efforts, Honda R&D Europe will also install new hydrogen filling stations at Offenbach as well.
Yasunori Oku, Executive Vice President, Honda R&D Europe (Deutschland) GmbH, said: "We see Europe and especially Germany as one of the most important regions for expansion and progress in electromobility. Honda R&D Europe is intensifying its research efforts at its Offenbach site and is contributing to the rapid expansion of the public charging infrastructure."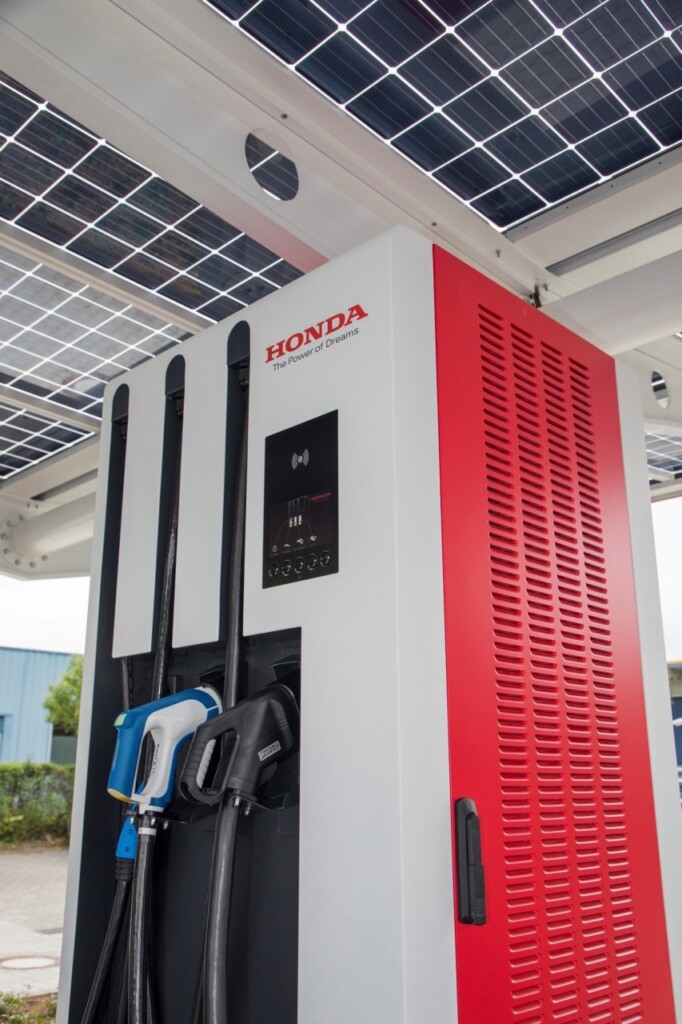 Heike Hollerbach, Director of the Environment, Energy and Climate Protection Bureau for Offenbach, added: "We are pleased with the exemplary commitment by Honda to implement its flagship project here in Offenbach am Main. For us, electromobility is central to all measures for air pollution control, climate protection, parking regulations and municipal planning, and of course also for the city of Offenbach's climate adaptation."
The 940V public charging station was officially opened on 29 May 2017, at a ceremony presided over by Bernard Massberg, Head of Mobility for the Hessian Ministry of Economics, Energy, Transport and Regional Development, and the Mayor of Offenbach, Horst Schneider.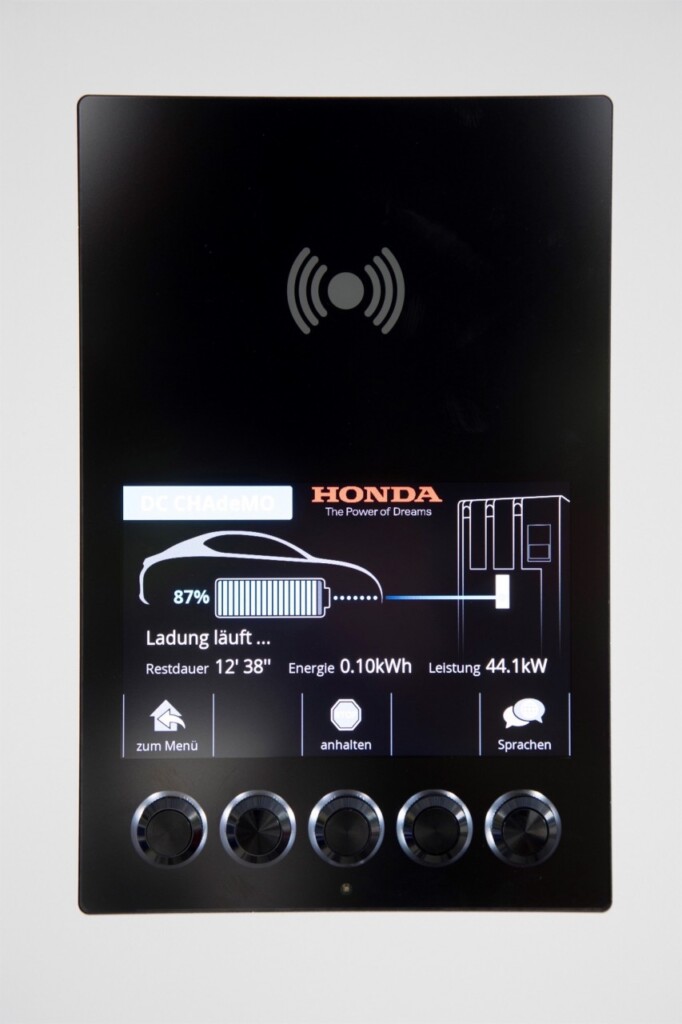 This activity forms part of Honda's commitment to an electric future in Europe, with a specific aim to have electrified powertrains in two thirds of European cars sold by 2025. Development of hybrid, plug-in hybrid, battery electric and fuel cell cars will place Europe at the forefront of Honda's global electric vehicle strategy.