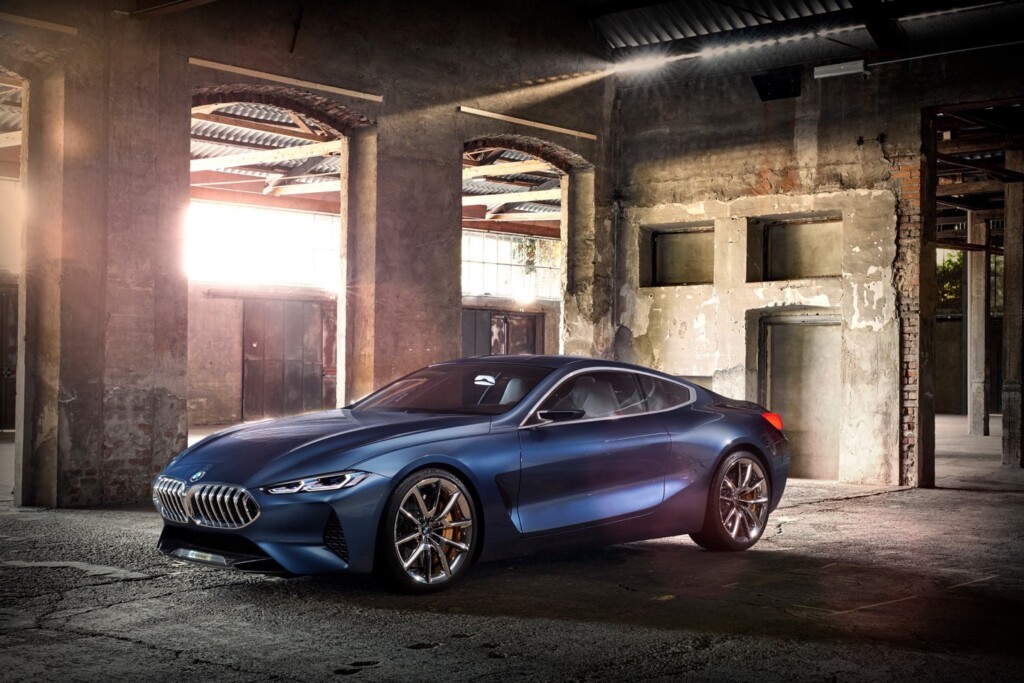 ADVERTISEMENT
After our initial take on the leaked images of BMW's 8 Series concept car, BMW has officially unveiled the BMW Concept 8 Series through a series of images. Slated to arrive in 2018, the 8 Series is truly the target at the luxury class market where BMW hopes to increase sales and revenue.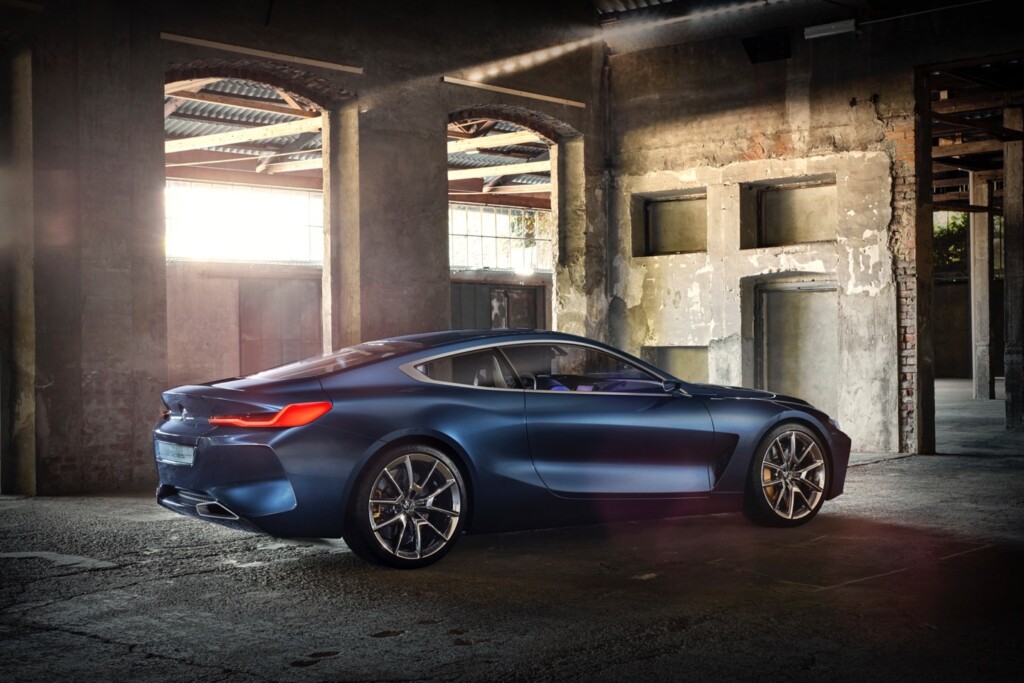 The BMW Concept 8 Series reveals much of what is to come. "The BMW Concept 8 Series is our take on a full-blooded high-end driving machine," says Adrian van Hooydonk, Senior Vice President BMW Group Design. "It is a luxurious sports car which embodies both unadulterated dynamics and modern luxury like arguably no other. For me, it's a slice of pure automotive fascination."
"The design of the BMW Concept 8 Series provides a fresh interpretation of iconic BMW styling cues," adds van Hooydonk. "And it also showcases a new approach to the use of forms which is reflected particularly prominently in the car's surfacing. A handful of crisp lines mark out clear surfaces, and the car's volumes are powerfully sculpted. Together, these elements make a forceful statement and create a model brimming with character. In short, this is a driver's car."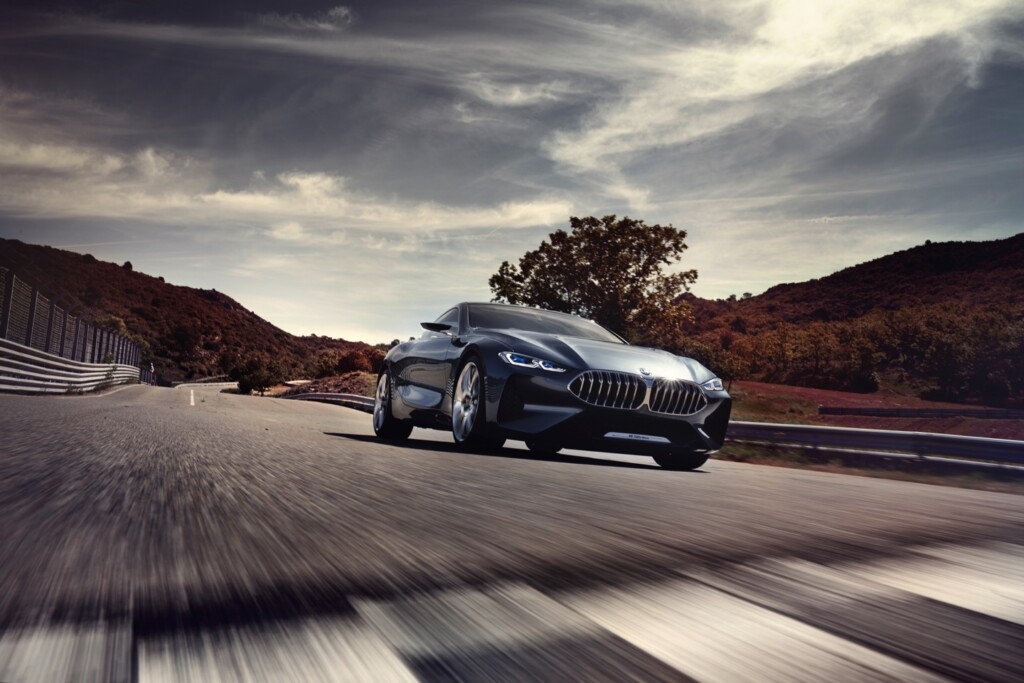 From initial looks, one might think they are staring at a Maserati especially where the iconic BMW kidney grills seem a little larger in this design. The smooth flow of the shape of the long bonnet and roofline brings attention to the sharp eyes of the car which I mentioned in my previous article that they felt a little too squinty for my taste. The concept car is fitted with large 21-inch wheels because, why not?
Large (21-inch) light-alloy wheels feature a sporty and exclusive multi-spoke design and aero elements, generate visual depth and set the seal of the compelling appearance of the car when viewed in profile.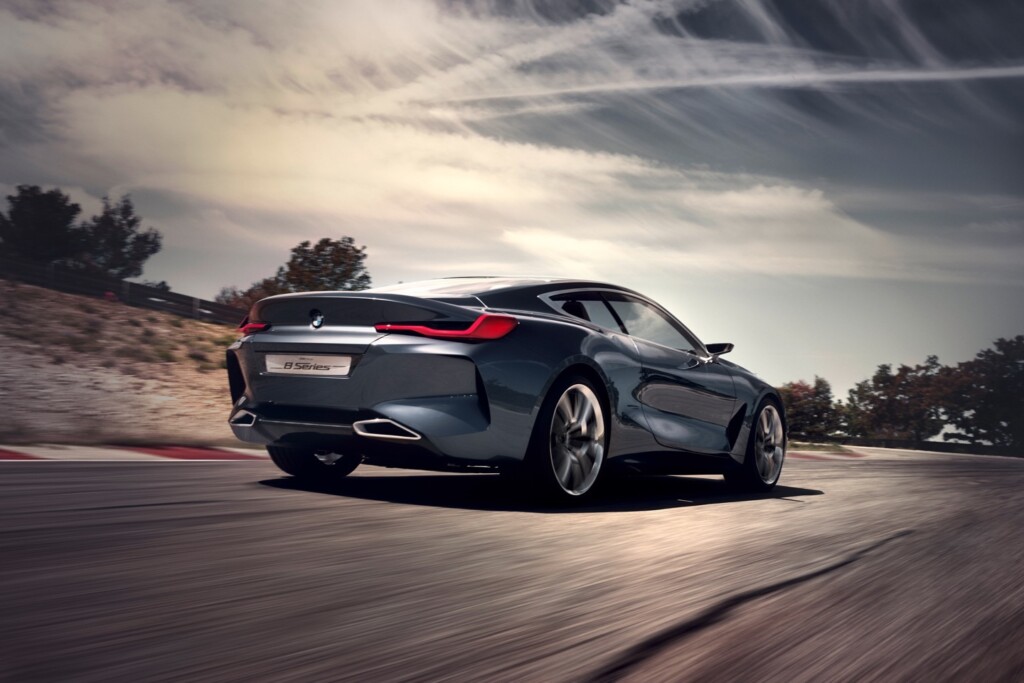 The rear, I like. Sculpted beautifully, I wished more cars from BMW would sport this design. The rear lights and twin chrome exhaust meld well and offer a nice contrast.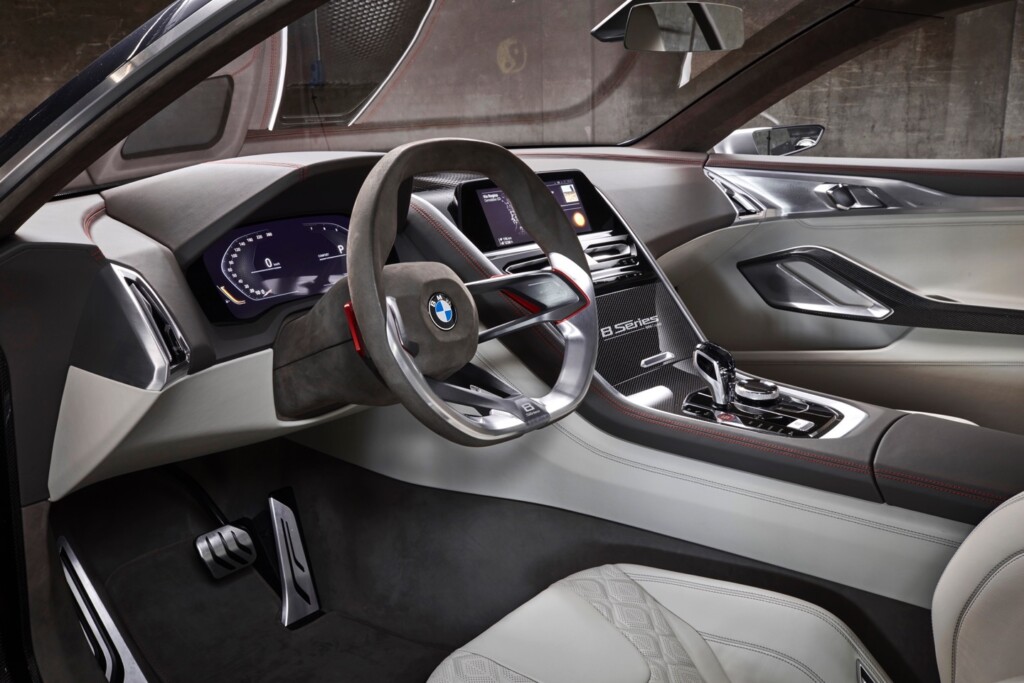 On the inside, you get a blend of rich and rich. Well, mostly luxurious fittings with a hint of similarity of today's interior. But of course, everything else is supercharged such as the display panel and the front centre console. The family centre console and instrument panel hasn't really changed much. The steering wheel looks futuristic with a hint of it having controls but no buttons.
You get a blend of Merino Leather in Dark Brown and Fjord White for the interior.  On the other hand, a blend of carbon fibre and hand-polished aluminium create deliberate contrasts and radiate a sporty and technical feel. Plus, a faceted ground gearshift lever and the iDrive Controller made from Swarovski glass with a smoky quartz look treat the interior to some modern and classy finishing touches.
A sign of things to come. The BMW Concept 8 Series is a preview of a model which BMW is set to introduce in a similar form in the coming year. The BMW 8 Series Coupe will build on the company's successful tradition of luxurious sports cars and adds another exciting model – a genuine dream car – to its existing luxury-class line-up.
The BMW 8 Series Coupe will bring together razor-sharp dynamics and modern luxury, and set new benchmarks in the luxury coupe segment.