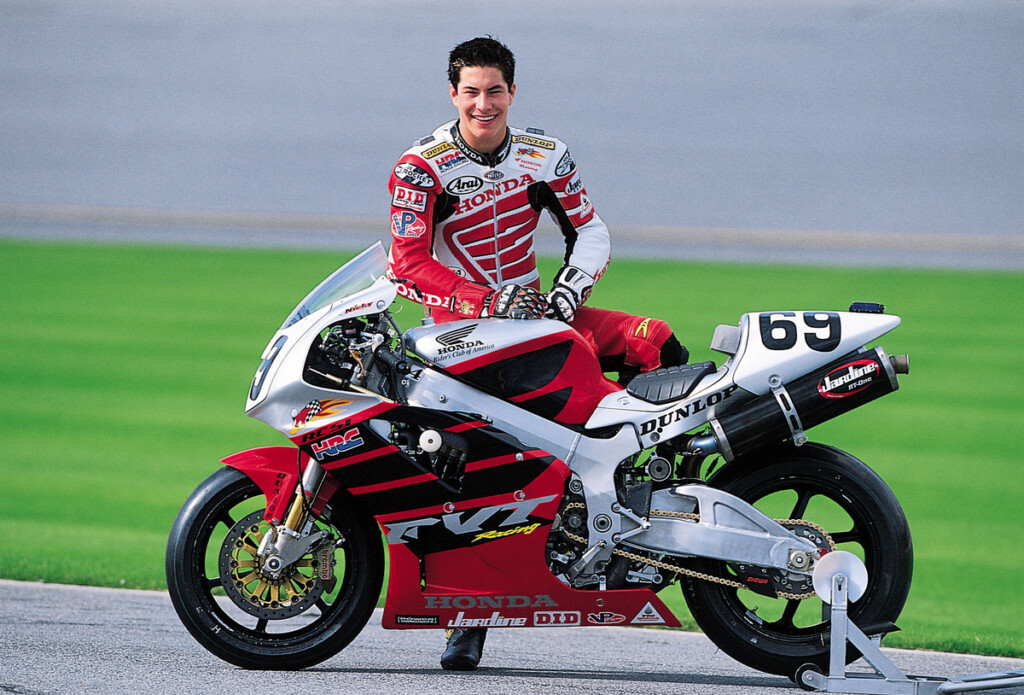 Here is Honda's note on the passing of their beloved member of the Honda racing family, Nicky Hayden, who died after being hit by a car in Italy.
ADVERTISEMENT
Honda is deeply saddened by the loss of Nicky Hayden, a beloved member of the Honda racing family, and would like to express its sincere appreciation for Nicky and deepest condolences to his family, friends and fans.
A member of the Red Bull Honda World Superbike Team rider Nicky Hayden was involved in an accident in which he had a collision with an automobile while riding his bicycle on May 17, near Rimini, Italy where he was staying after completing the Round 5 of the FIM World Superbike Championship, the Italian Grand Prix on May 14.
Nicky was taken to a nearby hospital for immediate treatment. Once his condition was stabilized, he was transferred to Maurizio Bufalini Hospital in Cesena, but despite the exhaustive efforts at the hospital's intensive care unit, he passed away at the age of 35 at 7:09 pm local time on May 22.
A native of Kentucky in the U.S., Nicky Hayden was born into a motorsports-talented family, and his familiarity with racing from early in his life led him to win the AMA Supersports class (600cc) championship in 1999. In 2002, he became the youngest champion in the AMA Superbike class. In 2003, Nicky debuted in the world premier MotoGP class with Honda's factory team, the Repsol Honda Team. In 2006 after a fierce battle raging on until the last round, he clinched the riders' championship. Since 2016, Nicky has been racing in the FIM World Superbike Championship, finishing 5th overall in his first year in the series. In the same year, Nicky also participated in the 2016 Suzuka 8 Hours endurance race from MuSASHi RT HARC-PRO. Nicky would have continued to take advantage of his ample experience and continued his successful career in the years to come.
"I am shocked and deeply saddened by the news of Nicky Hayden passing away. Nicky was a successful road racing rider from early in his life, and has contributed greatly to Honda's motorcycle racing activities, with achievements such as winning the MotoGP title as a Honda factory rider in 2006. His aggressive riding style and cheerful and magnetic personality was an inspiration to many fans. Honda appreciates Nicky's immeasurable contribution as a Honda rider, and expresses its deepest condolences to Nicky's family and friends." said Takahiro Hachigo, President, CEO and Representative Director of Honda Motor Co., Ltd.