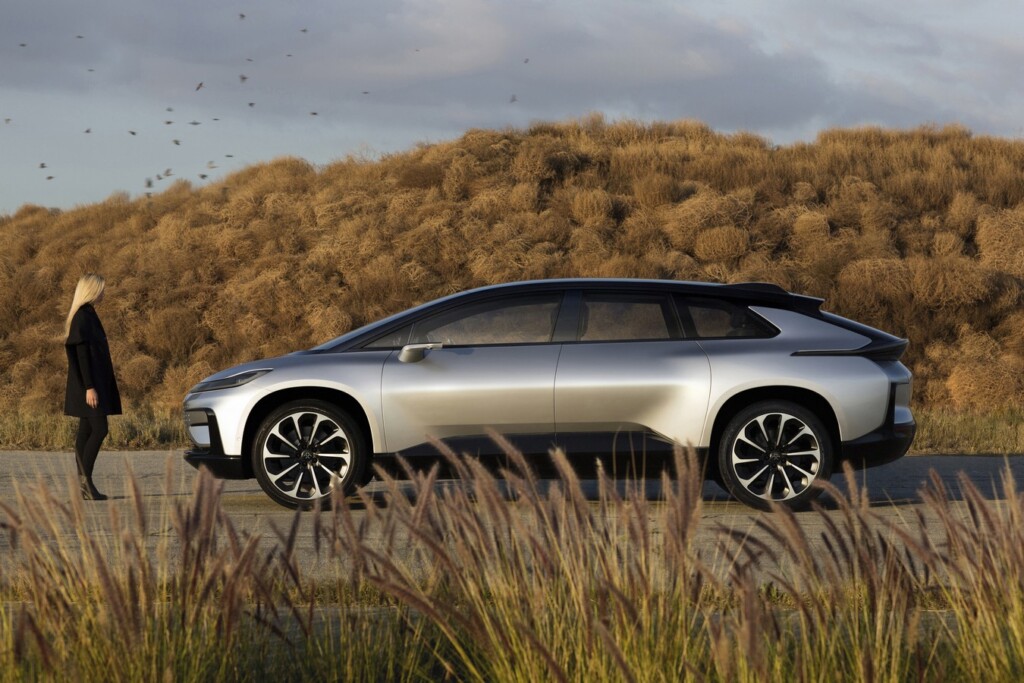 ADVERTISEMENT
Faraday Future hasn't really garnered that much international attention. Who are they exactly? They are one of the other players fighting in the new space, the space of electric vehicles. That means they are up against the likes of Tesla and Elon Musk. Back in CES 2017, Faraday Future did debut their cars but so far has been silent since then.
Now, they are back again to show the first ever production ready FF 91. Here is a little bit of info about the FF 91. The car is designed as a monocoque vehicle structure meaning that both the chassis and body consists of a single form. The benefits of that would translate to better vehicle rigidity which translates to better handling and of course safety as well. The FF 91 uses an AWD (all-wheel drive) system for better traction. Under the hood powering the batteries are their unique battery technology using a patented FF Echelon Inverter.
In terms of power delivery, the car uses a multi-motor setup which allows actual real-time torque vectoring to the rear wheels. This also allows the vehicle to have the crazy bat off the line electric acceleration. According to paper specs, the peak motor power is 783kW which roughly equates to 1050 HP. Yes, that is right, more than a thousand horses!
That is GTR territory as well as the likes of other Hypercars.
So you have high power and insane acceleration. Catch my drift? No? That is 2.39 seconds for the FF 91 to reach 100kmh. In order to sustain this, Faraday Future has teamed up with LG Chem to use a high energy density battery capable of giving the FF 91 a range of over 700km. Not only that, they claim that they have the fastest charging speed currently which means that they can charge at a rate of more than 800km per hour. Still insanely slow when compared to a petrol pump.
Anyway, I hope that they succeed in getting this monster on the roads. I would love to see it in a drag race against the giants.