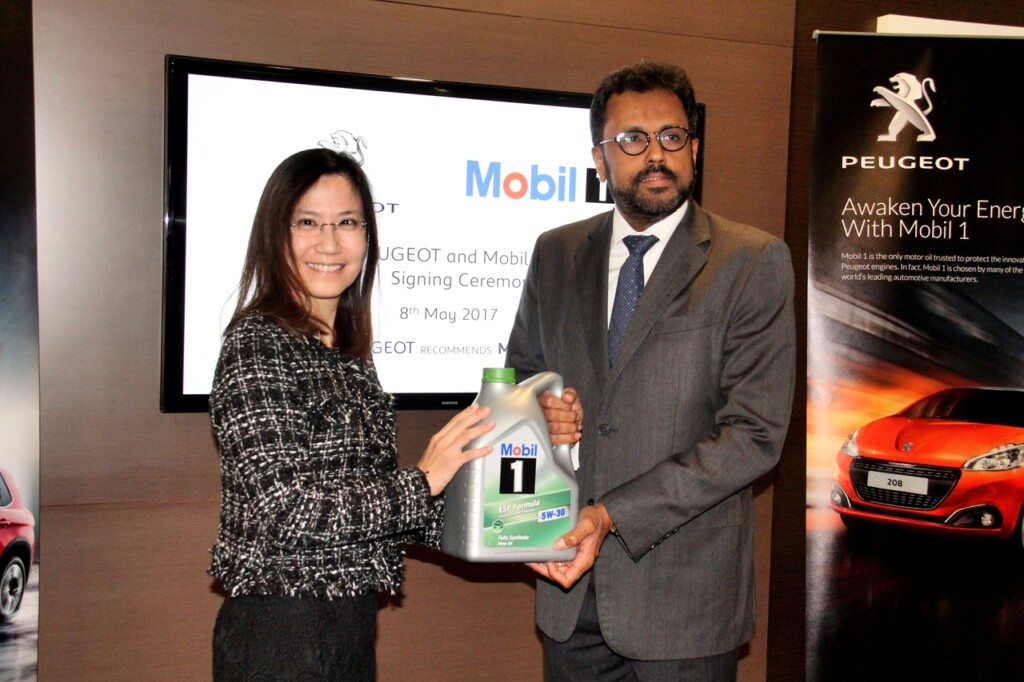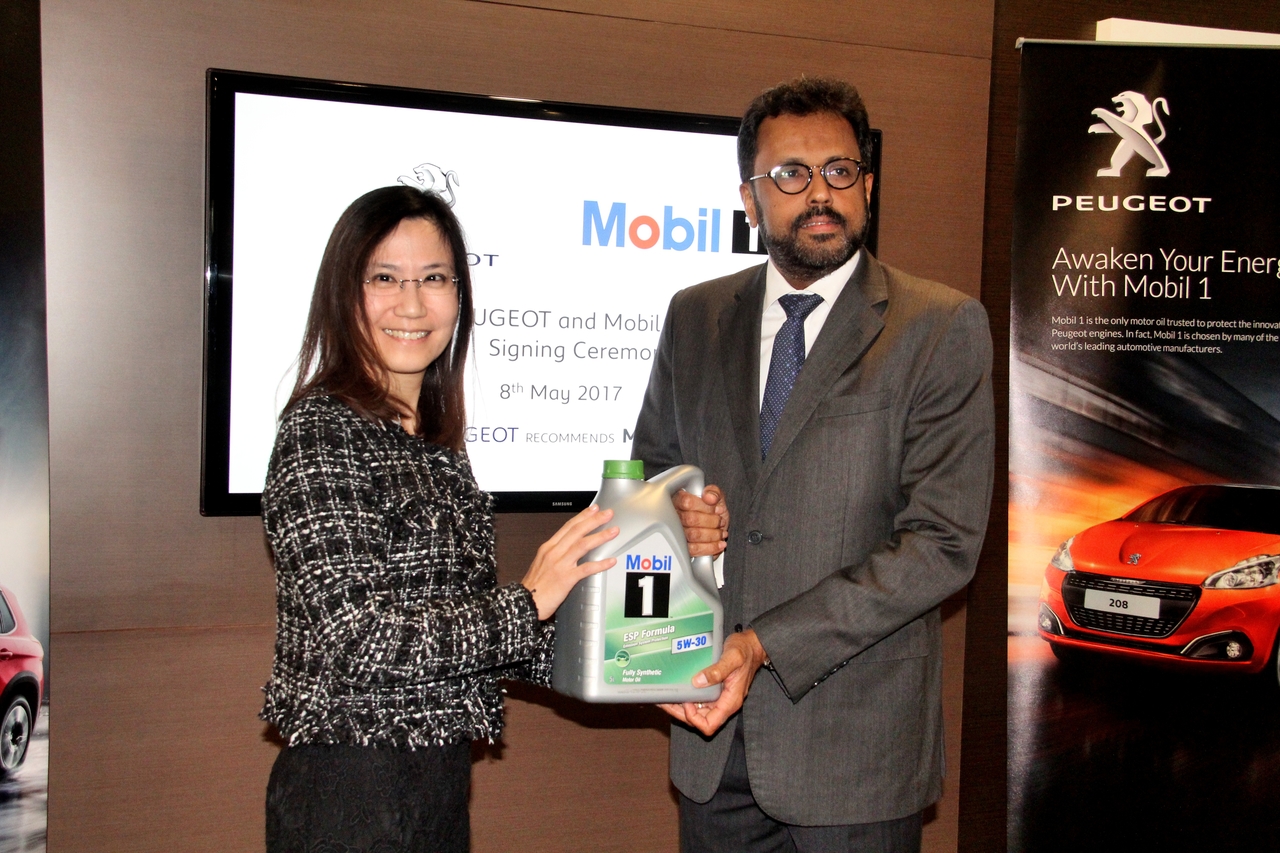 ADVERTISEMENT
ExxonMobil's distributor, Mobilub Trading Sdn Bhd, has signed a 3-year agreement with Nasim Shd. Bhd., Peugeot's authorized dealer in Malaysia to supply a range of Mobil lubricants to all 35 Peugeot outlets nationwide.
"We have successfully made Peugeot the best-selling French marque in Malaysia and we did this by providing our customers with the best aftercare services and solutions. Mobil lubricants is the recommended choice for Peugeot car owners who are looking to protect their engines without compromising on their vehicle's performance", said Dato Samson Anand George, Group Chief Operating Officer, Automotive Group, Naza Corporation Holdings Sdn.Bhd.
"This cooperation is the start of a strong co-branding strategy in the Malaysian automobile industry. We look forward to working closely with Mobilub and Nasim to develop activities and initiatives that will elevate their brands in Malaysia. At ExxonMobil, we are committed to providing the best lubricant solutions for car owners to bring out high-performance and proven long engine life", said Pajaree Meekangvan, Southeast Asia Cluster Sales Manager at ExxonMobil Asia Pacific Pte. Ltd.
"Mobilub has been working with Nasim over the past two years. This is an excellent opportunity for us to continue building on our collaborative and successful relationship with Nasim and their customers." said Abdul Rahman Rashid, Executive Director of Mobilub Trading Sdn Bhd.
Similar to ExxonMobil, Peugeot's manufacturer, PSA Group, holds its products to the highest standards. Mobil's range of lubricants that is being supplied to Nasim have undergone stringent testing and managed to exceed even the strictest standards of PSA Group's specifications.