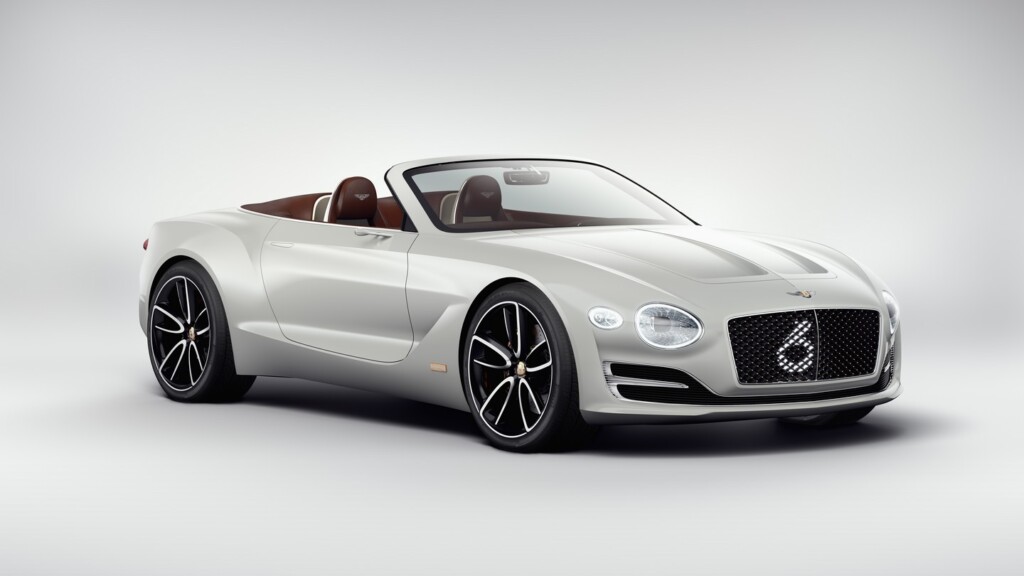 ADVERTISEMENT
Bentley was eager to showcase their electric car in the luxury segment in the form of a concept called the EXP 12 Speed 6e. Sounds like a mouthful because I always wonder why can't they keep a name short. The British Brand hopes to gauge public opinion and get customer feedback to shape its future lineup of electric cars.
Wolfgang Dürheimer, chairman and chief executive of Bentley Motors, said: "The EXP 12 Speed 6e is a concept to show that Bentley is defining electric motoring in the luxury sector, with the appropriate technology, high quality materials and refinement levels you'd expect from a true Bentley.
"Bentley is fully committed to China – it is a vital market for us. We are focusing on developing an electric model in the future which will meet the luxury mobility needs of customers here and right around the world," Dürheimer added.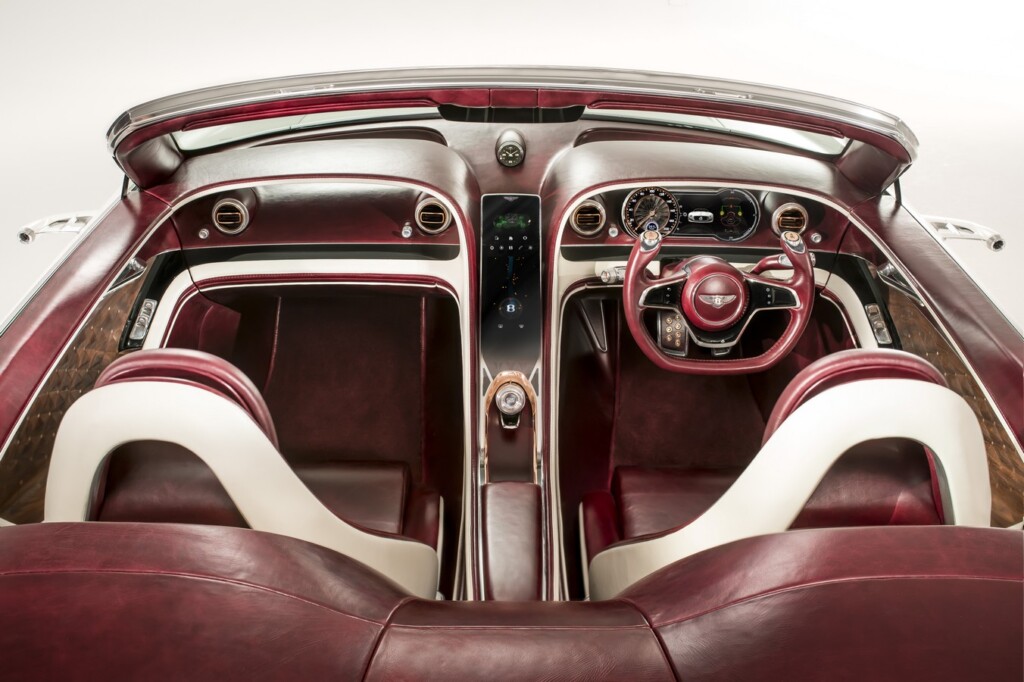 This concept car is indeed Bentley's interpretation of what a luxury segment car can be in an electric form. It still looks distinctively Bentley. On the other hand, being in a luxury segment, Bentley aims to focus more on the user experience. What this means is that it is still a grand touring vehicle which brings up issues such as range and charging. Bentley says that this car will have high performance technology such as rapid inductive charging and it will provide sufficient range, for example, one may drive from London to Paris (around 470km) on a single charge or perhaps from Milan to Monaco.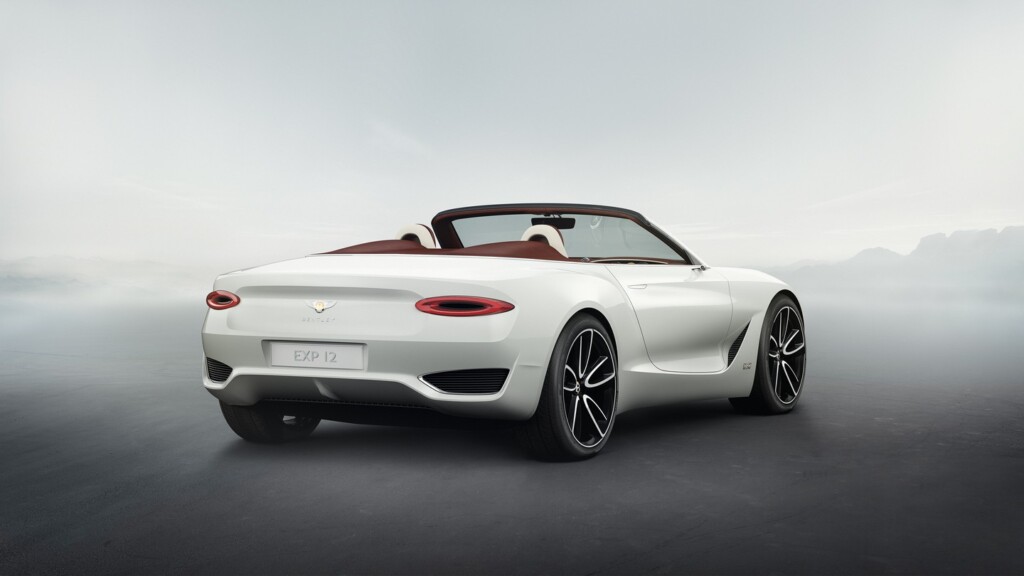 A fusion of cutting-edge technology and beautiful materials is evident right throughout EXP 12 Speed 6e's luxuriously appointed cabin, ensuring that the brand's use of technology is not cold or emotionless. The entire central console, for example, is hewn from a solid piece of elegantly curved glass encompassing a high-definition OLED screen. All of the car's principle onboard controls are accessible from here, including navigation, entertainment and climate control.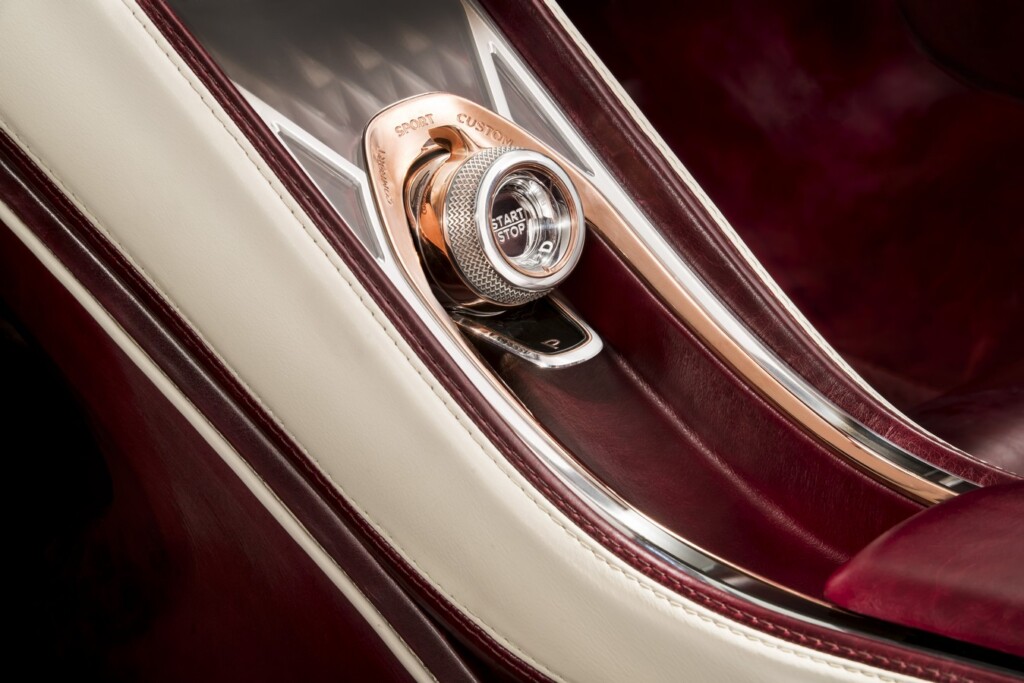 Handmade, cut-glass sections on the steering wheel contain the controls for media, communications, navigation and car set-up. There are also two buttons featured at the top of the cut-away steering wheel, one offering an instant performance boost and the other the ability to limit speed, in urban areas for example.
The passenger, meanwhile, has their own control panel on the front fascia with access to social media, email and entertainment.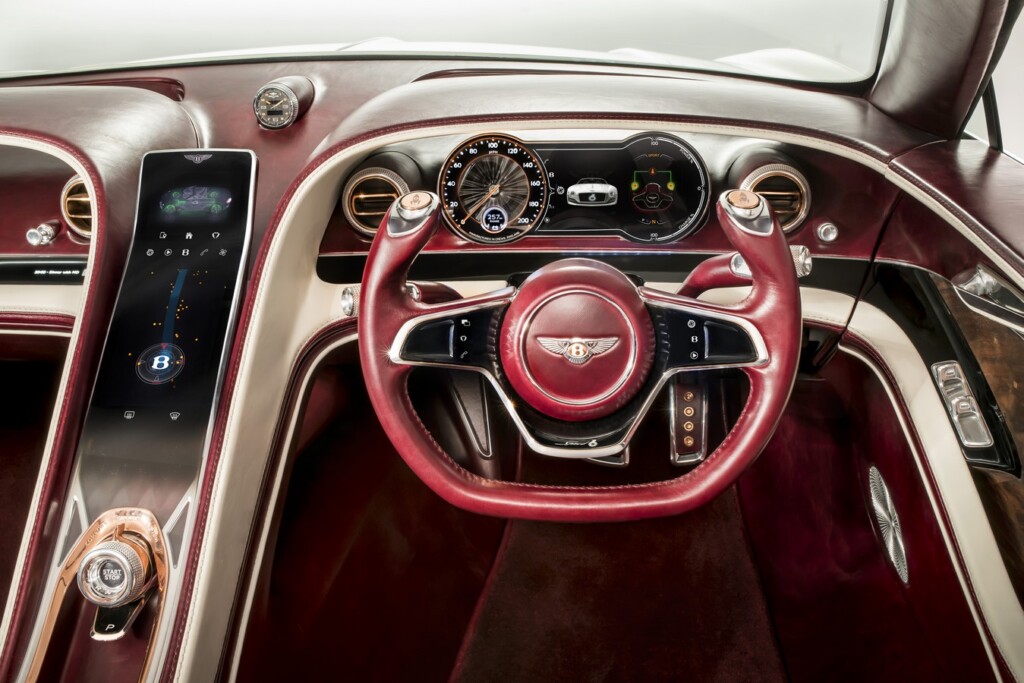 Exquisite copper elements around the gear selector, Bentley Dynamic Drive dial and in the door veneer panels are integrated into the cabin to highlight the electric performance potential of the concept's advanced new powertrain.
The car's intelligent infotainment system is the central brain to access many real world services using connected-car Apps.
Bentley aims to also bring other models such as the Bentayga to have either a fully electric or hybrid version in the near future.