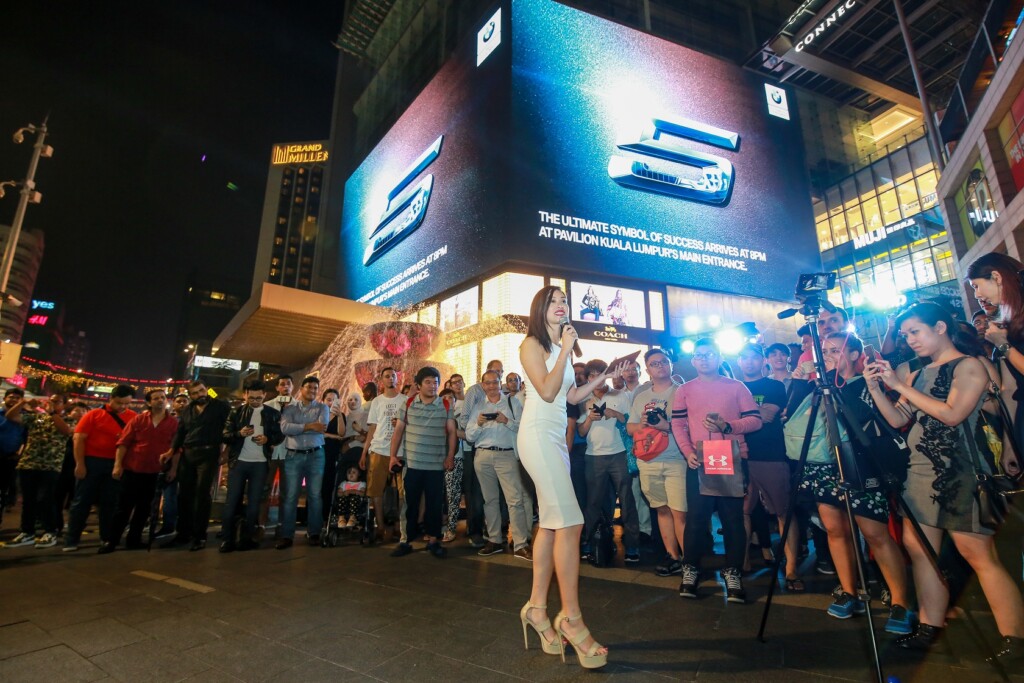 ADVERTISEMENT
BMW Group Malaysia recently showcased the seventh-generation BMW 5 Series at the Main Entrance of Pavilion Kuala Lumpur on the evening of 31st March 2017, where a live telecast of the launch event at the Skypark RAC at the premises of the Sultan Abdul Aziz Shah Airport in Subang was broadcasted on the largest digital screen in Malaysia. The exclusive showcase of the new 5 Series received over 300,000 viewership online and with over 8000 people present at the event.
Prior to the official event, a pop-up booth was stationed to tease the general public of what was to come at the main entrance of The Pavillion KL. On the night of the launch itself, the event kick started with a photo caption contest for the public to win exclusive BMW merchandise. Closing in to 8pm, a countdown began to unveil the all-new BMW 5 Series alongside a live telecast of the launch event happening at the Skypark RAC. The exclusive showcase was followed by a series of interactive activities which took place across the weekend.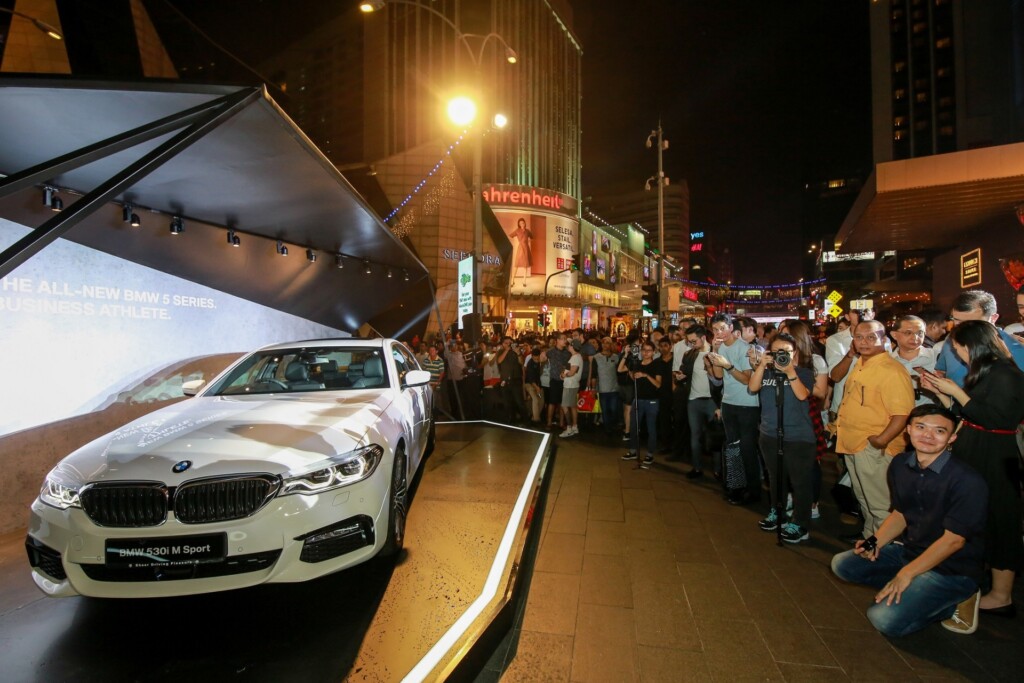 During the event, BMW Malaysia also ran its #My5uccess contest where entries were broadcasted in real time onto the large digital interactive screen over The Pavilion Kuala Lumpur. The contest allowed participants to share their original quote of success or selecting any pre-defined quote which were made available. The winner of the #My5uccess contest wins an exclusive experience with a BMW.
Mr. Han Sang Yun, Managing Director and CEO of BMW Group Malaysia said, "The All-New BMW 5 Series features the newest, first of its kind technologies for the automotive industry. Driven by digitalisation and offering the latest intuitive innovation available today such as Touch Screen and Gesture Control capabilities, it was fitting that we were able to also demonstrate our expertise in this area with the audience at The Pavilion Kuala Lumpur."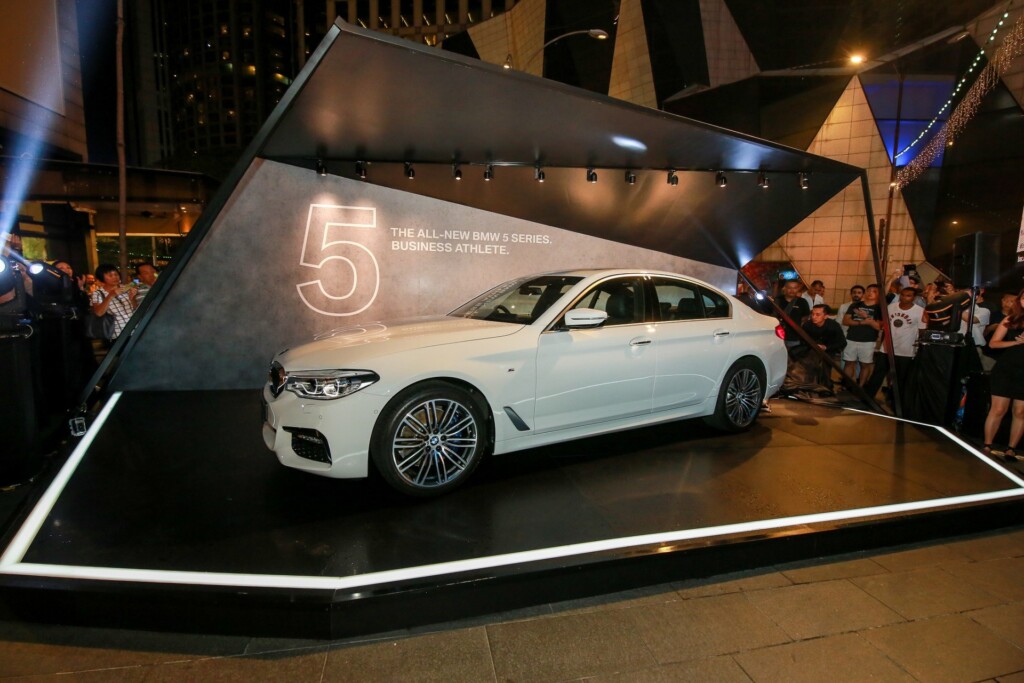 The retail price (on the road, without insurance, and with BMW Group Malaysia's latest 5 Years Unlimited Mileage Warranty, Free Scheduled Service Program and BMW Tyre Warranty Programme) for the BMW 530i M Sport is RM 398,800.00. Click here to read more about the all-new BMW 5 Series.