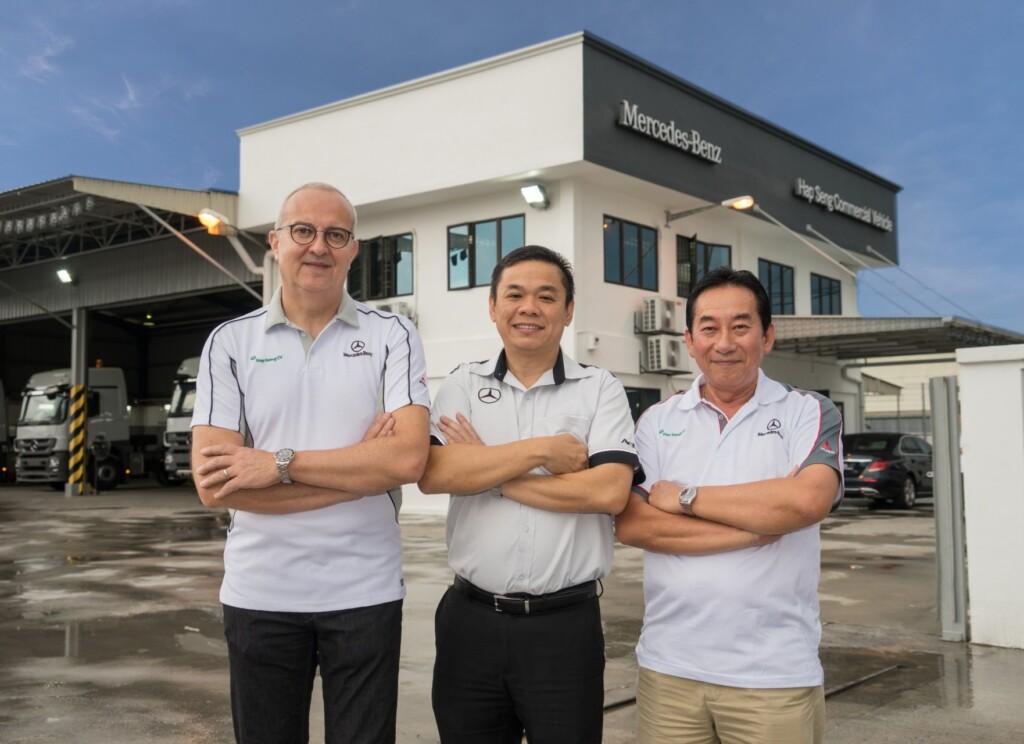 ADVERTISEMENT
Mercedes-Benz Malaysia Commercial Vehicles (MBM CV) together with authorised dealer, Hap Seng Commercial Vehicle (HSCV), have launched the fourth dedicated commercial vehicle 3S centre, the Mercedes-Benz Hap Seng Commercial Vehicle Centre, located in Ipoh.
"We are pleased to launch this new Mercedes-Benz commercial vehicle 3S centre in Ipoh that will provide the highest quality of sales and after sales services to live up to the tagline, 'Trucks you can trust' . Together with our trusted partner Hap Seng Commercial Vehicle, we share the common goal of delivering the highest quality trucks that are designed for reliability and economic efficiency," said Mercedes-Benz Malaysia Vice President, Commercial Vehicles, Mr Albert Yee.
The full-fledged 3S commercial vehicle centre is a 0.57 acre premise equipped with facilities capable of servicing more than 150 Mercedes-Benz Commercial Vehicles per month. HSCV Ipoh is operated by a dedicated administration and technical team capable of providing sales, service (repair and maintenance), and financial services, exclusively for Mercedes-Benz Commercial Vehicles.
To date MBM CV has 15 authorised dealerships nationwide, including the HSCV Ipoh addition. The company has an established its presence in Kinrara, Klang, Kuantan, Kota Kinabalu, Kuching and Miri.
MBM CV, under the Daimler Commercial Vehicles stable, is known for its wide ranging offerings that include Mercedes-Benz trucks such as the Actros, vans such as the Vito and Sprinter, commonly used for ambulances, as well as buses. In addition, MBM CV also caters to the medium-range commercial vehicle market segment through its FUSO trucks series.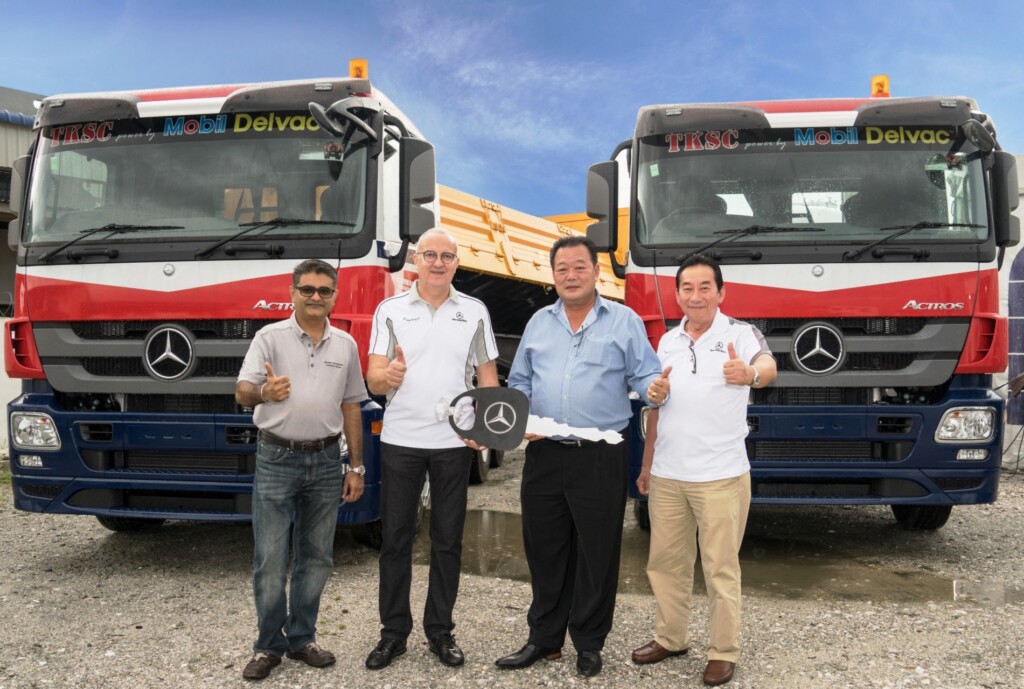 During the launch of HSCV Ipoh, Hap Seng Commercial Vehicle also marked the delivery of 16 units of Mercedes-Benz Actros 3340S 6×4 prime mover to TKSC Trading & Transport Sdn Bhd (pictured above). A Mercedes-Benz customer since 2013, TKSC Trading & Transport Sdn Bhd has in the past purchased more than 70 Mercedes Benz Actros trucks.
The Mercedes-Benz Hap Seng Commercial Vehicle 3S Centre (Ipoh) is located at Lot 160900 – 160902, Persiaran Klebang 1, Kawasan Perusahaan IGB, 31200 Ipoh, Perak.