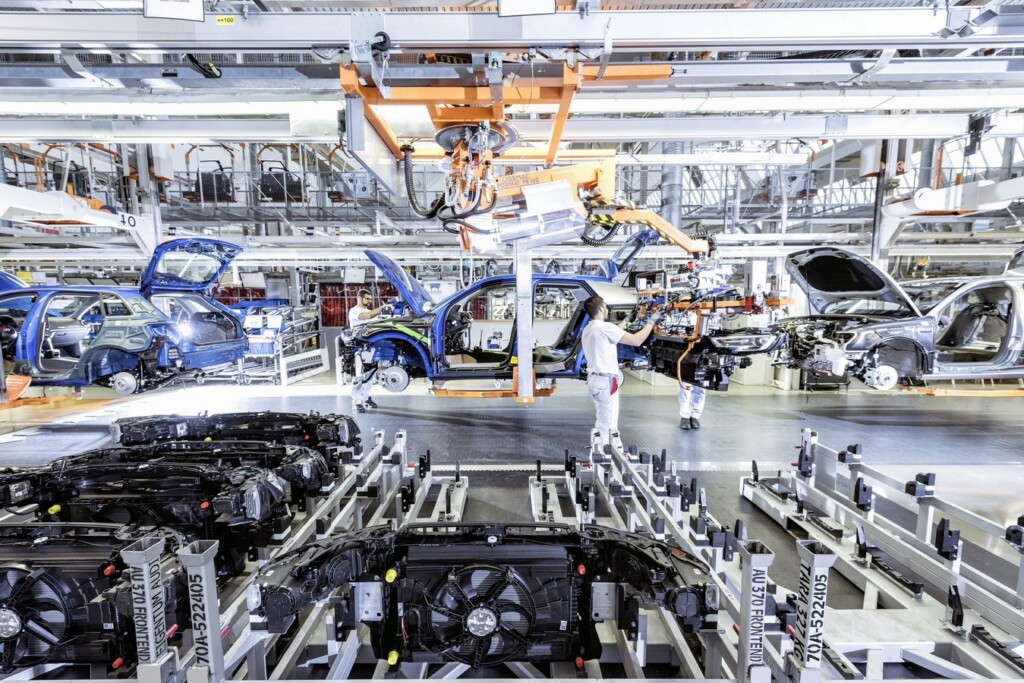 ADVERTISEMENT
Audi aims to be a little more eco-friendly by implementing a sustainability rating system for their suppliers. The aim is to then only be in business with a positive rating, meaning suppliers have now another area to improve on, which is sustainability. Audi is looking to join the likes of tech companies which started looking at fully sustainable data centres. Audi hopes to achieve that through their supplier system as well.
How Audi will enforce this is to carry out checks on the supplier's production plants as well as rely on suppliers to disclose it themselves.
"For us, a sustainable supply chain is an important strategic goal," stated Dr. Bernd Martens, Audi's Board of Management Member for Procurement. "We are now taking an even more proactive approach to this issue. We will carry out audits in advance and on the spot to see whether suppliers' operations are sustainable. Only those suppliers that maintain our standards can be Audi partners." With the new ratings, Audi is creating more transparency and taking environmental protection and good working conditions into account when placing orders. "This will make sustainability into just as important a selection criterion as costs, quality, technological expertise, and innovativeness."
The company started a gradual rollout of the ratings system in April, with an initial focus on suppliers of purchased parts and components. As of 2018, Audi will also audit service providers and suppliers of machines and equipment in this way. If a supplier receives a negative rating, it can take appropriate action to achieve a positive result so that it is considered for future orders.
The audits carried out on suppliers' premises include tours of the production facilities and interviews with employees there. Together with an external service provider, Audi will check twelve criteria in the areas of the environment, social matters and integrity. This will be based on the company's sustainability requirements, which were laid down in a code of conduct for business partners in 2006, and have also been specified in supply contracts since 2014.
Audi itself developed the audits to be carried out locally. For the self-disclosure, Audi is making use of a standard questionnaire of the European Automotive Working Group on Supply Chain Sustainability, which some manufacturers are already applying.
Audi is in favor of car manufacturers and suppliers in the medium term together developing a standard for on-the-spot audits, which would be valid for the entire industry. A common standard would enhance efficiency for all parties and would also be effective in ensuring sustainability along the entire value chain. For example, a shared standard would prevent a supplier from being audited several times by various manufacturers. In addition, suppliers could carry out the standard audit with their sub-suppliers.