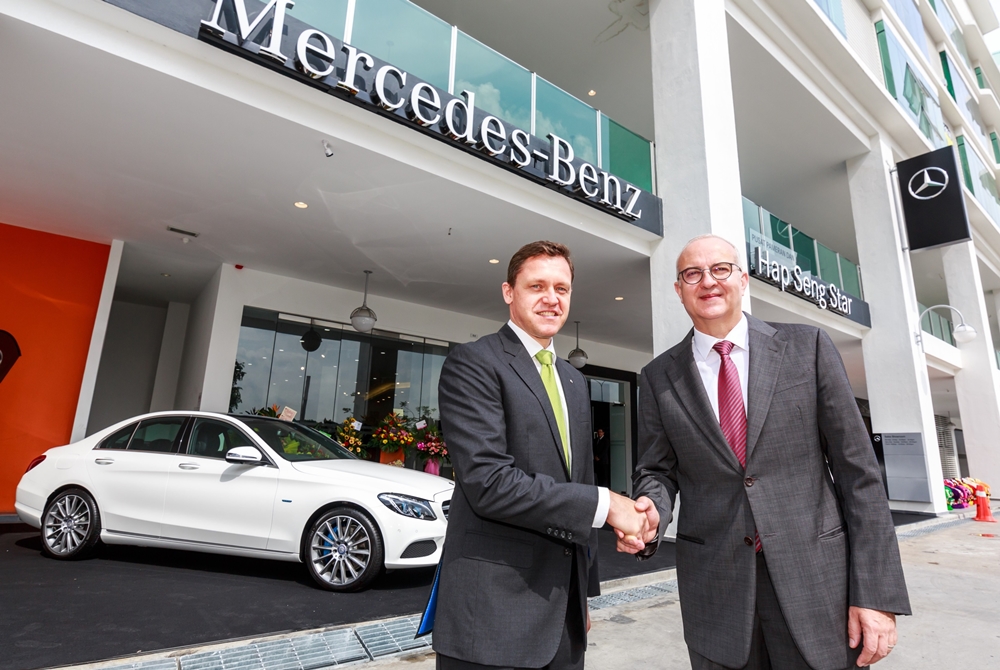 ADVERTISEMENT
Mercedes-Benz Malaysia Sdn Bhd (MBM) together with authorised dealer Hap Seng Star (HSS), continues to strengthen their partnership with the launch of the 8th Autohaus in Malaysia. With an investment of RM3.6 million, the Hap Seng Star Bukit Tinggi Autohaus (HSS Bukit Tinggi) is part of Hap Seng Star's ongoing RM184 million investment to expand its customer touchpoints nationwide.
"Mercedes-Benz Malaysia is pleased to celebrate yet another significant milestone in our valued partnership with Hap Seng Star through the launch of the Hap Seng Star Bukit Tinggi Autohaus. Driven to deliver the 'Best or Nothing', we continue to enhance our service and customer touchpoints to ensure customers receive the best after-sales care. As the leading premium automotive brand, we are focused on delivering the best products, best services and best customer experiences," said Mercedes-Benz Malaysia President and CEO, Dr Claus Weidner.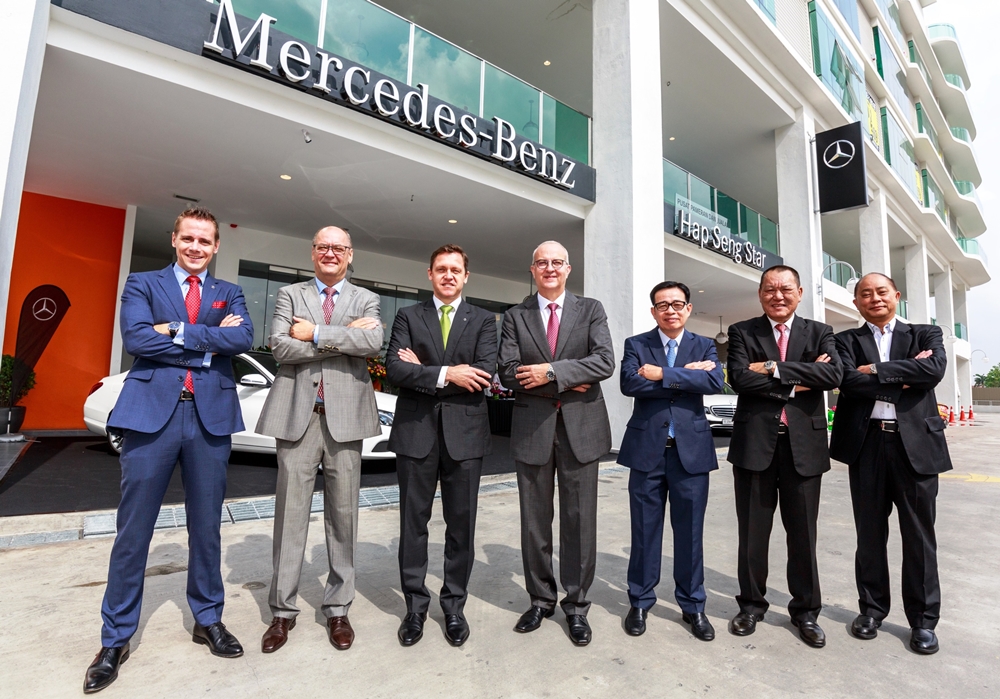 HSS Bukit Tinggi is strategically located with greater accessibility to customers in Klang and Banting. A brand new full-fledged 3S centre, the Autohaus is able to display 6 showroom vehicles, and is managed by 29 personnel who are well-versed in sales, technical services and spare parts. HSS Bukit Tinggi presently has 8 work bays, capable of servicing 450 vehicles a month.
Hap Seng Star was first appointed as a Mercedes-Benz authorised dealer in 2004 for Klang Valley, and its Jalan Sultan Ismail showroom followed soon after. To date, Hap Seng Star has 8 Mercedes-Benz Autohaus locations nationwide. HSS Bukit Tinggi, HSS Kinrara, HSS Balakong, HSS Kuala Lumpur (Jalan Sultan Ismail), and HSS Jalan Ipoh are located in the Klang Valley. Hap Seng Star is also present in Kuching, Miri and Kota Kinabalu in East Malaysia.
HSS Bukit Tinggi is located at G-3A & G-5, MTBBT 2, Jalan Batu Nilam, 16, Bandar Bukit Tinggi Klang, while its service centre is located at No. 15, Jalan Permata 2A/KS9, Taman Perindustrian Air Hitam, a mere 15 minutes drive away.
For more information, please visit www.hapseng.mercedes-benz.com.my.