ADVERTISEMENT
The iconic Mazda MX-5 RF that now comes with a power retractable hardtop roof was not the only model launched by Bermaz Motor recently, as the company also took the opportunity to introduce a trio of Mazda models fitted with G-Vectoring Control (GVC) into our local market.
GVC is the first in a series of new SkyActiv-Vehicle Dynamics technologies that provide integrated control of the engine, transmission, chassis and body to enhance the car's Jinba Ittai—"horse and rider as one"—feel.
It benefits drivers with more precise control of their vehicles, which its engineers have designed to help reduce the need for steering corrections, leading to greater confidence and control both in day-to-day and spirited driving. G-Vectoring Control (GVC) is now available as a standard feature in the Mazda3, Mazda6 and Mazda CX-3 sold in Malaysia.
Besides GVC, all three models; Mazda3, Mazda6 and CX-3 gains subtle tweaks to enhance their appearance. The Mazda3 receives a bolder grille, LED headlights and tail lights.
On top of that, Mazda's engineers have upped the ante with improved NVH damping in the Mazda3 too. It is a substantial 3dB quieter 25 mph over rough roads, thanks to tighter body gaps, improved sound insulation and redesigned weather stripping compared its predecessor.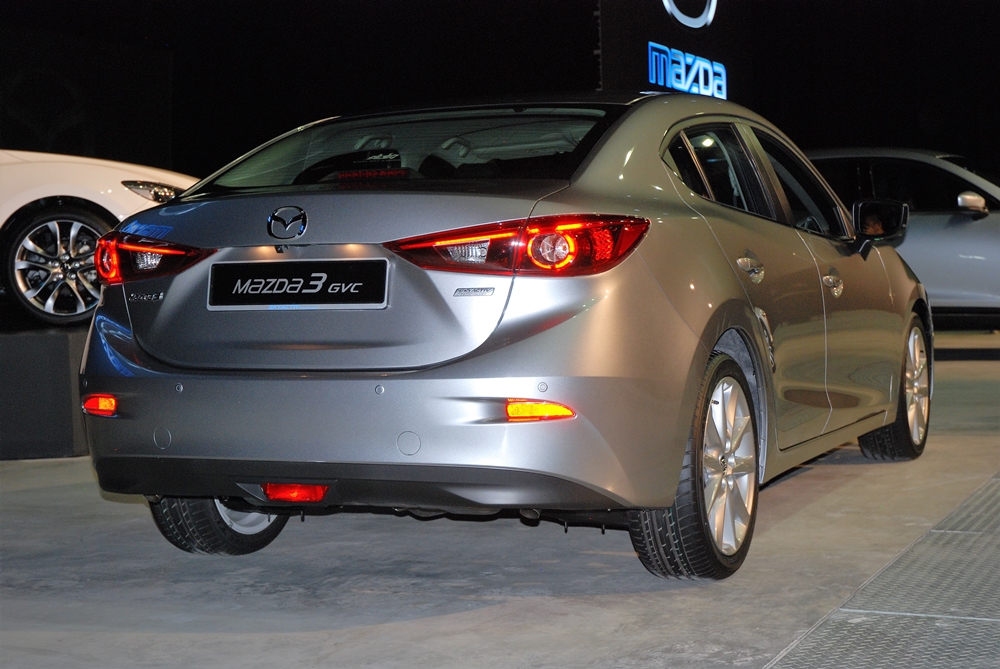 Available in both sedan and hatchback variants, the Mazda3 is offered in 4 colour namely, Artic White, Blue Reflex, Meteor Grey and Aluminium Metallic.
Improvements found on the CX-3 includes exterior side door garnishing and an addition of two new exterior colours called Eternal Blue Mica and Machine Gray Metallic on top of its current colour choices of Soul Red Metallic, Ceramic Metallic, Deep Crystal Blue, Snowflake White Pearl Mica and Jet Black.
Last but not least, the enhancements offered for the Mazda6 include an exterior side turn light enlargement and for the interior, the Mazda6 comes with an improved steering wheel design, head-up unit display as well as Multi Info Display (MID).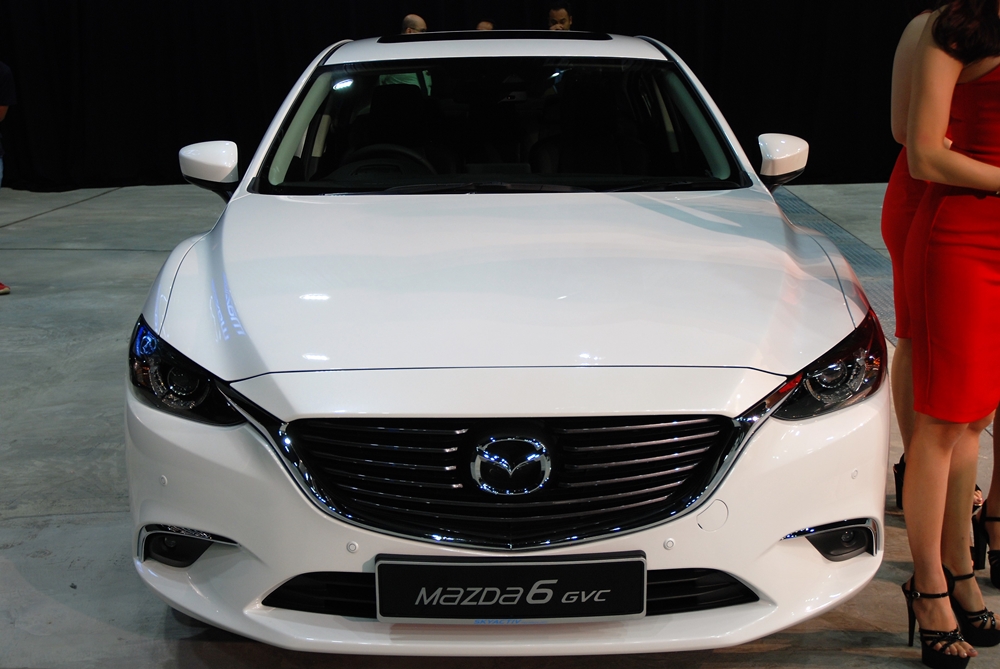 The Mazda6 Skyactiv-G is available in both sedan and touring variants while the Mazda6 Skyactiv-D is available only in sedan variant. Colour choices includes Soul Red Metallic, Sonic Silver, Deep Crystal Blue, Snowflake White Pearl, Meteor Grey, Machine Grey and Jet Black.
The on-the-road price with insurance for all Mazda models with GVC are as follows:
Mazda3 GVC
2.0 SkyActiv-G GL Sedan: RM112,598
2.0 SkyActiv-G High Spec Sedan: RM129,012
2.0 SkyActiv-G High Spec Hatchback: RM132,094
Mazda6 GVC 
2.0 SkyActiv-G Sedan: RM170,407
2.5 SkyActiv-G Sedan: RM206,896
2.5 SkyActiv-G Touring: RM211,006
2.2 SkyActiv-D Sedan: RM215,264
CX-3 GVC
2.0 SkyActiv-G: RM138,373
AF ed got to sample GVC first-hand at the Mazda MINE Proving Ground in Japan recently. Click here if you want to know more about GVC, or check it out for yourself first hand at the event below today and this weekend!