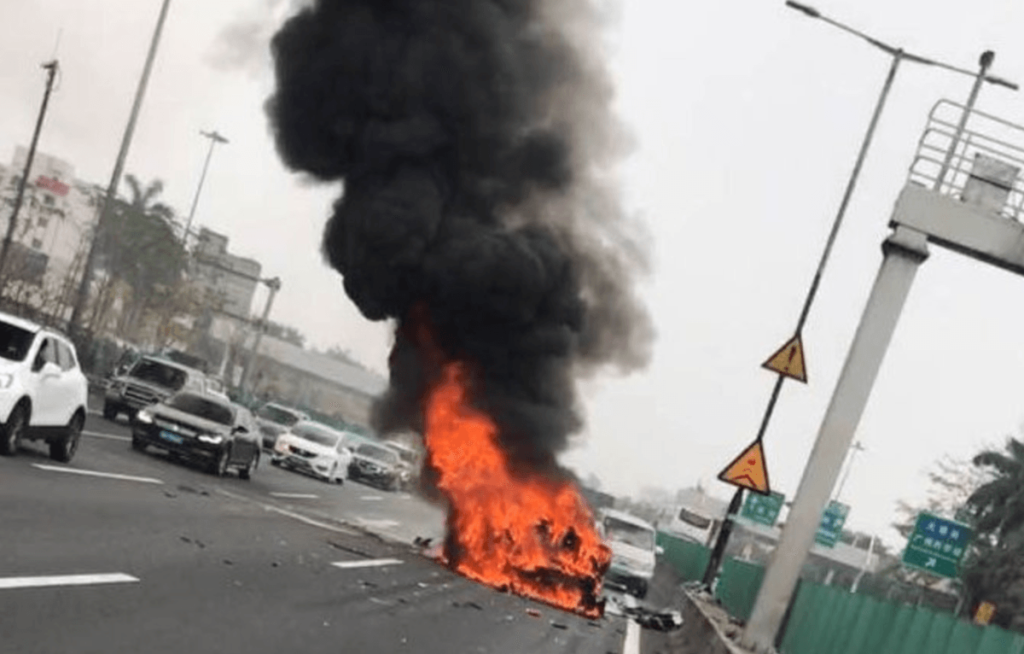 ADVERTISEMENT
In China, Guangzhou, the owner of a Tesla Model X claimed that after a crash on the highway, she and her boyfriend who were seated behind couldn't open the car's falcon doors after the car caught on fire. This caused them to be stuck in the backseat whilst the car was burning. Eventually, they managed to exit the vehicle through the front door but not without any injuries. According to Electrek, the owner is asking Tesla for 8 million Chinese yuan in compensation.
Tesla China issued a statement (loose translation from Electrek):
"First of all, the lives of the owner and passengers were not threaten. We are working closely with the department concerned. The distribution of the debris at the site and the damage all indicate that this was a high-speed crash – in this case, not just electric cars, but any vehicle can catch on fire. In fact, another car involved in the accident (a fuel-powered vehicle) also caught on fire. Fuel tank fire incidents happen much more often than the electric car fires.

In addition, Tesla has consistently insisted on the disclosure and transparency of information, including other information about the incident, such as the owner is asking us for 8 million yuan, and we will not accept."
Lee Tada wasn't extremely pleased with the response and decided to give her own account on her WeChat account.
Image Source: Electrek (citing Steven Liu)