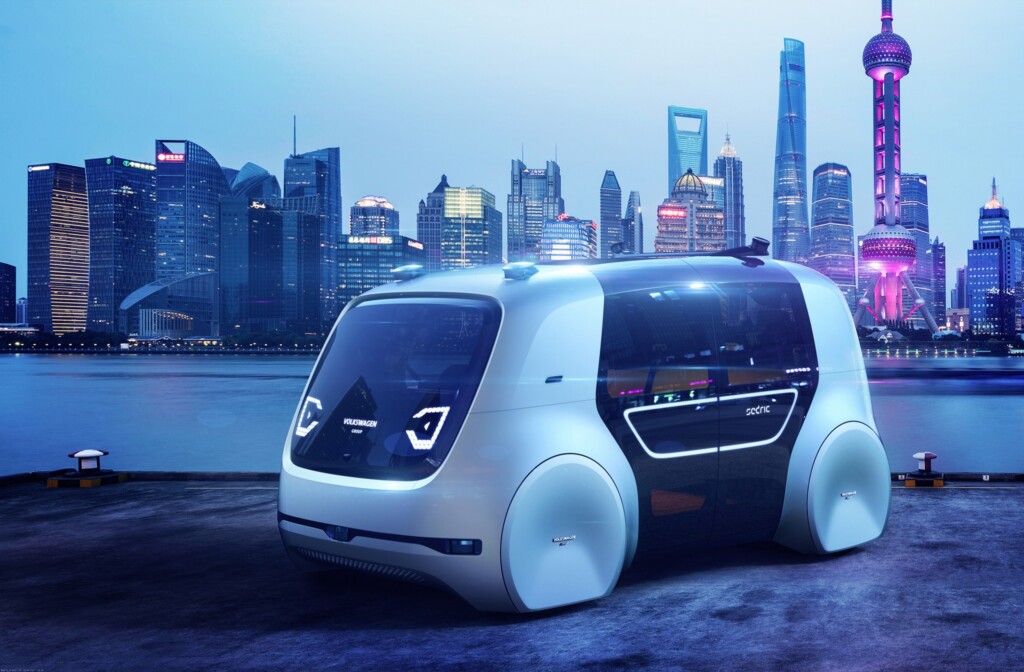 ADVERTISEMENT
Volkswagen is ramping up efforts in terms of self driving vehicles as well but with a different type of twist. In China, VW just launched Sedric (Self-Driving Car), a concept car which is targeted for integrated mobility for the roads of tomorrow. It is a joint venture done between the Volkswagen Group and Mobvoi where both will continue to develop Sedric which would be powered by a personal digital assistant in the car (think Siri for the automobile or Kitt from Knight Rider).
Mobvoi is a Chinese start-up which specializes in voice interaction technologies and AI algorithms. The Volkswagen Group and Mobvoi want to develop new mobility concepts and products for vehicle applications and personal digital assistants on the basis of artificial intelligence.
"This partnership is a special example of the resolve of Volkswagen to cooperate with innovative Chinese tech companies like Mobvoi in order to create new forms of personal mobility technology," commented Prof. Dr. Jochem Heizmann, Member of the Board and President and CEO of Volkswagen Group China.
Matthias Müller, Chief Executive Officer of the Volkswagen Group commented: "We are going to strengthen cooperation with our existing partners and also establish new partnerships. We want to use these collaborations to structure a new mobile era and create a sustainable mobility world for our millions of Chinese customers. Over the coming years, Volkswagen will become even more Chinese."
Sedric is the first Concept Car from the Volkswagen Group. And it is the first vehicle in the group to have been created for level 5 of autonomous driving –in other words, a person as a human driver is no longer required. Sedric was devised, designed, developed and constructed in cooperation with the Future Center Europe of the Volkswagen Group in Potsdam and Volkswagen Group Research in Wolfsburg.
"At the Volkswagen Group, we want to play a leading role in driving forward the transformation into a new era. We want to structure this process and we are therefore also increasing the pace of development and intensifying investments in these important innovative fields of digitalization and autonomy. We have also created a new structure within our organization to achieve this. This will empower the Volkswagen Group to advance from being an automotive manufacturer to become a leading mobility provider. Our vision is to become a leading provider of sustainable mobility by the year 2025," commented Dr. Ulrich Eichhorn, Head of Research and Development, Volkswagen Group.
So to Volkswagen, the future of mobility is basically where passengers get into a vehicle, tell the AI where they are going and get chauffeured to their destination. There are no cockpits for the driver, just seats for the passengers.