ADVERTISEMENT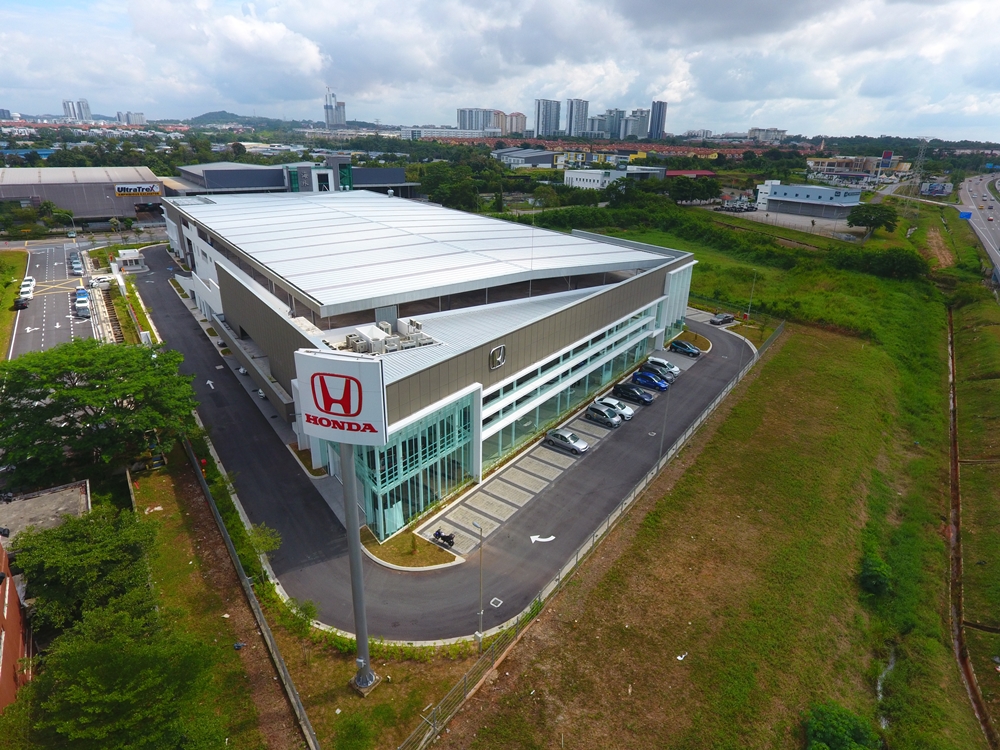 Honda Malaysia and Kah Motor Co. Sdn. Bhd. today opened the biggest Honda 4S Centre in Malaysia, located in Tebrau, Johor Bahru. Kah Motor Honda 4S Centre houses Sales, Services, Spare Parts and a Body and Paint Centre all under one roof.
Honda Malaysia President and Chief Operating Officer Mr. Roslan Abdullah said, "In 2016, the Southern region which consists of Johor, Malacca and Negeri Sembilan contributed about 20% of Honda Malaysia's total sales, translating to more than 18,600 units and was the second highest sales contributor. Of the three states, Johor accounted for 70% of the regional sales last year. Among the 7 models offered by Honda Malaysia, the City is the best-selling model in the state of Johor."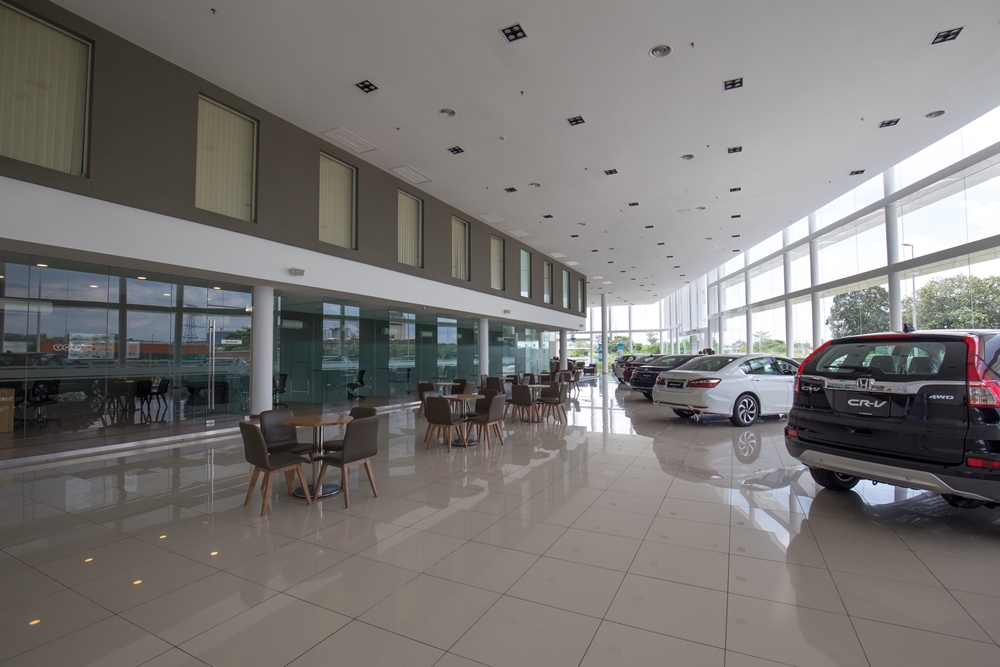 This increased sales in Johor has also led to an escalated service intake. "Johor recorded a service intake of more than 128,000 units in 2016, which was an increase of 15% from 2015. The opening of this new, expanded 4S Centre with more facilities is indeed very timely to support the increasing demands and provide more convenience to our growing customer base. With Kah Motor's enlarged service capacity of 100 vehicles per day, we will be able to serve customers' after sales service requirements even more efficiently. At the same time, the expansion to integrate a Body and Paint Centre into one location adds further convenience for customers," Mr. Roslan added.
A total of RM40 million was invested into this Honda 4S Centre that has a total build-up area of 142,389 square feet. The investments were in land, building, equipment and furniture. The availability of 37 service bays is expected to cater to more vehicles, and will be servicing up to 36,000 units per year.
For customers' comfort, the new Honda 4S Centre offers a large Customer Lounge with Cafe Counter, an Executive Lounge, complimentary Wi-Fi services, Kid's Corner and Surau.
To make an appointment or to find out more info about the services and facilities offered, customers can contact Kah Motor Co. Sdn. Bhd. (Tebrau) at 07-357 7722 or visit them at No.20, Jalan Kencana Emas 2, Kawasan Perindustrian Tebrau III, 81100 Johor Bahru, Johor Darul Takzim.