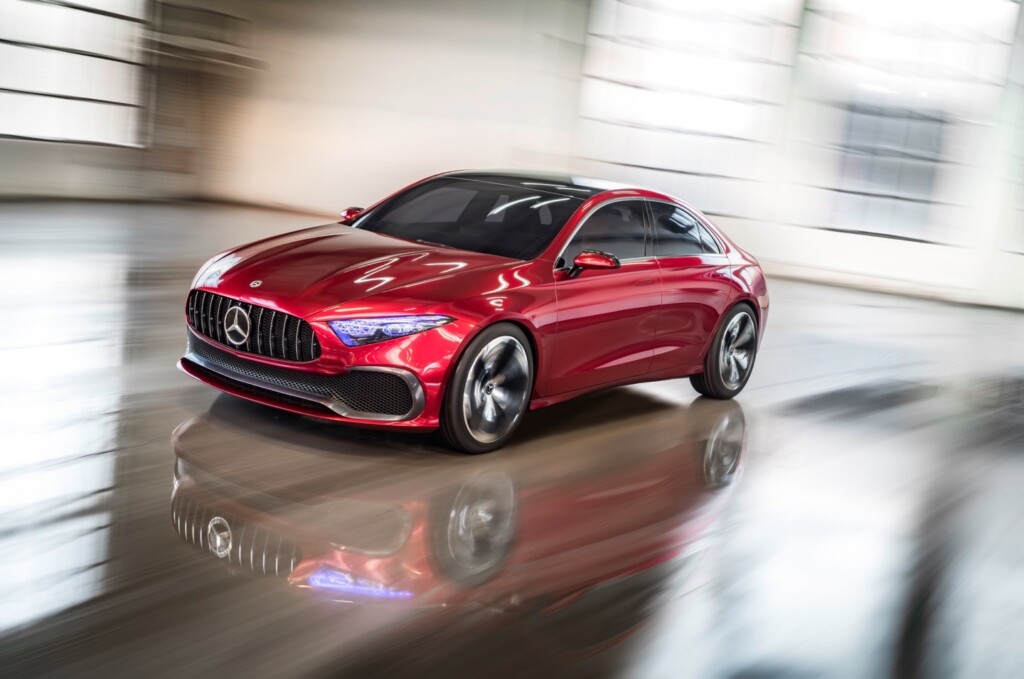 Mercedes is continuing to hit home runs when it comes to their A-class ranges, selling multiple units and setting the style of the future. I think they did it again with their latest Concept A Sedan. It is distinctively Mercedes but also a look towards the future.
ADVERTISEMENT
"Our Concept A Sedan shows, that the time of creases is over", say, Gorden Wagener, Chief Design Officer Daimler AG. "With its perfect proportions and a sensual treatment of surfaces with reduced lines, it is the next milestone of Sensual Purity and has the potential to introduce a new design era."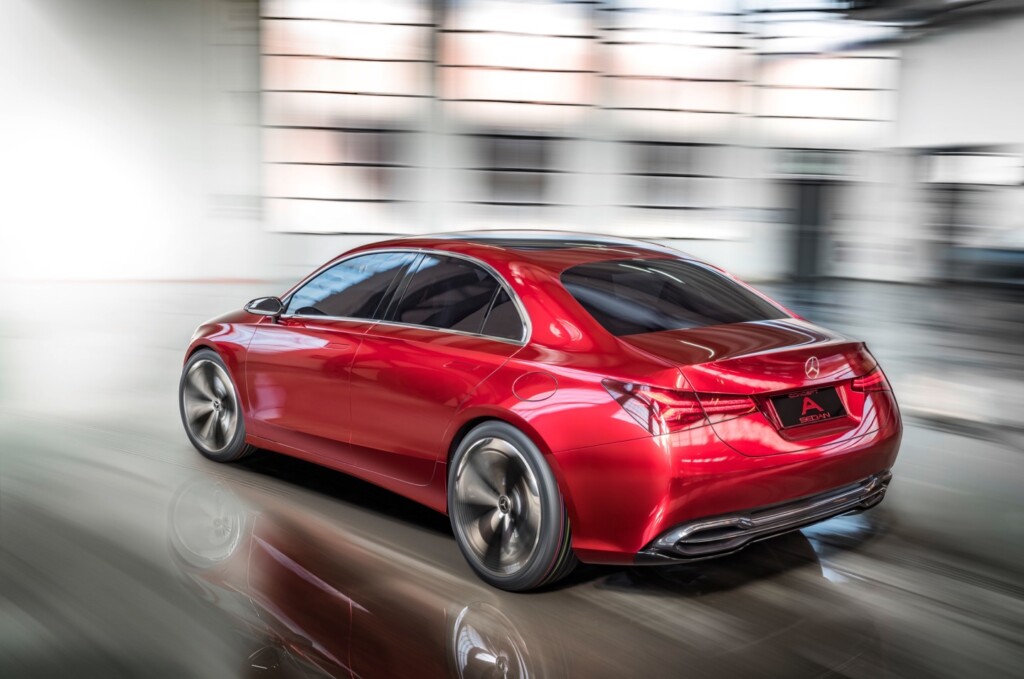 The current compact vehicle generation is crucially contributing to Mercedes‑Benz's most successful and rejuvenated appearance ever to make 2016 the sixth year of records in succession. More than two million compact vehicles have been sold around the globe since 2012. In addition to the contemporary design language, innovative assistance systems, connectivity, and driving pleasure, model variety is a crucial factor for success: with the A and B‑Class, CLA and CLA Shooting Brake, as well as the SUV crossover GLA five differently positioned variants are available on the market.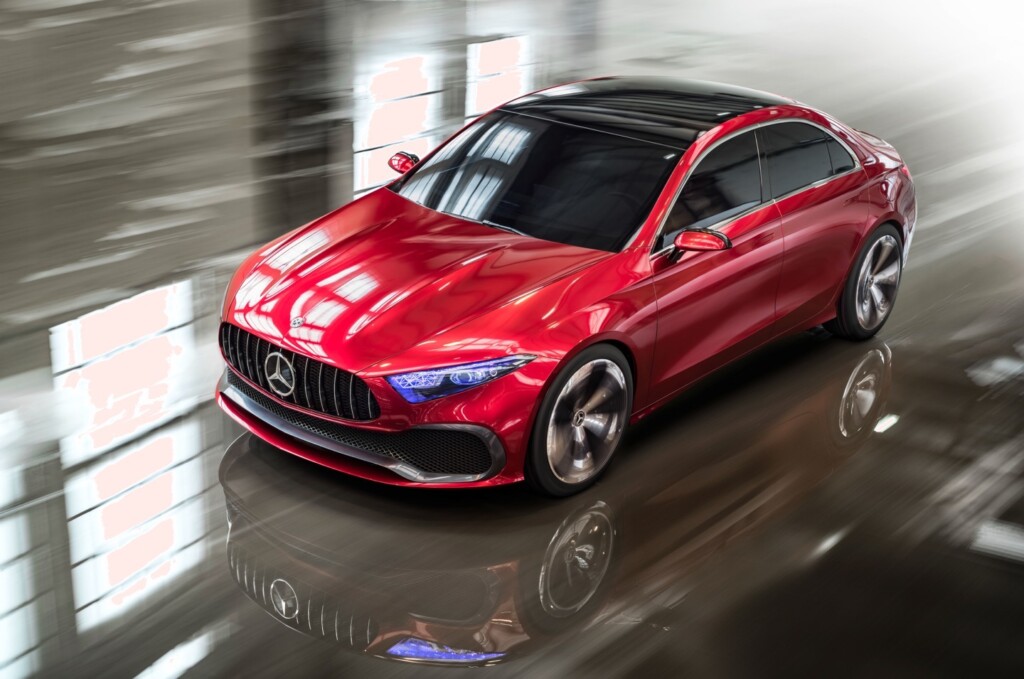 "Their success shows that our customers are absolutely delighted with the current generation of Mercedes-Benz compact cars", says Britta Seeger, a member of the Board of Management of Daimler AG responsible for Mercedes‑Benz Cars Marketing & Sales. "We are therefore extremely confident that the planned expansion will lead to a continuation of this success story."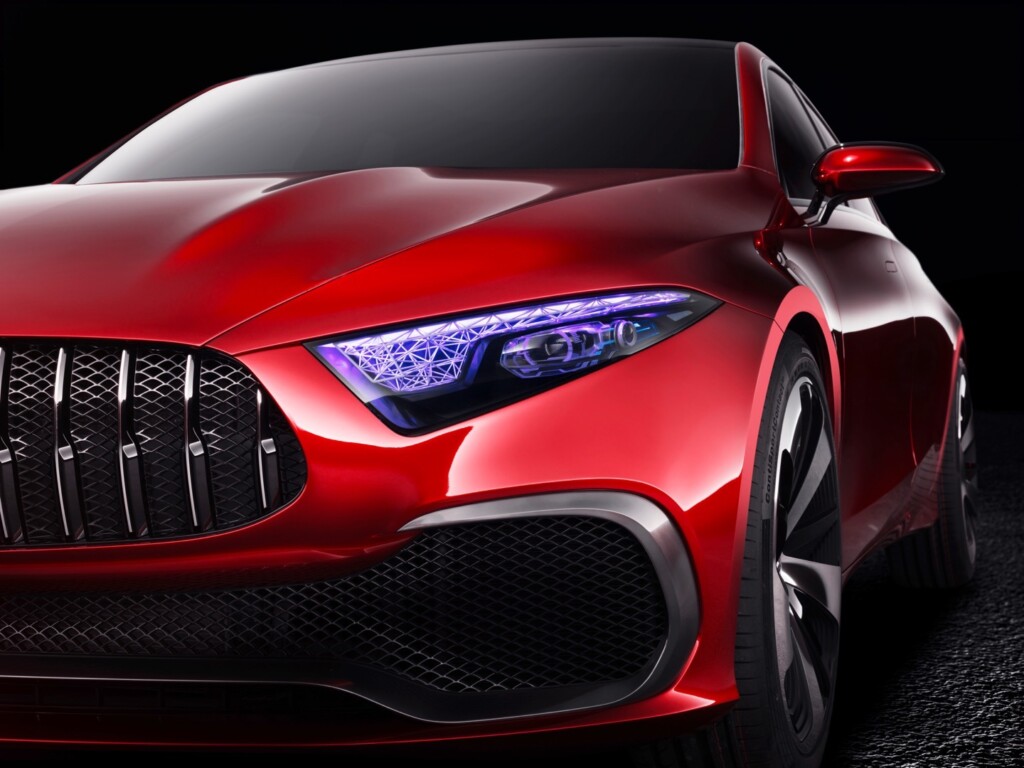 The Concept A Sedan (length/width/height: 4570/1870/1462 mm) still has the distinctive CLA sedan look. The fierce looking wheel arch design is meant to be fitted with 20‑inch wheels. The door handles of the show car are flush with the body, while the outside mirrors, in a contemporary reinterpretation, stand proud of the beltlines.
What I like about this design is that it doesn't look too far-fetched. It really looks like a design which can look like the final production design and that makes it a very handsome car.