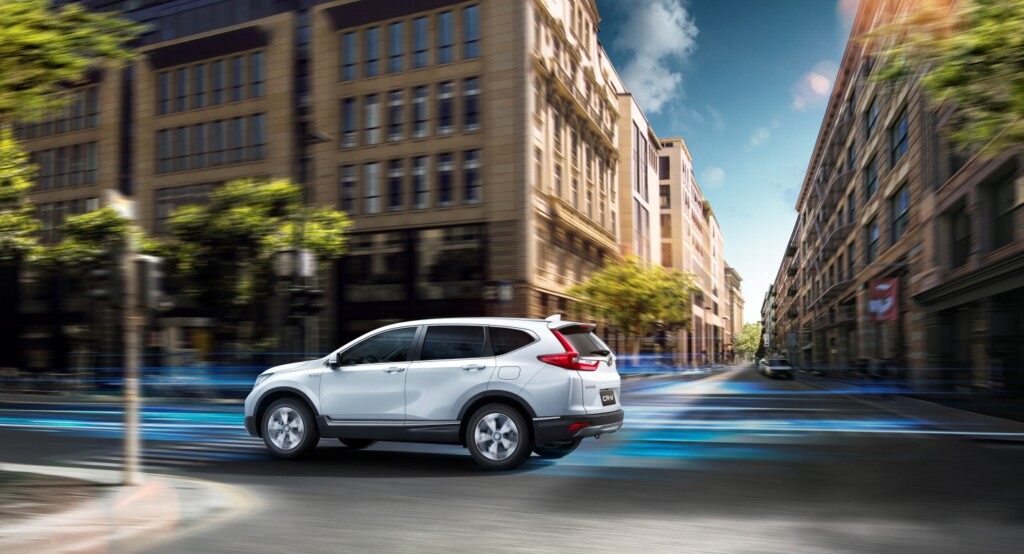 ADVERTISEMENT
Haze is one of the things Malaysians dread on an annual basis where we get blanketed by it during the dry season. China as well faces this smog of war as the country aims to kerb pollution. One of the sources of this pollution comes from motor vehicles and its no wonder that auto manufacturers are pushing for cleaner and greener tech in China.
Honda has plans for that an has recently exhibited the world premiere of its all-new SUV model, CR-V Hybrid, at Auto Shanghai 2017. Equipped with the Honda Sport Hybrid i-MMD (Intelligent Multi-Mode Drive) two-motor hybrid system, the CR-V Hybrid is a breed of eco-friendly vehicles which Honda is introducing in China. The SUV comes loaded with a full complement of features including the Honda SENSING suite of advanced safety and driver-assistive technologies. The CR-V Hybrid is scheduled to go on sale in China in the second half of 2017 from Dongfeng Honda Automobile Co., Ltd.
In addition to the CR-V Hybrid, Honda will continue to accelerate introductions of new products toward electrification. In 2018, Honda is planning to begin sales of a new electric vehicle which will be developed as a China-exclusive model.