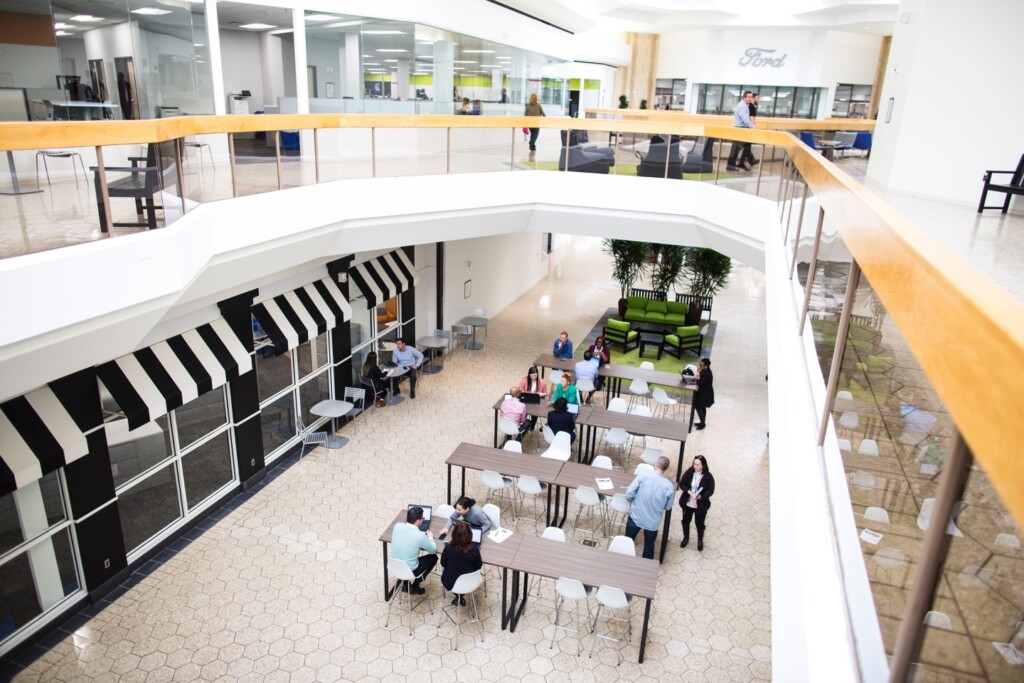 For more than 40 years, Fairlane Town Center Mall has served as a major retail hub in Dearborn, Michigan. It is one of the state's largest malls – at one-time housing more than 220 retailers including five major department stores, restaurants, even an ice rink. As the retail industry takes a nosedive in the overall slowing spending, companies like Ford are taking the opportunity to snap up commercial malls and converting them into their offices. Ford has recently converted 240,000 square feet of mall space for their engineering and purchasing teams and is part of their Dearborn campus transformation program.
ADVERTISEMENT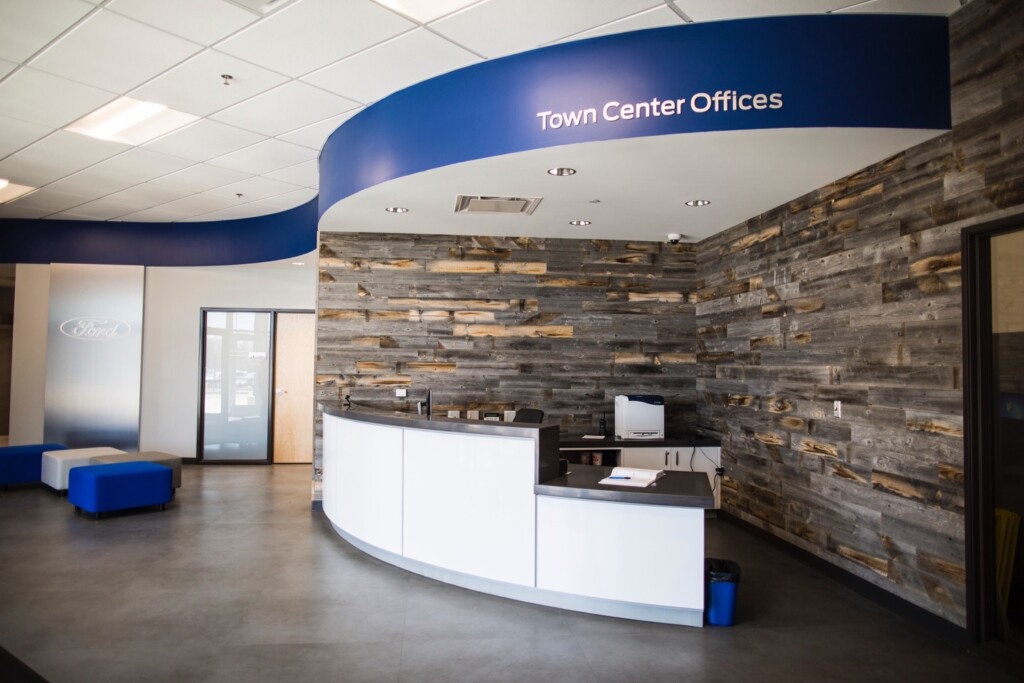 "Retail has shifted so much over the years and Fairlane is no different," said Rita Nelson, Fairlane Town Center general manager. "We have more than 125 stores and restaurants but like much of the industry, we have expanded to include other opportunities."
"As we began the 10-year process of constructing new technology labs and offices, we needed an innovative solution to situate larger teams close to our operations," says Dave Dubensky, chairman and CEO, Ford Land. "The proximity and design of Fairlane Mall, along with its on-site amenities support our transformation in offering multiple conveniences for our employees. It is a win-win for us and the community."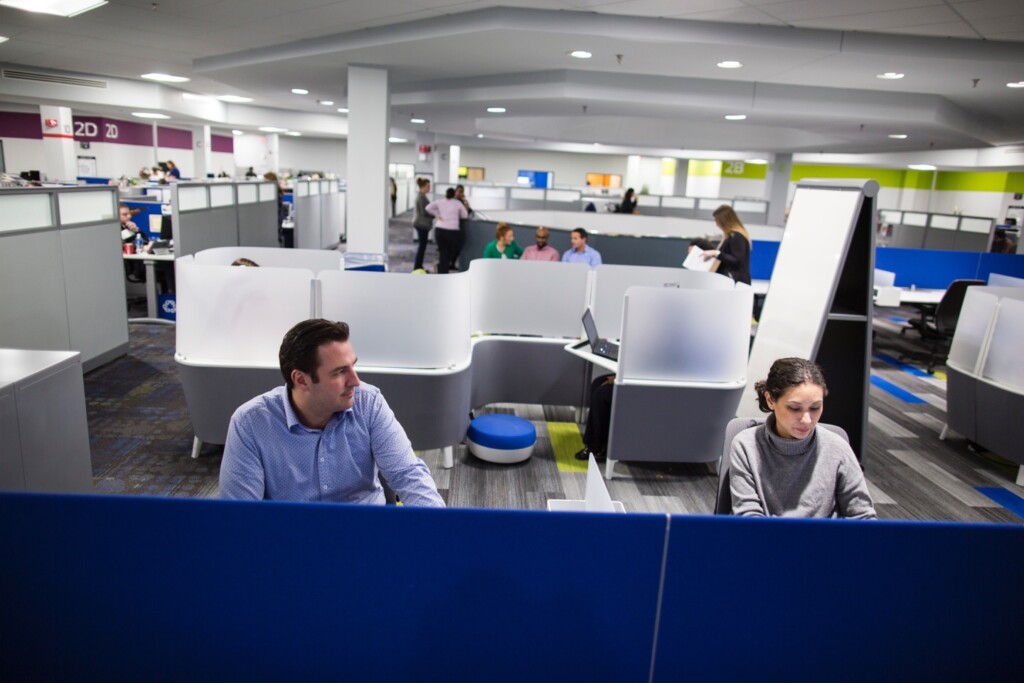 A focus on collaboration, wellness, sustainability
The new office complex is designed to promote more team collaboration and to keep employees physically energized, mentally stimulated, engaged and refreshed. Ample lounge space and cafés encourage movement, offering flexibility in terms of where employees choose to work each day. Wellness rooms, as well as reflection rooms for prayer and meditation encourage employees to take breaks to recharge. The space also features lactation rooms for nursing mothers.
Walk-up stations for working are included in the new footprint. Employees can access a treadmill desk and walk at a 2 mph pace while returning email, taking a call or working on other tasks. Designed around movement, the space promotes wellness by helping people feel healthier, more energized and accomplished while burning a few calories in the process.
Personal work areas are more open to encourage collaboration. Ergonomically designed workstations feature adjustable-height desks that offer a custom fit, along with the ability for employees to change posture throughout the day to promote energy and stimulation.
Materials have been carefully selected to foster employee wellness and sustainability. The new visitor lobby features an accent wall of reclaimed wood, while carpet made from recycled content is fully recyclable at the end of its lifecycle. Zero volatile organic compound paint is used throughout the space.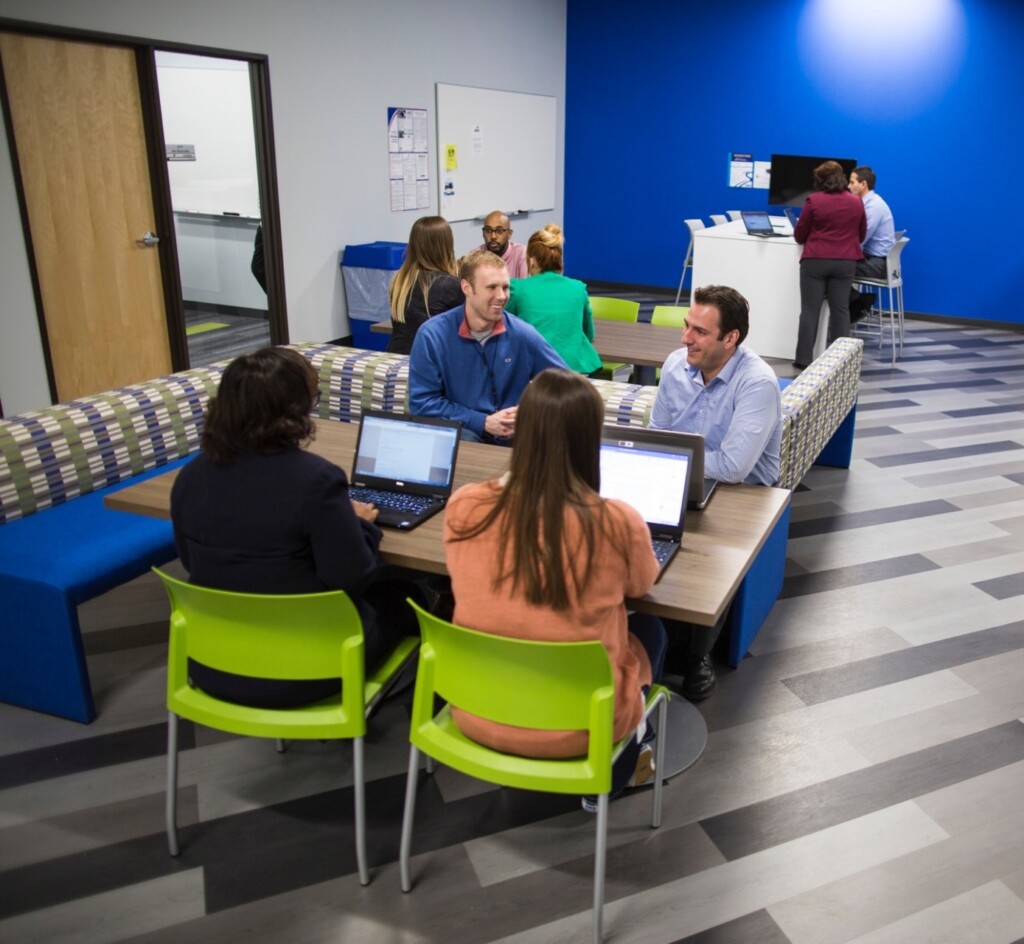 "I was both hesitant and excited about the move," says Natalie Pohlman, a Ford College Graduate and supplier technical assistance site engineer who recently relocated to Ford's new Town Center Office. "Since moving in, I've met a lot of new people. Having the team in one place, along with access to all of the collaboration space has made it easier to work together."