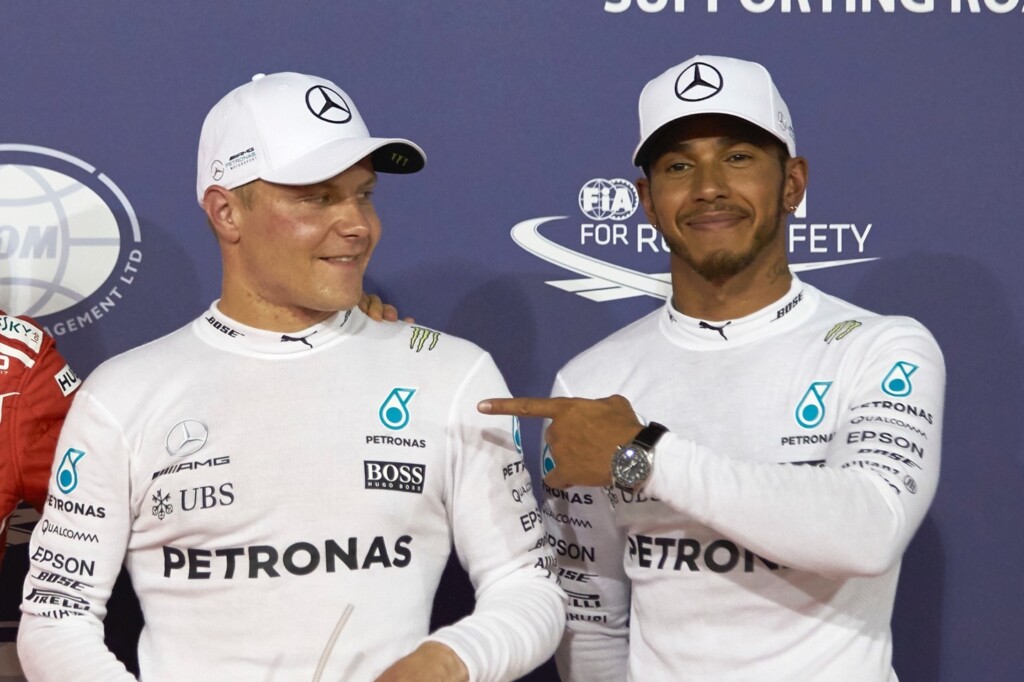 ADVERTISEMENT
The two Mercedes cars will be leading the pack later today at the Bahrain Grand Prix. Valtteri Bottas takes his first pole ahead of Lewis Hamilton with Sebastian Vettel in 3rd position.
It was close, seriously close with Bottas narrowly beating Hamilton by 0.023s. Vettel is joined by Daniel Ricciardo in the 2nd row whilst team mate Kimi Raikkonen and Max Verstappen is in the 3rd row. Looks like this season seems to be a close battle between Mercedes and Ferrari with Red Bull Racing following closely behind.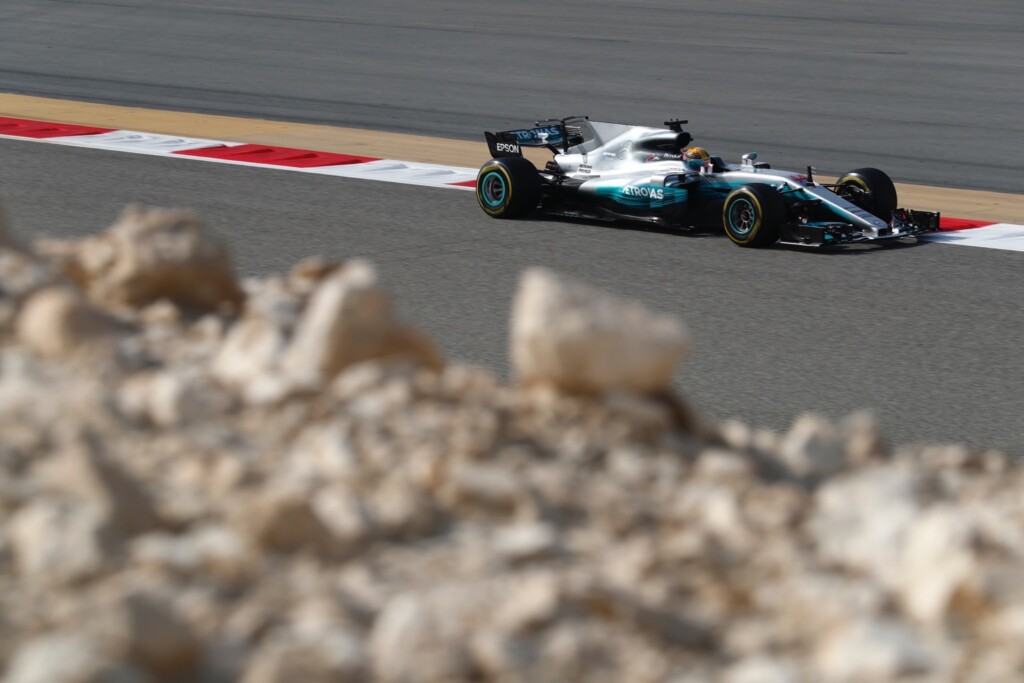 For Bottas who replaced world champion, Nico Rosberg, it is his first pole but it was no surprise. In the follow-up to Bahrain, Bottas has been performing phenomenally in both Melbourne and China in Mercedes. He was estatic as it was his first pole position after 82 grand prix appearances since his first start in Formula 1 with Williams back in 2013.
Congrats @ValtteriBottas 1st pole! Great lap. Happy for all you guys at merc that Valtteri is going well

— Nico Rosberg (@nico_rosberg) April 15, 2017
"I'm really happy with my first Formula One pole. It's my fifth season in the sport now, so it took a few races. But we got it and hopefully it is the first of many. It feels good. I didn't realise it'd been nearly 10 years since a Finn was last on pole. I'm very proud as always to drive for Finland and represent my country. It's not an easy track to get everything right. It's quite a technical and there are a few tricky corners. But I I've been getting more and more comfortable with the car and managed to get the lap together. Thankfully it was good enough for pole. I just want to say a big thanks to the team for giving me this car. It's great that we're both starting from the front row.  We've done a really good job this weekend to focus on the evening conditions and really maximise the lap time in the car.  We'll enjoy this for a short period of time – but the main focus is the race tomorrow. There is no point to start dreaming just yet. It's all about getting the maximum out of the race. As a team we can be really strong tomorrow."- Valtteri Bottas 
Here are the full results from yesterday's qualifying.
POS
DRIVER
Q1
Q2
Q3
1
77
MERCEDES
1:31.041
1:29.555
1:28.769
12
2
44
MERCEDES
1:30.814
1:29.535
1:28.792
13
3
5
FERRARI
1:31.037
1:29.596
1:29.247
12
4
3
RED BULL RACING TAG HEUER
1:31.667
1:30.497
1:29.545
12
5
7
FERRARI
1:30.988
1:29.843
1:29.567
16
6
33
RED BULL RACING TAG HEUER
1:30.904
1:30.307
1:29.687
12
7
27
RENAULT
1:31.057
1:30.169
1:29.842
15
8
19
WILLIAMS MERCEDES
1:31.373
1:30.677
1:30.074
12
9
8
HAAS FERRARI
1:31.691
1:30.857
1:30.763
16
10
30
RENAULT
1:31.458
1:30.899
1:31.074
15
11
26
TORO ROSSO
1:31.531
1:30.923
12
12
18
WILLIAMS MERCEDES
1:31.748
1:31.168
12
13
94
SAUBER FERRARI
1:31.995
1:31.414
15
14
31
FORCE INDIA MERCEDES
1:31.774
1:31.684
12
15
14
MCLAREN HONDA
1:32.054
DNF
8
16
55
TORO ROSSO
1:32.118
5
17
2
MCLAREN HONDA
1:32.313
8
18
11
FORCE INDIA MERCEDES
1:32.318
7
19
9
SAUBER FERRARI
1:32.543
9
20
20
HAAS FERRARI
1:32.900
8