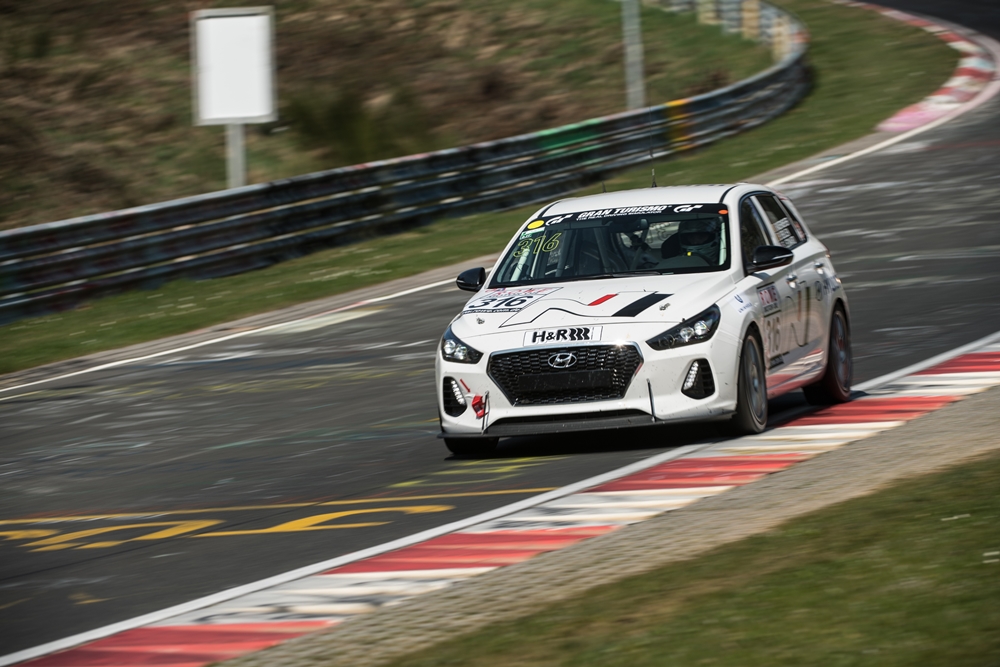 ADVERTISEMENT
Hyundai's close to production, i30 N, the first model from Hyundai's high-performance sub-brand N, has entered the VLN (Veranstaltergemeinschaft Langstreckenpokal Nürburgring) endurance race last weekend. The race is used as preparation for the infamous ADAC Zurich 24-hour race at the Nüburgring end of May where Hyundai will participate with two cars. Hyundai engineers from Namyang, South Korea, and European R&D centers will help hone the car's performance characteristics ahead of its global launch later this year.
The endurance race – held at the Nürburgring Nordschleife circuit in Germany – provides the opportunity for Hyundai to intensively test i30 N car that feature technical specifications very close to the actual production car. The i30 N cars will be up against cars from other manufacturers that are heavily modified to cope with the demands of the VLN race.
Albert Biermann, Hyundai Motor Head of Vehicle Test and High Performance Development, said, "We want our high performance brand to have considerable racing pedigree so it is important that we compete with minimal modifications. Nürburgring is where the i30 N has undergone much of its testing and chassis development."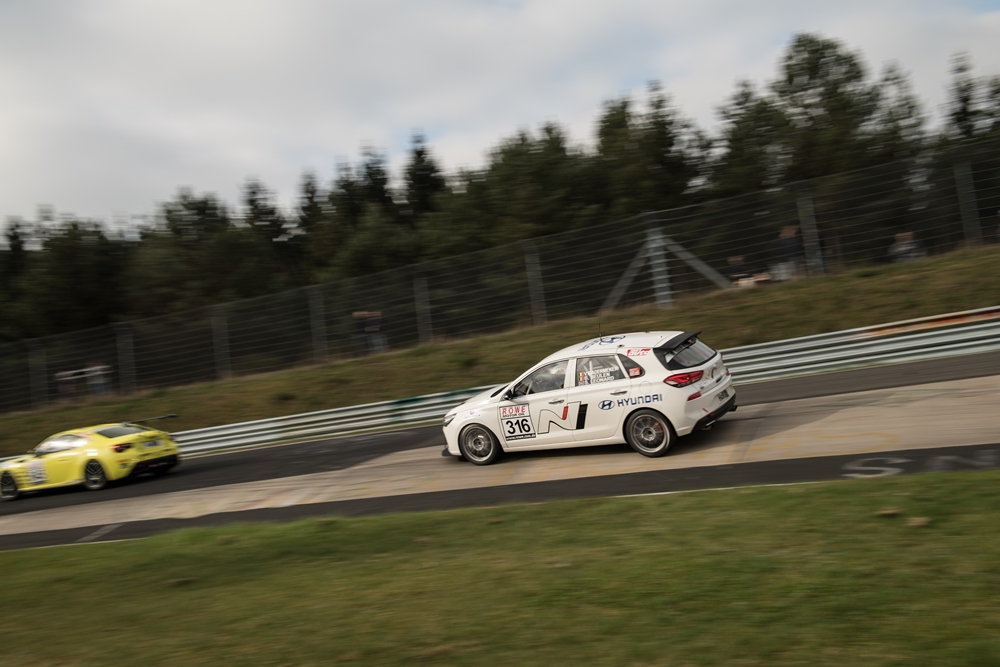 The cars that Hyundai will enter in the race are both equipped with a 2.0-liter turbo engine and 6-speed manual transmission – the same powertrain and transmission set-up that will be used in the production i30 N. As they race the car, Hyundai engineers will identify areas for further refinement and potential performance enhancements for the i30 N.
The Korean automaker has its own 3,600 square metre testing center at the Nürburgring operated by the Hyundai Motor Europe Technical Center. The technical team based in Germany takes advantage of the Nordschleife's 73 corners, gradients of up to 17% and a difference in altitude of some 300 meters, in order to perform a host of demanding tests.
Set to debut in the second half of 2017, the high-performance i30 N will be the third member of the i30 family, joining the five-door i30 and the i30 Wagon, which was recently launched at the Geneva Motor Show in March this year.