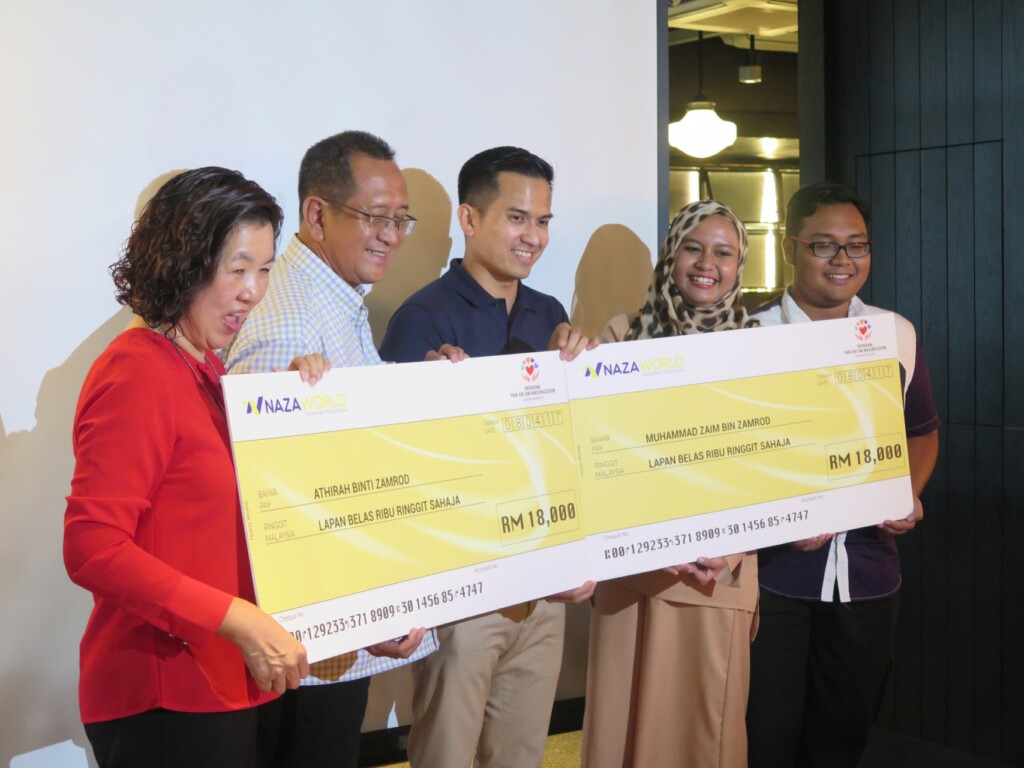 ADVERTISEMENT
As part of the company's social responsibility program, NAZA World Group of Companies has decided to award Zamrod Bin Adam for his honesty by providing his children with education subsidies.
The story of Zamrod's honesty went viral in the social media after he personally returned a purse belonging to Penang Women's Development Corporation (PWDC) Chief Executive Officer, Ong Bee Leng, when she accidentally left it in Zamrod's taxi.
Zamrod's action portrays a good image that the country needs in order to promote good social responsibility among Malaysians. At the same time, Zamrod has also helped increase the image of local taxi drivers who have been under fire for many years.
"It is the responsibility of all individuals to return the belongings of others and that should be everyone's moral and primary principle", said Zamrod.
In return for his good deeds, NAZA World will sponsor two of his four children, Athirah Binti Zamrod, 21 years old, who is still studying in Universiti Teknologi MARA (UiTM) Sarawak and Muhammad Zain Bin Zamrod, 17 years old, who is still awaiting for his SPM result.
The two children will receive RM500.00 each every month from NAZA World Group of Companies for the next three years. NAZA World hopes that the contribution will help to ease Zamrod's burden in providing good education for his children.