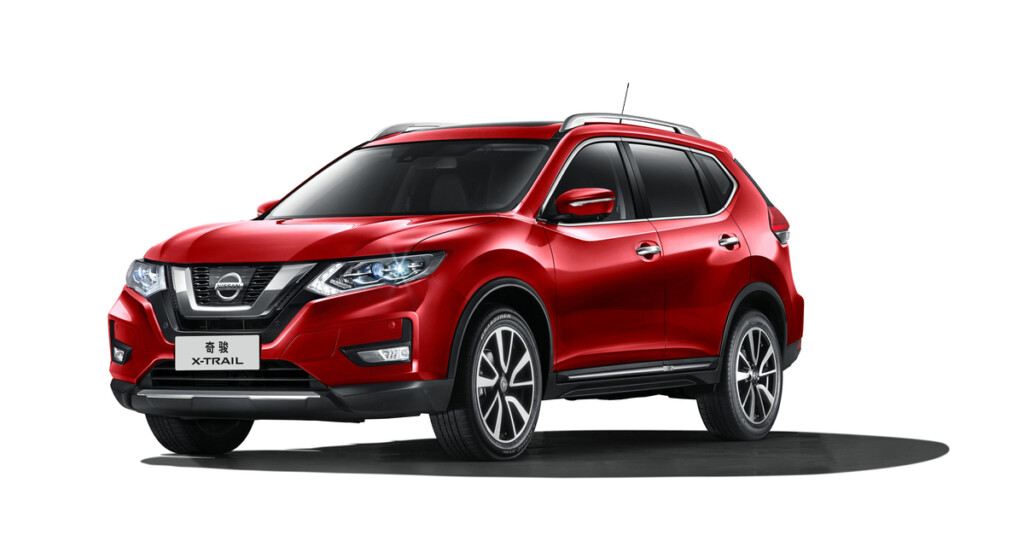 ADVERTISEMENT
Nissan wants to capture a larger share of the SUV segment in China as it unveils the new Nissan X-Trail today in Chongqing.
The new X-Trail has been slightly upgraded and Nissan aims to target young families. Armed with more comfortable space, improved driving performance and new advanced safety technologies, it will go on sale in China at a starting price of RMB 188,800 (around RM122,000).
Communicating a high sense of style, the new X-Trail's exterior features an enlarged Nissan "V-motion" grille, updated headlights with a "boomerang" LED signature and new 19-inch aluminium alloy rims.
"We adapted Nissan's latest design direction to the new X-Trail to elevate its dynamic presence as the evidence of evolution," said Mamoru Aoki, executive design director at Nissan Motor Co., Ltd.
Expanding its safety technology features to give drivers more confidence, the new X-Trail will also be available with Intelligent Emergency Braking, Emergency Assist for Pedal Misapplication and Cross Traffic Alert. A number of advanced safety technologies related to Nissan Intelligent Mobility are already available for the current X-Trail, such as Blind Spot Warning, Lane Departure Warning and Intelligent Around View Monitor.
The new X-Trail also integrates a host of other intelligent features. Its Intelligent Cruise Control maintains a set distance between the X-Trail and vehicles in front, even applying the brakes to help maintain that distance. Its smartphone-connected system features a new user interface that makes it easy to make and receive calls using a steering wheel button and enables the driver to operate a smartphone by touching a 7-inch screen.
"With its strengthened qualities and advanced technologies, the new X-Trail can surely satisfy the growing individualised and diversified requirements of Chinese consumers. And it is the ultimate partner to help our customers bring forth the exciting shifts of their moving lives," said Airton Cousseau, managing director of Dongfeng Nissan Passenger Vehicle Co.
The current X-Trail has broken sales records for three straight years since being introduced in China in 2014. It has won a reputation among Chinese customers for stylish design and superior driving performance in both cities and suburbs. More than 180,000 X-Trails were sold in China last year, making it the world's largest market for the model after the U.S., where it is known as the Nissan Rogue.