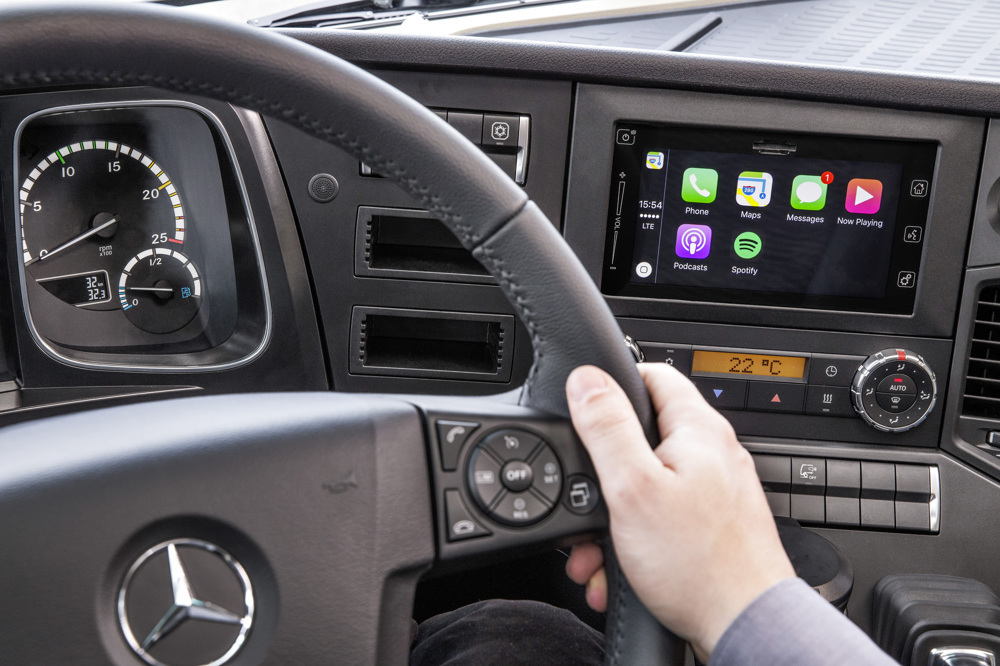 ADVERTISEMENT
Mercedes-Benz has brought Apple CarPlay™ infotainment system into its vehicles. I guess why not and hopefully truck drivers aren't too distracted by their mobile phones. Over here in Malaysia, it is a daily occurrence where you see idiots driving dangerously, not speeding mind you, but rather not paying attention to the road whilst concentrating on their little smart phones.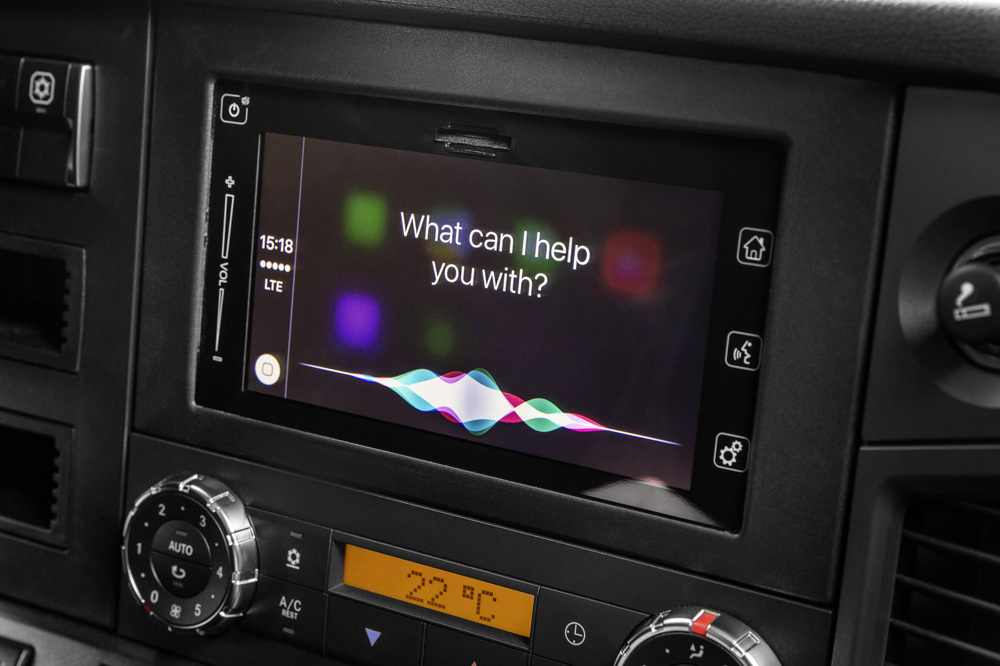 Apple CarPlay™ is available as of now in conjunction with the Multimedia Radio Touch radio system in the current models of the Mercedes-Benz Actros, Antos and Arocs. What CarPlay does is that it allows the driver to safely and conveniently use his iPhone and a variety of apps whilst driving. For maximum compatibility with Android smartphones, the Multimedia Radio Touch can also be used with "MirrorLink™".
Four menus are available to the driver via the Multimedia Radio Touch. You can choose between the radio, media, call or connect menu. As soon as the driver chooses the connect menu and connects his smartphone via the USB slot, a selection of apps will be displayed via CarPlay™ or MirrorLink™.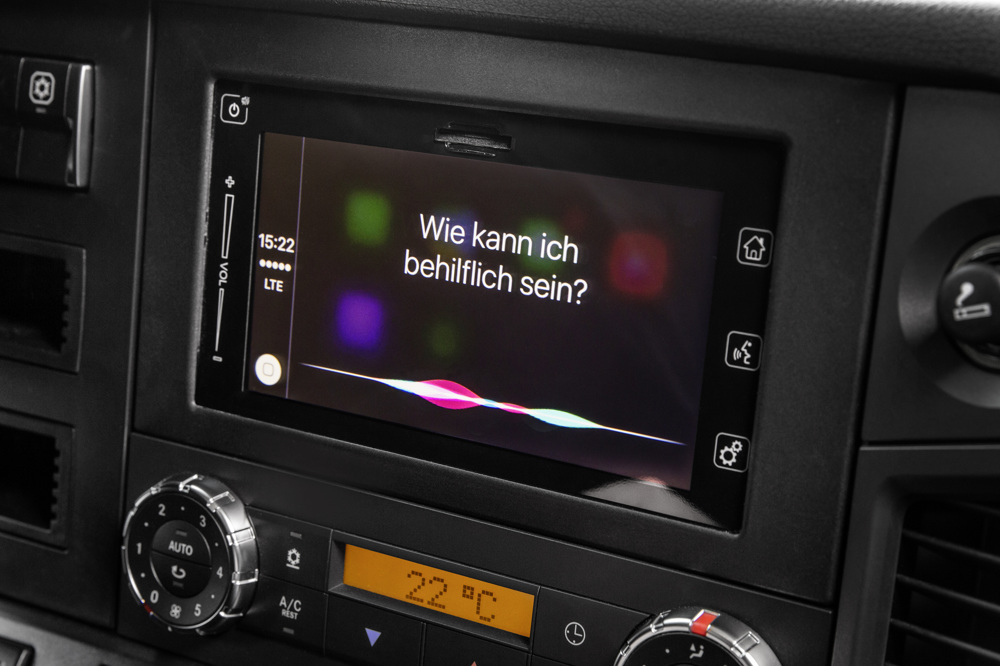 With Apple CarPlay, the following apps are available to the driver: Telephone, music, maps, news, iTunes, podcasts and audio books, as well as further accredited apps. Thanks to the advanced voice function, the driver can control the connect menu via Siri and can, for example, easily and safely make telephone calls while driving. Or can navigate from his or her point of departure to the desired destination via the Apple maps app, just by using the voice command.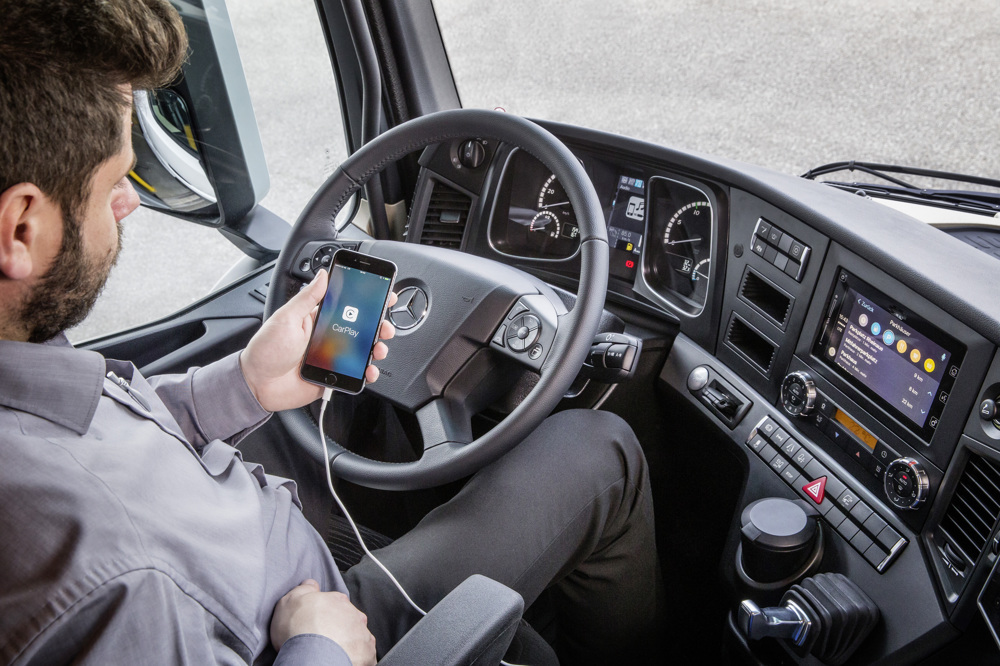 Thanks to MirrorLink™, drivers with Android smartphones can use the Multimedia Radio Touch radio system as well. As soon as the driver connects his smartphone with the MirrorLink™ by the connect menu he gets access to his apps. On the dashboard display of the radio system, he can see and use his apps via touchscreen.
The connect menu of the Multimedia Radio Touch and his voice recognition allows for convenient and driver-friendly use of the smartphone that is also safe while driving. The Mercedes-Benz driver can thus experience the world of iOS and Android in their truck while on the move, too.