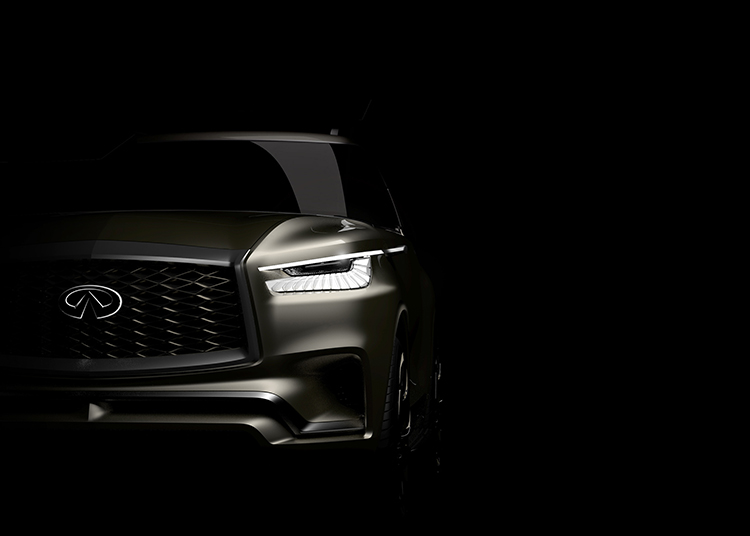 ADVERTISEMENT
Infiniti has only this to share, and they are going to release and announce something on the 11th of April in New York at the New York International Auto Show (NYIAS).
Cryptic as it may seem, it looks like an SUV and it might be the new QX80, Infiniti's largest SUV in their range. Still, from the looks of it, the headlights look awesome, couple that with the glowing emblem on the front grill makes this new SUV really fierce.
We can only be sure when Infiniti unveils it on the 11th of April.