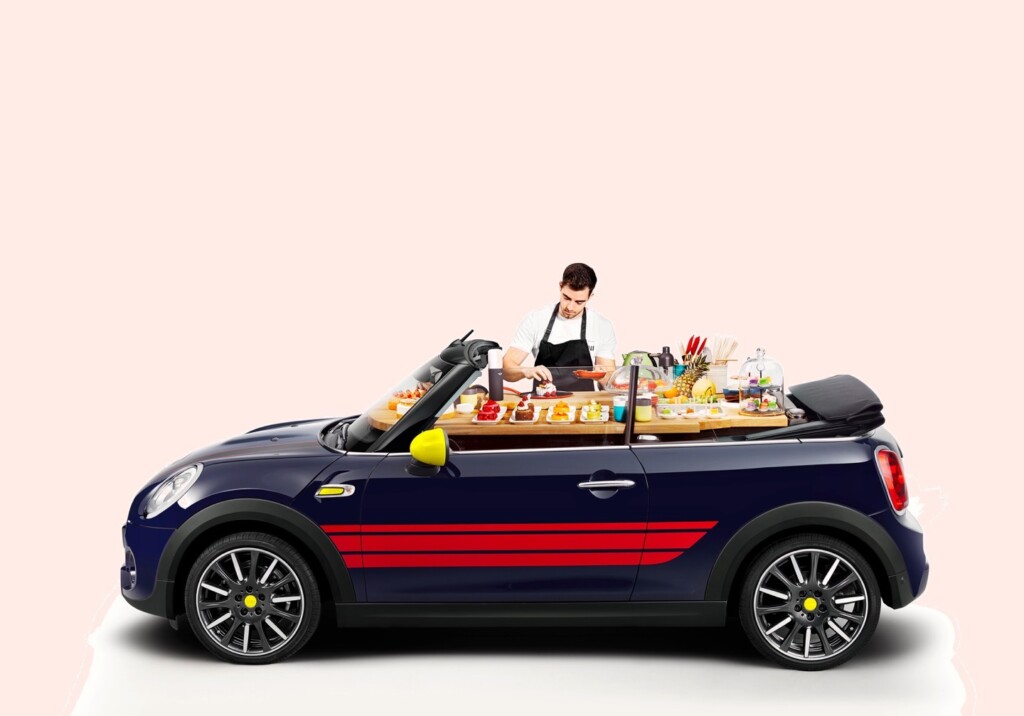 ADVERTISEMENT
Rejoice all you MINI fans out there who are also foodies. MINI has heard your cries for greater access to great and amazing food whilst enjoying your MINI. Introducing the John Cooker Works product.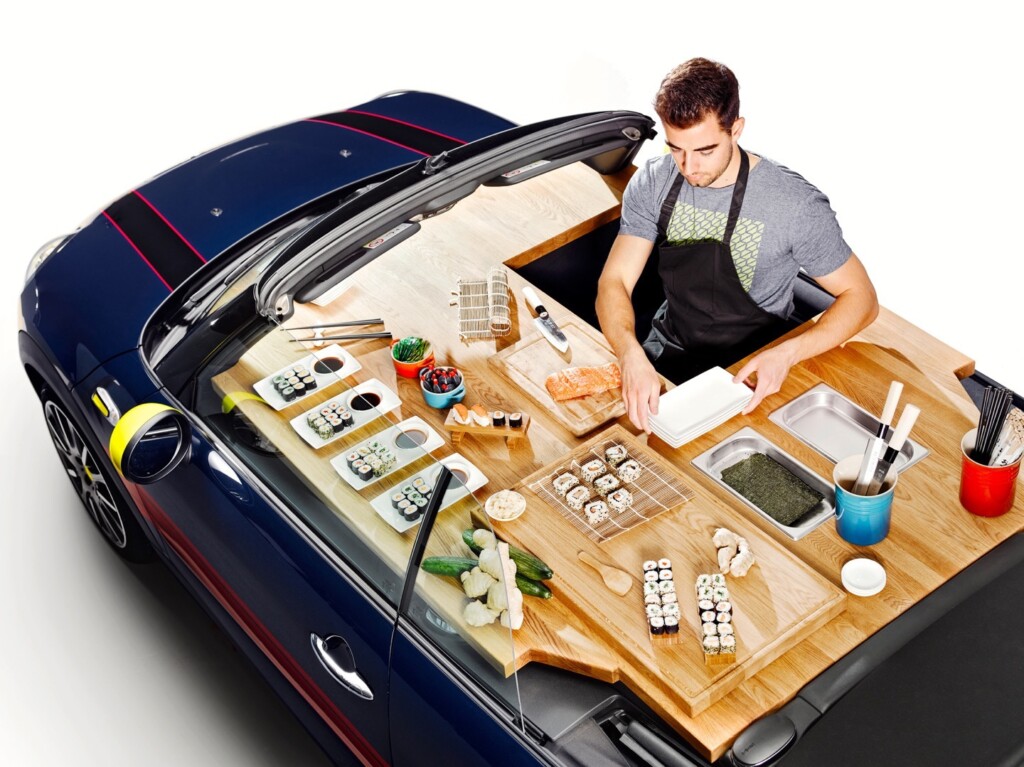 With the new John Cooker Works package, owners can easily turn their MINI convertible into a food truck. Well, food MINI truck. In the package you will receive a solid-oak food sales and preparation surface. This features an induction cooker with integrated fume hood. The boot can be retrofitted to store the required cooling technology, whilst a high-voltage Natural Food Nanotechnology® battery ensures power supply and is charged by the standard brake energy regeneration system while driving. Food waste is further utilised by the NFN® battery system to sustainably power the unique vehicle.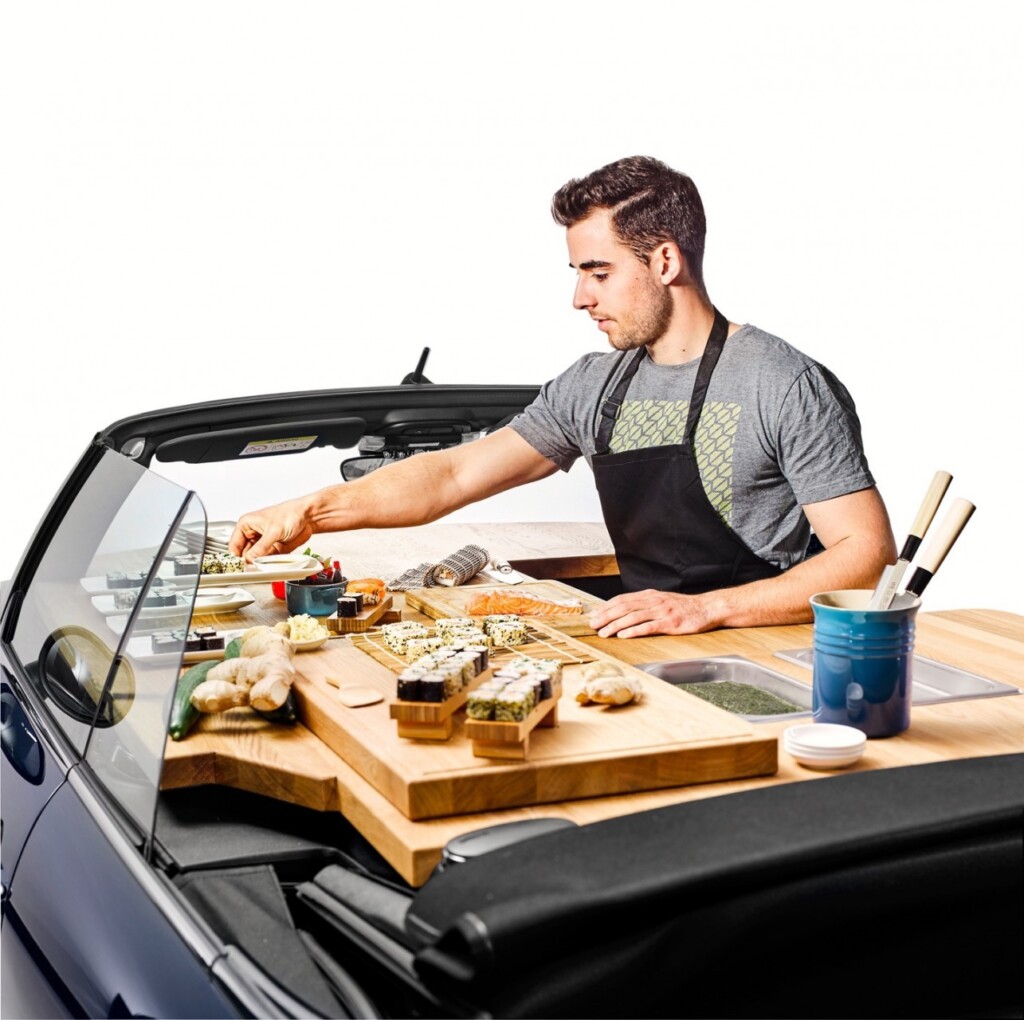 A solid-wood surface made from sustainably grown oak in Cornwall is used to serve good and beverages. The package meets all food regulation requirements and can be used for hot and cold dishes alike. Now MINI owners can rejoice and join the likes of other food truck owners.
To install the MINI John Cooker Works Package, all you need to do is fold down the driver's seat. With the seat down, you can store ingredients and utensils under the solid wood surface. In the event of a rain, just gently place back the convertible roof of the MINI. They thought of everything!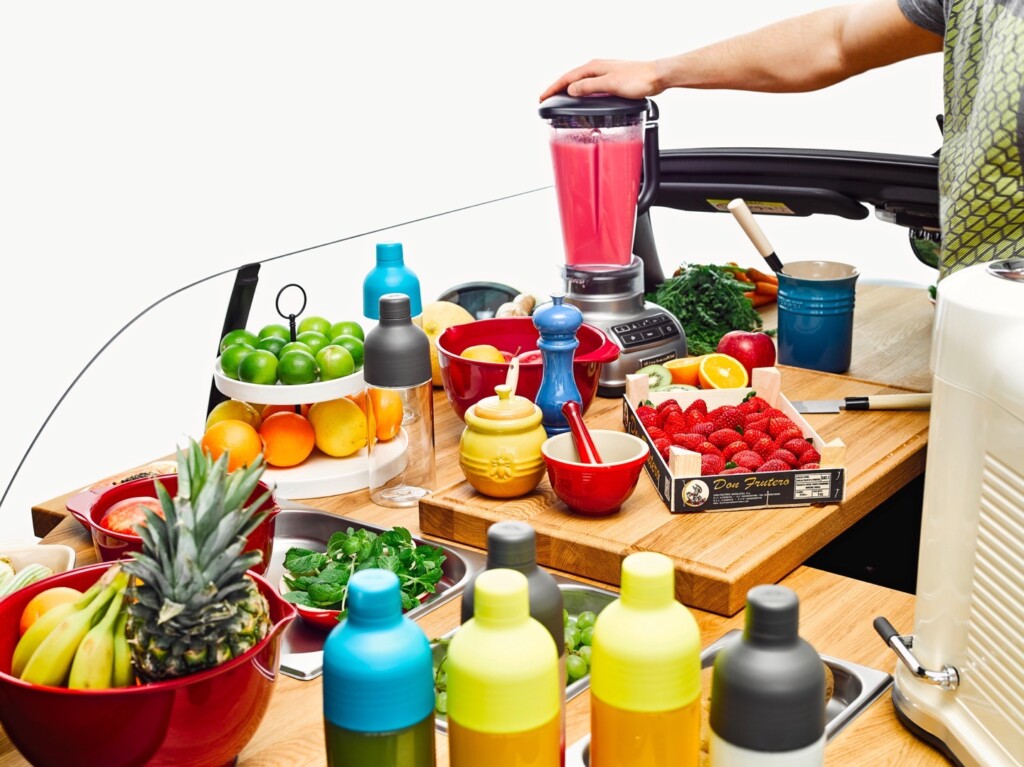 With this setup, owners can choose to prepare their culinary masterpieces directly in front of their customers' eyes, or kiosk operators who need a spacious food presentation area, the MINI Convertible with John Cooker Works Package offers countless opportunities for businesses.
"The strikingly painted and backlit mirror caps and side scuttles in Citrus Yellow give the MINI Convertible an sharp street food look. We applied the knowhow we gained from our MINI Yours vehicle personalisation programme", says Tam Bree of the MINI Design Team.
"Street food businesses are a great complement to established restaurants and offer their customers fantastic variety. However, typical street food trucks are often too big and cumbersome for our city centres. The MINI Convertible can be used by street food vendors to whisk their food directly to the customer and even right onto festival grounds", says Harry Chinn from MINI Business Innovation.
The John Cooker Works Accessory Package perfectly matches the Salt, Pepper and Chilli MINI equipment packages.
"The MINI Convertible is now even more unique than ever before and is the smallest multifunctional food truck in the world", says Adam Zapple, Head of Development of MINI Special Vehicles.