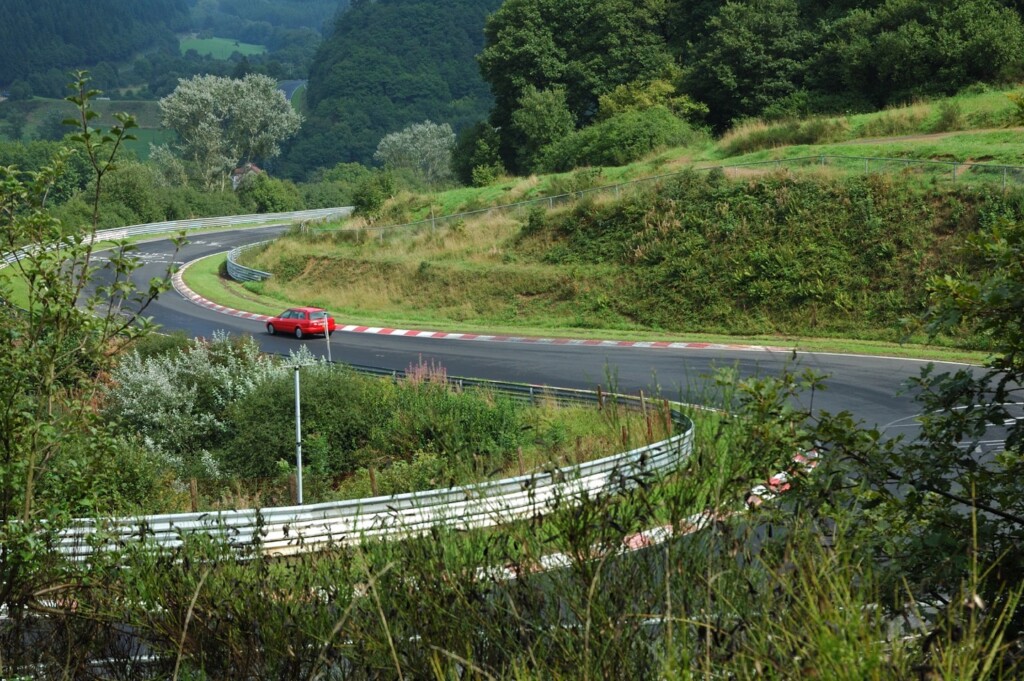 ADVERTISEMENT
The Nurburgring isn't some short track like the Sepang F1 Circuit. It has many turns, the track is long and it has been on many people's bucket list to drive on this track in real life and not on Gran Turismo 6.
Sabine Schmitz, also known as the queen of the ring, gives taxi rides on the track on certain occasion and thanks to that experience, she can name every single corner by memory.
I think that is very cool. I have no idea why that is.
Sabine's history really revolved around the ring, literally. She grew up in Nurburg, the town where the ring is where her family owned a hotel and restaurant. Due to the close proximity, she went on to do a bit of racing and that started everything. She is known as the fastest taxi driver in the world as she gives ring taxi rides and has done more than 20,000 laps around the Nurburgring with an additional 1200 per year.
Her fame grew as she knows how to keep people entertained in the car whilst she gives the taxi ride which then led to her appearing in popular local German motoring shows as well as international ones.