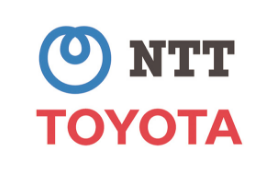 ADVERTISEMENT
Toyota and the NTT Group aims to share their technologies, knowledge, and expertise as well as making use of big data to carry out a joint collaborative research and development for new technologies in the connected mobility world. These technologies will look at solving various issues facing society, including traffic accidents and congestion, and for providing customers with new mobility services, aimed at realizing a sustainable Smart Mobility Society in the future from a global perspective.
Areas of Collaboration
Platform for data collection, accumulation, and analysis – Create technologies for building and administering a platform to realize collection and accumulation of huge amounts of vehicle information and other data received from large numbers of vehicles, for distributing large amounts of data, and for analyzing and processing the collected Big Data in real time.
IoT networks and data centers – Study the network topology of global infrastructure and optimal data center deployment necessary for safe and reliable collection and distribution of large amounts of data, based on assumption of vehicle use cases.
Next-generation communication technologies (5G, edge computing) – Conduct studies to determine the optimal mobile communications system considering vehicle use cases and perform connection tests of such systems to promote 5G standardization for automotive vehicles, and verify the applicability of edge computing technology.
Agents – Develop technologies for providing drivers with user-friendly services by combining driving advice based on understanding of the environment inside and outside the vehicle, voice interaction technology, and other technologies by using AI (artificial intelligence).\
Roles of Each Company
Toyota

Based on its knowledge of vehicle use cases and data requirements on the vehicle side, will research and develop an ICT platform for connected cars, aimed at mobility service value creation.
NTT Group
| | |
| --- | --- |
| NTT DATA Corporation | Based on its advanced analytics capability and experiences in supporting the social infrastructure in Japan, NTT DATA will develop technologies for building platform to realize collection, accumulation, and analysis of huge amounts of vehicle information. |
| NTT Communications Corporation | Will establish next-generation global ICT infrastructure optimized to the IoT by leveraging its globally expanding ICT services (Tier 1 IP backbone, VPN and data centers). |
| NTT DOCOMO, Inc. | Building on its role in leading standardization efforts for the next-generation 5G mobile communications system and in conducting advanced R&D, will promote 5G standardization for automotive vehicle use and lead the way in 5G mobile communication system trial. |
| NTT | Will conduct R&D on edge computing technology and promote international standardization. Will also carry out R&D on driving advice and voice interaction technologies, making use of know-how from the NTT Group AI technology corevo®.* |